15 years in jail for man found with schoolgirl in lodging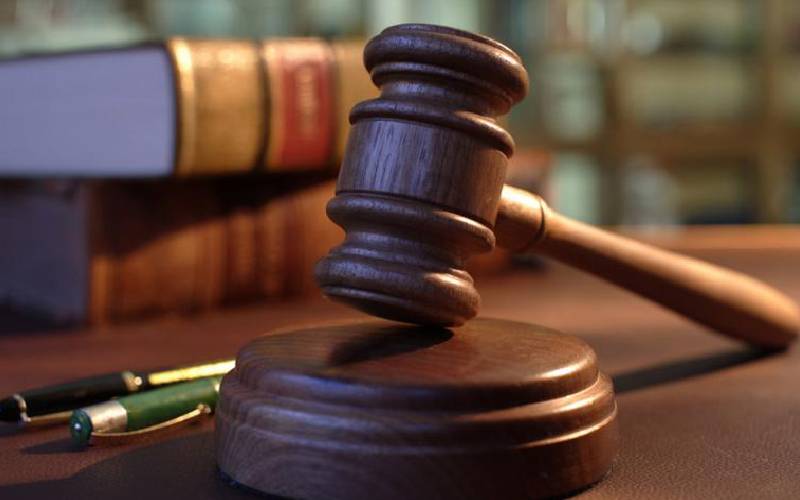 A boda boda rider found in a lodging with an underage girl has been handed a 15-year jail term.
Kakamega Senior Principal Magistrate Hazel Wandere said the prosecution had proven its case.
However, the girl was two months pregnant by the time the offence was committed.
Reuben Shisia was convicted on a main count of defiling a 16-year-old girl on July 6, 2015, at Matioli Shopping Centre, Kakamega Central District.
Shisia offered to carry the girl and her friend on his motorcycle up to where they were headed to.
Upon arriving at Matioli, he bought the girl's friend a soda and asked her to leave.
Shisia then headed to a lodging with the Standard Seven girl.
A few minutes later, residents knocked on his door, asking why he had a young girl in his room.
The girl said Shisia duped her into coming with him to the lodging.
The residents alerted the police who took Shisia to Kakamega Police Station.
The girl was taken to Kakamega County General Hospital where tests confirmed a recent sexual activity.
Constable Victor Odhiambo told the court he received a tip-off from the public.
Wandere said Shisia had been with the girl for a considerable length of time, giving her sufficient time to positively identify the man.
"In the foregoing, I am convinced that the accused was positively identified. His defense is unconvincing, unworthy of credit and I dismiss the same."
In his mitigation, Shisia sougt for leniency saying he is a first time offender.