Cotu differs with former MP's family over burial date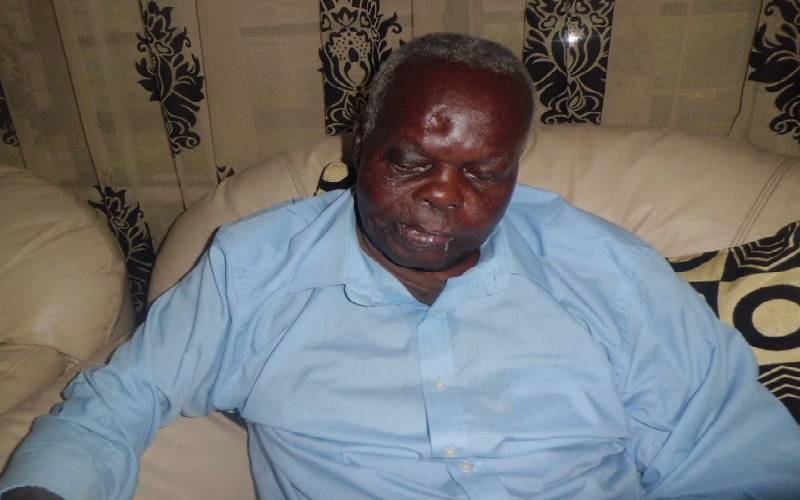 A dispute has broken out between trade union officials and the family of a former unionist, who died last month, on when to schedule his burial.
While Oduya Oprong's family members want him to be buried on June 14, the leadership of the Central Organisation of Trade Unions (Cotu) has proposed that the former Amagoro legislator be laid to rest on June 29.
Oprong was the founder of the Kenya Quarry and Mine Workers Union, which is currently led by Secretary General Wafula wa Musamia.
The standoff has reportedly been as a result of a scheduling conflict involving Cotu Secretary General Francis Atwoli who is expected to fly out of country to attend the International Labour Conference in Geneva, which starts this Saturday and concludes later in the month.
"Cotu has been with Mzee Oprong throughout his sickness and we provided all that he wanted. Besides that, he was a trade unionist and that is why we would like to be involved in the arrangements for our former comrade's burial" said Mr Musamia.
He continued: "The family sought for our intervention after Oprong was neglected by politicians and relatives so I am wondering why the sudden interest by the clan to hurriedly bury him."
Musamia said that Mr Atwoli had requested the organising committee to hand over funeral arrangements to Cotu.
"Cotu is ready and willing to meet all the costs of the funeral and transport, with view of giving the late Oprong a decent burial," said Musamia.
But Silas Esiromo, Oprong's brother, said that their customs called for a speedy burial.
It is in the interest of the Igoria clan that their son should be buried as soon as possible so that he can rest in peace at home and not in the mortuary."
Mr Esiromo said Cotu had started supporting Oprong in 2017 after the realisation that he was being neglected in his old age.
Oprong's daughter, Pamela, said she was optimistic that a solution to the stalemate would be found.
"We are eventually going to agree so there is no big problem. We are likely to go with Cotu's proposal," she said.
Oprong died on May 25 at the Kenyatta National Hospital after a long illness.
He had lived with a bullet in his head for 26 years after a failed assassination attempt in 1993.