Calm returns to Migingo after reports of Ugandan takeover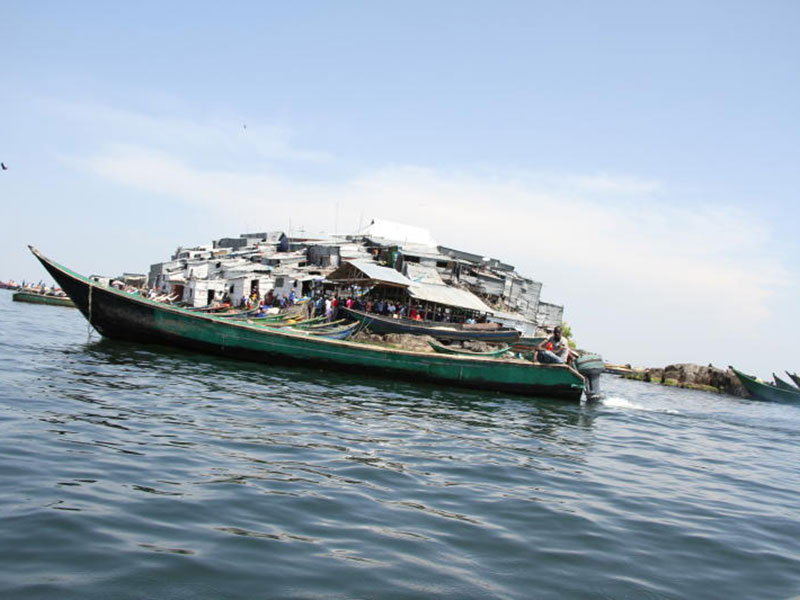 Tensions have eased on Migingo Island after a week of wrangling pitting Kenyan fishermen against Uganda's marine police.
The tensions saw a Kenyan flag on the island pulled down.
Kenyan fishermen have been complaining of harassment by Uganda's security officers.
Migingo Beach Management Unit chairman John Obunge sparked protests last week when he claimed that Uganda had taken over the island
This came amid reports that Ugandan forces had pulled down a Kenyan flag hoisted on the island and warned against hoisting it until the row was resolved
Yesterday, Nyatike MP Tom Odege told the Government declare if it is not ready to protect the island.
"The government should tell us who is collecting taxes in Migingo and who is hoisting its flag there," said Mr Odege
The MP said there was no reason to claim that the island belonged to Kenya when the State was quiet on the fishermen's claims of harassment by Ugandan forces.
"Even if normalcy returns, it is just a matter of time before the issues recur. We must seek long-lasting remedies," he said.
Yesterday, Uganda police remained alert, with reports indicating that they had increased patrols on the island.
Police commander
Migori Police Commander Joseph Nthenge however denied this.
"They are just patrolling the island whose territorial boundaries are still in dispute," he said.
Mr Nthenge dismissed reports of souring relations between the two East African countries over the tiny island, saying a security team would meet with their Ugandan counterparts to try and resolve the matter amicably.
Nthenge also announced that the Government was planning to build an administration office on the island to help ease the co-ordination of security and fishermen's issues.
"We are in discussions with the Ugandan authorities to formalise our operations at the island," he said, and appealed to the fishing community to be patient as the Government worked on resolving the row.
The island's boundary demarcation stalled in 2009 after Kenyan and Ugandan technical teams disagreed.
Opposition leaders have demanded that the diplomatic tussle be referred to the International Court of Justice.
Senate Leader of Minority James Orengo said the row was getting out of hand.