MPs raise concerns over state plans to excise Mt Elgon Forest land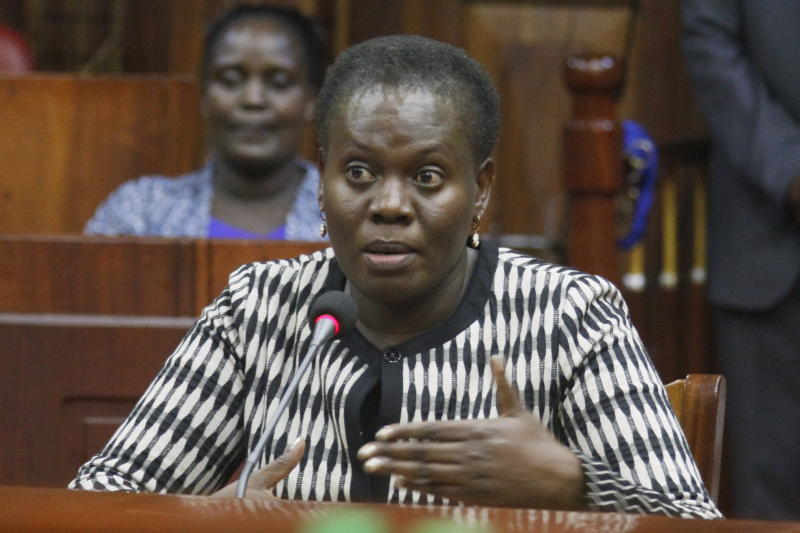 MPs have opposed a plan to hive off thousands of acres from Mt Elgon forest to resettle squatters.
Lands Cabinet Secretary Farida Karoney, who appeared before a joint House team on environment and natural resources and lands to defend a petition seeking to de-gazzete 11,384.127 acres of land, had a hard time convincing the lawmakers who said it would set bad precedent.
Ms Karoney told the MPs that de-gazettement of Phases II and III of the Chepyuk Settlement Scheme was meant to resolve a historical injustice and reduce conflicts among members of the Sabaot community.
The scheme was the epicentre of the 2007/2008 violence perpetrated by the Sabaot Land Defence Forces (SLDF).
Last year, there was a fresh outbreak of land-related violence, prompting Interior CS Fred Matiang'i to declare a curfew in the area.
Unique scheme
Karoney told the MPs that the settlement scheme was unique, cautioning that if the process was not expedited, it would further complicate the land problems in the area.
"At least 17 environmental impact assessments will be done and presented to this committee. We have looked at all the possible scenarios in Mt Elgon and believe this is the right thing to do," she said.
But committee members warned that it was counter-productive for the State to settle people on forest land, while at the same time claiming to be conserving the environment.
"The same government is planning to resettle people in Mt Elgon, while evicting others from the Mau forest. It doesn't make sense. Several communities will soon demand excision of forests," said National Assembly Majority Whip Benjamin Washiali.
MPs Joshua Kutuny (Cherangani) and Hassan Odha (Isiolo North) warned that the plan would generate political undercurrents.
But speaking to The Standard yesterday, Mt Elgon MP Fred Kapondi criticised his colleagues who opposed the de-gazzetment, claiming the plan had the support of area leaders and the community.
"The Chepyuk Settlement scheme that is supposed to be de-gazzeted was created in 1971. What the State is planning to do is only validating the settlement. No trees are being felled or forest being hived off," said Mr Kapondi.