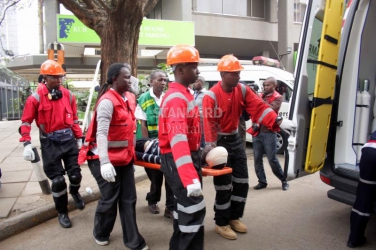 By Cyrus Ombati and Graham Kajilwa | 5 years ago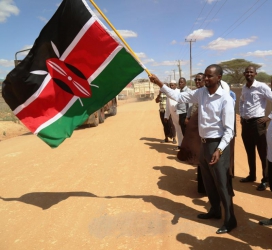 Over 17,000 locals to get foodstuff
The county administration targets to feed over 17,000 poor households during the holy month of Ramadhan.
Dennis Mbae and Mary Wambui | 6 years ago
Report offers tips on disaster readiness
Our response to disaster has often been described as below par. Most of the time when disaster strikes, authorities are caught unaware leading to loss of lives and damage to property.
By Dann Okoth | 8 years ago
Disaster Preparedness
<object style="height: 390px; width: 640px"><param name="movie" value="http://www.youtube.com/v/ktsBcJta4jU?version=3"><param name="allowFullScreen" value="true"><param name="allowScriptAccess" value="always"><embed src="http://www.youtube.com/v/ktsBcJta4jU?version=3" type="application/x-shockwave-flash" allowfullscreen="true" allowScriptAccess="always" width="640" height="360"></object>