Four Commonwealth Games slots up for grabs as KTF hold trials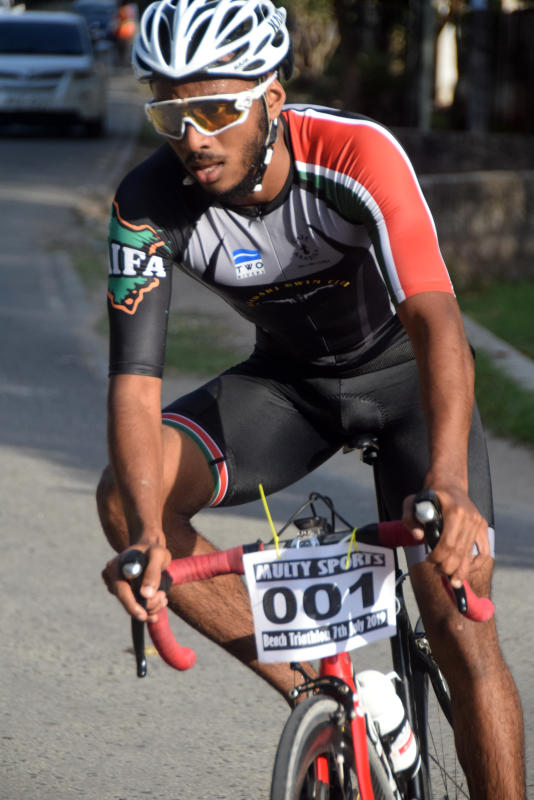 The Kenya Triathlon team will hold a single trial for the Commonwealth and Youth Africa Games at the Karen Waterfront in Nairobi, on March 13 2022, the Kenya Triathlon Federation (KTF) has said.
?The double trails are expected to bring together top-ranked national triathletes, as per the current World Triathlon ranking, with four slots - 2 male and 2 female, per competition, up for grabs.
Commonwealth Games (sprint race) will take place at the English city of Birmingham, from July 28 to August 8, while the Africa Youth Games has since been moved to Cairo, Egypt from Ethiopia.
The Youth Games is scheduled for late August 2022.
The two competitions will bring together junior and senior triathletes, the federations said, adding that only players born before July 2004 (18 years plus) will be eligible to take part in the Commonwealth Qualifiers.
"We have secured the venue and dates confirmed. We want to send the strongest athletes to Birmingham so only the best will be picked," KTF Secretary General, Salonik Ole Koyiet said.
The trials will see triathletes tackle sprint distances of 750m swim, a draft-free 20km bike and 5 km run. The swim will take place at the open water at the Karen Water Front with the cycling and running routes planned around the adjacent estate.
Kenya will be seeking to send triathlon teams back to the games having participated in the last two Commonwealth Games and have been regular participants in the Youth Africa Games.
At the 2018 Games staged in Gold Coast Australia, Kenya sent a single triathlete – Hanifa Said.
Meanwhile, Kenya has been granted the rights to host Zone 2 and 4 Africa Triathlon Championship for the second year running.
According to the KTF's calendar of events, the two zones championship will take place in early May, in Kwale County.