Manangoi, Chespol lead Kenyans in hunt for top spot in Tampere's World Under-20 meet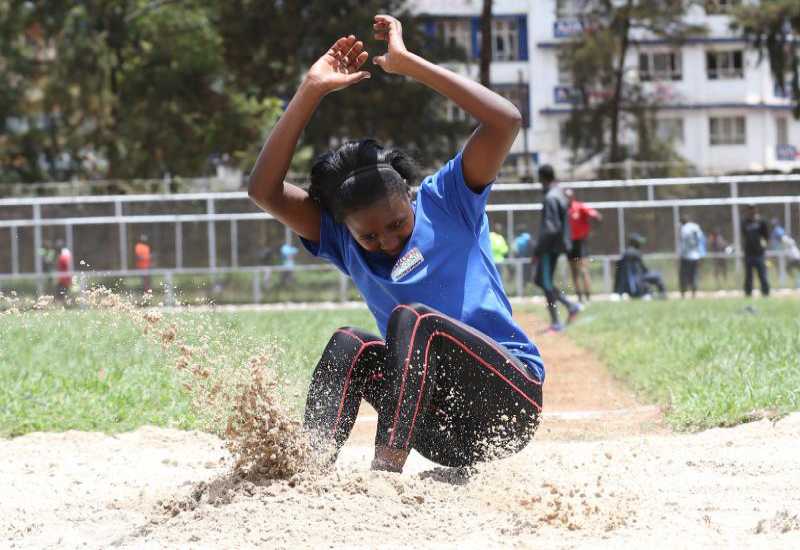 After shattering the 19-year-old Kenya national women's triple jump record, Gloria Mulei, has finally earned a ticked to the World Under-20 track and field events in Finland.
Mulei, 18, set a new jump record during the annual athletics championships last month in Nairobi and will now take part in the event that begins on July 10-15 in Tampere, Finland.
Mulei, who is a Form Four candidate at Kwanthanze Girls High School, made the cut after jumping 12.97m during the national-cum national trials. She erased Caroline Kola's previous record of 12.91m.
She had missed the qualifying mark (12:85m) in the U-20 trials with a 12.82m jump.
"I had the best feeling when I saw my student set a new record. It felt as if I was the one who had set the record," said Kola, who is also her coach.
"I'm now fine-tuning her before they leave on Saturday to Finland."
The team, which consists of one defending champion and three world U-18 winners, is doing its final preparations ahead of their weekend departure.
Defending champion Celliphine Chespol, who starred in Bydgoszcz, Poland two years ago and broke the World U-20 record last year, will be seeking back-to-back titles.
The squad also has World U-18 champions Leonard Bett (3,000m steeplechase), George Manangoi (1,500m) and Jackline Wambui, a Kenya Prisons Service recruit, in 800m.
Kenya is one of the most successful nations in the World U-20 Championships since its inaugural edition in 1986.
Kenyan athletes have bagged 175 medals (72 gold, 62 silver, 41 bronze).
In Bydgoszcz, Kenya finished second behind USA with 13 medals (four gold, four silver and five bronze).
The team's assistant manager John Kimetto said the current squad is capable of posting better results.
"The team is capable of doing better than their predecessors," said Kimetto.