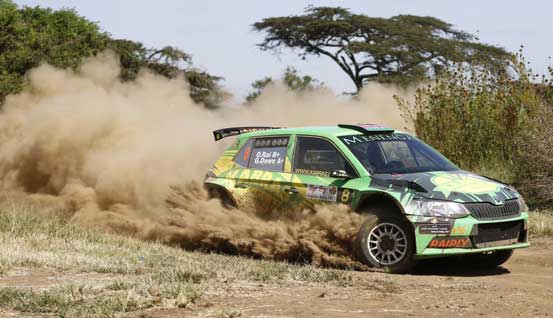 The Government has put in place committees to oversee the Safari Rally's readmission.
The Government last week set up two committees to oversee the return of the Safari Rally to the FIA World Rally Championship (WRC) by 2020.
The steering and organising committees were gazetted in a special issue of the Kenya Gazette Notice Issue last November.
State Sports Administration Department Director Haron Komen said the WRC Safari Rally Project, which will be officially launched soon, was a collaboration between ministries, motorsport authorities and the private sector.
Working under the Ministry of Sports, the steering committee will be the oversight authority and will be headed by the Sports Cabinet secretary deputised by the principal secretary.
Others include the Tourism principal secretary, KCB Group CEO Joshua Oigara, James Kahumbura and Jaswant Singh Rai.
The chief executive officer of the organising committee is Kenya Motor Sports Federation chairman Phineas Kimathi. He said the committee would offer policy guidance in organisational framework.
Kimathi will oversee the daily running of the committee secretariat, while the Sports PS will be the overall accounting officer.
The committee brings together representatives from five ministries: Sports, Tourism, Transport and Infrastructure, Interior and Devolution.
FIA Vice President and CAMS President Surinder Thatthi has also been included in the committee to offer technical assistance and direction as an experienced steward in WRC events worldwide.
Three Kenya Motor Sports Federation (KMSF) directors, Raghbir Chatthe, Bimal Patel and Manjinder Bansaland, as well as KMSF Rallies Commission Chairman Supinder Soin, are also members of the organising committee.
Chris Eden, who is an engineer, will offer technical advice while journalist Peter Njenga will be in charge of the media centre.