Martial arts: Big show set for Mombasa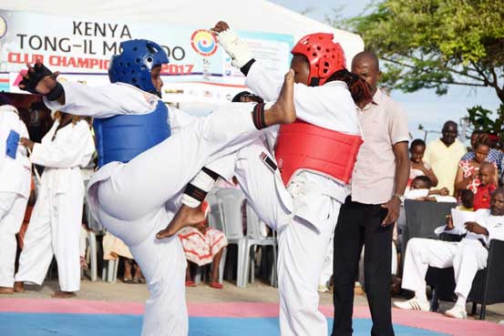 The fifth Mombasa Open Tong Il Moo Do has attracted 26 countries for the event set for September. Kenya Tong Il Moo Do Federation President Clarence Mwakio said the mixed martial arts tournament, earlier scheduled for April, had to be moved to September to enable more foreign teams confirm participation.
"The tournament has been gaining momentum yearly and we are happy Ministry of Sports has supported it," said Mwakio.
The tournament is set for September 17-26 at Aga Khan Academy. Last year, Team Kenya emerged victorious after beating 12 nations in contention. [Ernest Ndunda]
Basketball. Teams gear up for Nacada tourney
20 teams are preparing for the inaugural Campaign Against Alcohol and Drug Abuse (Nacada) basketball tournament in Mombasa. Event coordinator, Anthony Ojukwu, said the tournament is open to men and women teams, adding that the two-day event will be at the High Level basketball playgrounds on June 24 and 25.
During the tournament, Ojukwu said, Nacada will carry out public education on alcohol and drug abuse. Kenya Ports Authority and other Mombasa based basketball teams will take part. [Ernest Ndunda].