She lost both legs but it didn't stop me from falling in love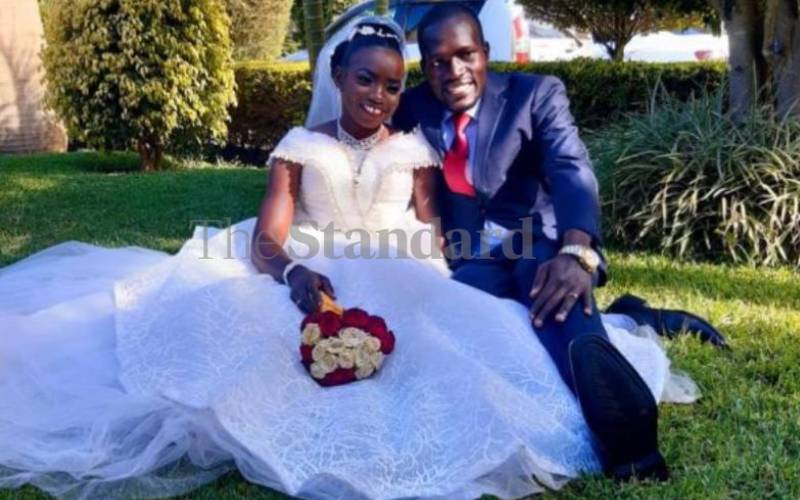 After more than five years of nurturing their relationship, one couple felt it was time to bind it because their love had blossomed.
And when the couple announced their wedding plans to friends and churchmates early this year, they hoped the news would excite everyone, and they would be accorded support at the start of a family journey. But that was not the case.
Peter Odiwuor and Linet Kagasa received backlash from almost everyone they knew. According to the young couple, people felt they were making a big mistake because Kagasa is physically challenged.
Kagasa was born without her left arm. She also lost both her legs to a mysterious illness of the bones 13 years ago. The 30-year-old Safaricom customer care employee uses a wheelchair and requires support in most of her undertakings.
The lovebirds met on Facebook in 2016 and are now living proof of true love. According to Odiwuor, they were friends on Facebook, and every time he posted on his timeline, Kagasa would always like and comment on his post. Odiwuor said this made him curious to know Kagasa on a deeper level.
"I slid into her inbox, and we started chatting. Slowly by slowly, we started falling in love. But when she sent me her photos, I was shocked that she was physically challenged," said Odiwuor.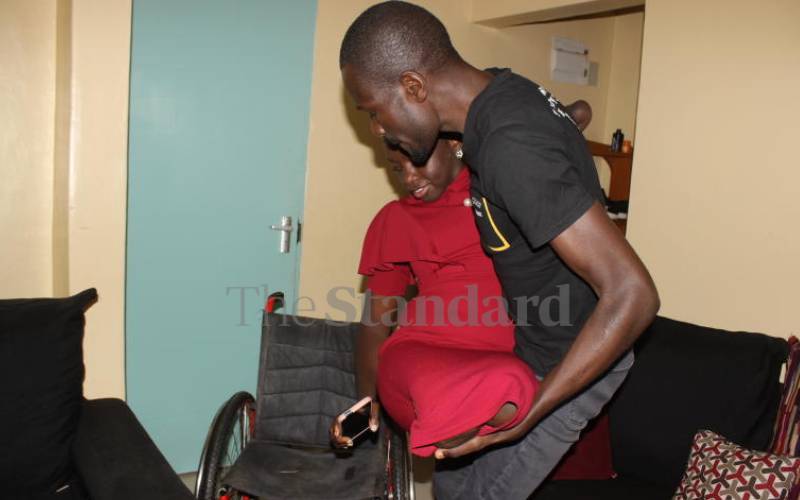 Apart from her condition, Odiwuor, a second-year Bachelor of Commerce student at the University of Eldoret, says he noticed that Kagasa was very religious, and her posts reflected positive energy.
"I asked for her phone number. But since I was scared of her condition, I went silent for some time," said Odiwuor.
Months later, they organised a physical meeting at an Eldoret hotel. Odiwuor was to travel from Homa Bay while Kagasa from Vihiga, where she was working. They had a pleasant meeting. And as they were headed back to the main bus terminus, Kagasa's electric wheelchair ran out of battery, and Odiwuor had to push her.
"I felt so much effort was required to support her if we were to date. People stared at us. They thought we were beggars. When I took her to board a matatu, it started raining. I had to carry her to her seat before dismantling her chair and putting it in the boot," recounted Odiwuor.
After Kagasa left, Odiwuor called it quits, and they both moved on with their lives.
But after a year, Odiwuor started the conversation again. This time, he opened up about his love.
"Kagasa told me that she had been in a different relationship and was heartbroken. She even doubted if she would ever get a suitor. I told her that I sincerely loved her and would never hurt her. And today, we are here, married and in love," said Odiwuor.
During courtship, Odiwour was amazed at how Kagasa could do all house chores with the least help.
"She is hardworking and tries her best to be independent. She cooks, cleans and even cooks chapati with one hand," says Odiwuor amid chuckles.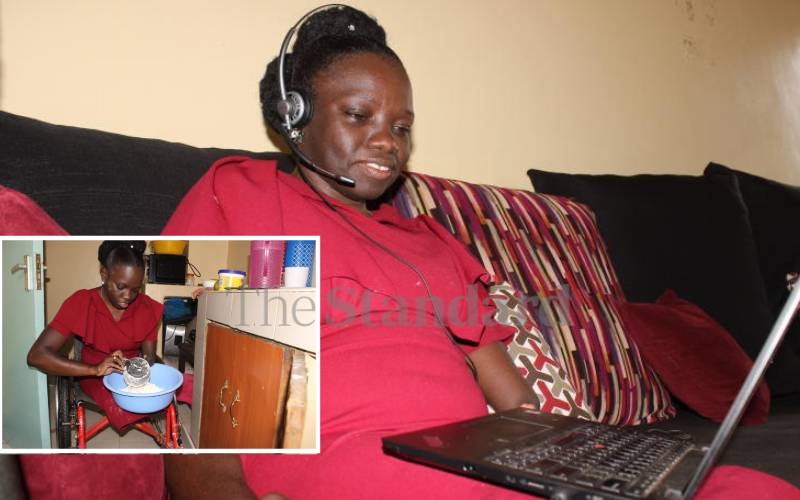 And having courted for three years, Odiwuor says he knew Kagasa was the woman he wanted to spend the rest of his life with. He proposed, and she said yes. But their greatest challenge was trying to convince others that their love for each other would withstand the test of time.
"I told my guardian, a pastor whom I had lived with for decades, about our wedding plans, but he would hear none of it. He told me that I was too good for my wife and that God would not bless me with a physically challenged woman," said Odiwuor.
He said many of his friends and churchmates also turned against him, arguing that he was rebellious for failing to follow their pastor's advice.
"There was negativity and pressure that was taking a toll on me. Sometimes, I wondered if God was warning me against proceeding with our plans, but I remained focused," said Odiwuor.
What gave the couple hope to move on was the support of their parents after the introductions and dowry payment. Odiwuor says his parents were shocked at first, but promised to accord him support.
"My mum would always help carry my fiancée to board the vehicle or take her to the washroom," said Odiwuor.
Kagasa said her husband did the most when planning for their wedding held at Living Waters Church in Eldoret on September 4, 2021. It was presided over by Bishop Richard Aengwo.
"Although we had the support of a few friends while planning our wedding, I was surprised to see a large attendance of about 350 people. It was beautiful," recounts Kagasa.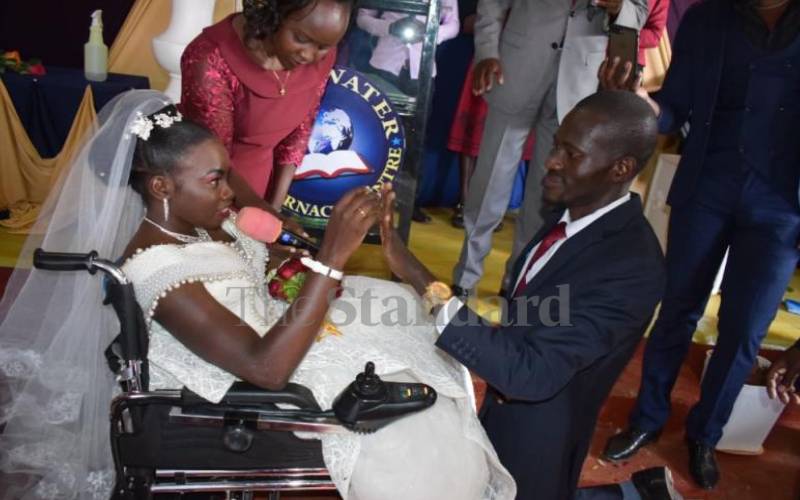 Unlike many brides who walk down the aisle, Kagasa, dressed in an elegant white dress, wheeled herself down the aisle to meet Odiwuor and exchange vows.
At their Kapsoiya Estate home in Eldoret, she narrated how she had suffered consistent leg pains since 2002 when she was a Standard Five. She was living with her grandmother at the time and did not see the need to seek medication over a minor problem. But when she got to high school, her legs became swollen and her bones developed abnormally.
She was booked for surgery in December 2007. It was later rescheduled to the following because her doctor was out of the country. With 2007/2008 post-election violence, the doctor delayed returning. And when he finally got back to the country, Kagasa knew she was going for surgery to straighten her bones.
However, the doctors noticed the bones had grown very strong, and the only option was to amputate both legs. Kagasa says she finally joined a special needs school and later Kenyatta University to pursue a degree in Education (Special Needs).
"I accepted my condition, and I loved myself first. After this, it becomes easy to receive love from others. True love exists, and there is someone for everyone. I am grateful that I found my soul mate," said Kagasa.