Why Kenyan migrant workers love Gulf States despite abuses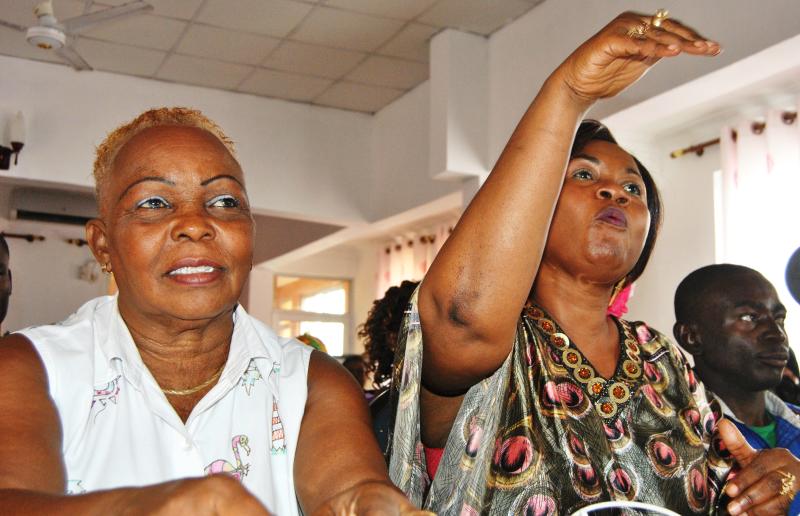 The allure of better life and attractive pay is one of the factors attracting Kenyans to Arab countries, to work as domestic workers.
But while some have had their lives changed for the better, others have never seen this breakthrough with sad tales of broken promises and shattered dreams.
Yet more Kenyans still cannot hold back from this itch of travelling to these countries for a better life, despite the troubling tales of hardships, abuse and neglect from their compatriots.
But what makes these countries attractive to domestic workers?
A report by the United Nations labour body says the attractiveness lies in the Gini Coefficient (Gini index or Gini ratio) of a country - the value used to measure how income or wealth is distributed within a nation or group of people.
It was developed by the Italian statistician and sociologist Corrado Gini. This value ranges from zero to 100 or zero to one. The higher the Gini coefficient value, the higher the need for domestic workers.
In the UN report titled Making Decent Work a Reality for Domestic Workers, which details the progress of domestic workers 10 years after the adoption of the Domestic Workers Convention, 2011(No 189), the International Labour Organisation (ILO) says high levels of informality and low levels of compliance with legal responsibilities contribute to the need for house helps as well to the demand.
"Domestic workers are over-represented in upper-middle-income countries. More than half (53.1 per cent) of all domestic workers are in upper-middle-income countries, compared with 46.8 per cent of all employees," the report reads.
Large countries
ILO notes that this over-representation of domestic workers is mostly due to large countries with both a high share of workers and some of the highest Gini coefficients, such as Argentina and Brazil.
"Such inequalities are also visible between countries, which explains the high share of domestic workers in the Arab States, the majority of whom are migrants from poorer countries who are willing to accept relatively low wages," it adds.
Brazil has a Gini coefficient of 53.9 while Argentina's is 41.4 according to worldpopulationreview.com. Kenya's index is 40.8 while Lebanon is 31.8, Yemen 36.7 and Saudi Arabia's is 45.9.
Saudi Arabia, Yemen, and Lebanon are some of the countries Kenyans travel to work as domestic workers. From the Gini indices, it is easier to be paid a relatively higher salary in those countries compared to Kenya.
While acknowledging that the data on the exact number of Africans migrating to foreign nations remains scanty, the report records that 3,500 Kenyans migrated to Bahrain in 2019
The Ministry of Foreign Affairs says 3,500 Kenyans migrated to Bahrain in 2019, 90 per cent of them to undertake domestic work. Data from Uganda showed 41,580 migrants between 2016 and 2019.
"Over half (24,141) were employed in Saudi Arabia, although significant numbers were also employed in the United Arab Emirates (4,091), Qatar (2,382) and Bahrain (896). It can be safely assumed that a number of the female migrant workers found employment as domestic workers," the report reads.
Pay in these countries is favourable as well. For example, a domestic worker in Qatar according to the Qatar Overseas Expat Community (qatarofw.com) earns about QAR 1,460 (about Sh43,266).
Bahrain pays a minimum wage of $265 (Sh28,593) while in the United Arab Emirates the figure is AED1,830 (Sh53,759).
Kenya's minimum wage is Sh13,572 in Nairobi, Kisumu and Mombasa and Sh7,240 in other towns. There are 12,036 informal workers in the country among them domestic workers.
ILO 2013 estimates show that, of the 7.9 million migrant workers in Sub-Saharan Africa, 7.3 per cent are domestic workers out of which 6.9 per cent are migrants.
Migrant workers
In North Africa, a slightly higher share of the 800,000 migrant workers in the region (nine per cent) are engaged in domestic work.
Of these, a slightly higher proportion of domestic workers are migrants (7.9per cent).
"Migration for domestic work, in particular, has been recorded from Zimbabwe to South Africa, Burkina Faso to Côte d'Ivoire and Côte d'Ivoire to Tunisia, to name only a few of the migration corridors," it adds.
Another way of understanding the relationship between income inequality and the demand for domestic work is in terms of a worker's willingness to accept an offer of employment at a given wage and an employer's willingness and capacity to pay for services.
"In countries with higher levels of income inequality, the demand for domestic work is driven, at least in part, by the fact that there is a large number of people who are willing to accept relatively low wages," reads the document.