Leaders now shift focus to the vote-rich Rift Valley counties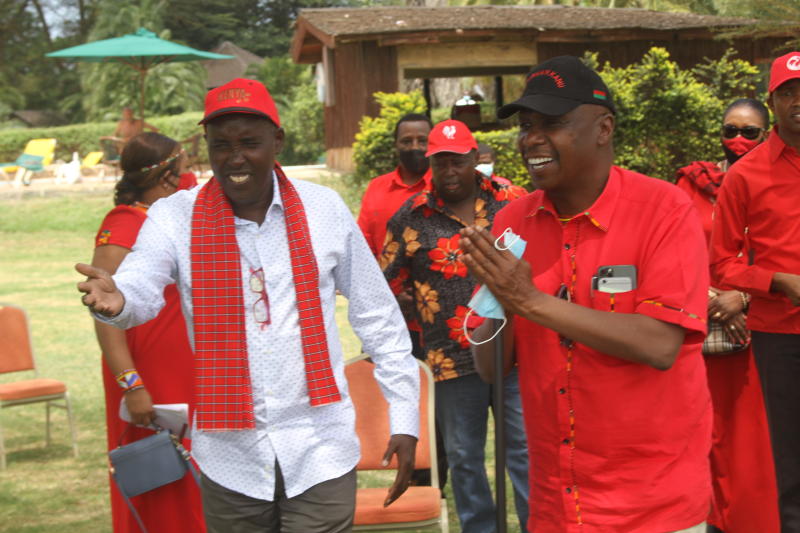 President Uhuru Kenyatta's much-publicised tour of the North Rift expected in the next few weeks will kick start a political re-organisation in the region.
Knowing that support from home is crucial for a presidential candidate, Deputy President William Ruto has consolidated support of key leaders in the vast vote-rich Rift Valley.
A few weeks ago, he launched the United Democratic Alliance (UDA) in West Pokot which has remained in Kanu's grasp and evaded Ruto's dragnet in Rift Valley since 2007.
Then, he helped former Prime Minister Raila Odinga's ODM sweep parliamentary seats in nearly all constituencies in the North and South Rift.
A similar pattern was replicated in 2013 under the Jubilee coalition. Kanu is now working with Jubilee and 'One Kenya Alliance' to present a more formidable challenge as Ruto focuses on the Maa-speaking counties of Samburu, Narok and Kajiado after making inroads in Baringo and Nakuru.
Jubilee leaders led by Cherangany MP Joshua Kutuny have not taken the challenge lightly as the president launches an aggressive plan to woo the region to remain in Jubilee Party.
"We are creating co-ordination teams from ward, constituency and county levels in West Pokot and Turkana counties after which we will have new interim officials with the goodwill of the people," said Kutuny.
The party is also opening offices in Trans Nzoia, Uasin Gishu and other counties in the North Rift, ahead of a National Delegates Conference later in the year.
On whether they will reach out to the MPs who decamped, Kutuny said: "We are not interested in those people because other strong candidates have taken their positions."
The following are focus areas: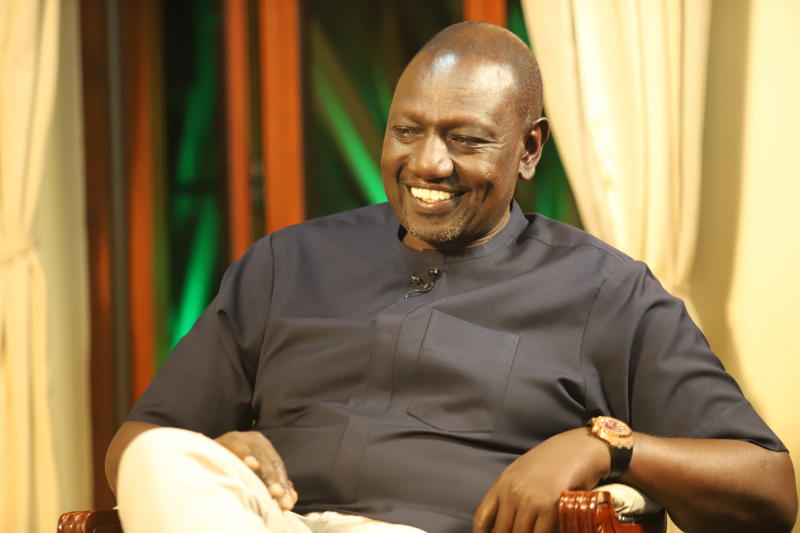 West Pokot
Senator Samuel Poghisio is the only senior politician not allied to the Deputy President in a region that has for years voted for Kanu which was the dominant party when former powerful minister Francis Lotodo was the undisputed leader of the Pokot community. Despite the advent of multi-party politics, Lotodo led all MPs among them James Korelach, Emmanuel Lotim, Christopher Lomada, Philip Rotino, Peter Lochaun Nang'ole and Poghisio to remain in Kanu.
The tide is however changing because all MPs led by Samuel Chumel Moroto (Kapenguria), David Losiakou Pkosing (Pokot South), Mark Lomunokol (Kacheliba) and Peter Lochakapong (Sigor) are in Ruto's camp.
Voters have remained conservative and pundits are keenly watching to see if voting patterns will change. Kanu will definitely come up with a counter strategy, especially now that the party is working with Jubilee, One Kenya Alliance and ODM.
The man to watch is Poghisio, who founded URP with Ruto before parting ways in 2013. The Kanu MP is a respected leader in West Pokot. He is the Leader of Majority in Parliament and therefore one of Jubilee's point men in Rift Valley.
Governor John Lonyangapuo, also elected on a Kanu ticket after defeating Ruto's ally Simon Kachapin in 2017, has remained largely silent. Last year, Kanu cracked the whip and expelled four nominated MCAs over what party secretary general Nick Salat described as misconduct and failure to adhere to party guidelines.
Samburu
This is another county where the Kanu aroma is still permeating the air as the DP makes a spirited effort to stamp his foot. Ruto worked with the illustrious son of the Samburu, former National Assembly Speaker Francis ole Kaparo, as a URP founder member and chair.
The witty lawyer also played a pivotal role during the merger of the party with TNA in 2012. He however disappeared from the political scene after the coalition won the presidential elections.
In 2017, current Samburu West MP Naisula Lesuuda defected from Jubilee to Kanu over alleged attempts to block her from contesting the seat, and easily trounced her opponents.
In Samburu East constituency, Kanu's Lekumontare Lentoijoni also carried the day as Jubilee won a single seat in Samburu North through Alois Lentoimaga.
Salat said they would field as many candidates as possible in 2022. Jubilee Party also recently nominated former outspoken Samburu East MP Sammy Leshore to replace Isaac Mwaura in the Senate.
Narok
The deputy president and ODM leader Raila Odinga will engage in a fierce contest in Narok, given the way leaders are aligning themselves to them.
While outspoken Narok North MP Moitalel ole Kenta and his abrasive colleague Senator Ledama ole Kina are staunch supporters of the ODM leader, several MPs allied to Ruto are jostling for the UDA ticket to contest the Narok gubernatorial seat.
Narok Woman Rep Soipan Tuya, Narok West MP Gabriel Tiongoyo and Chief Administrative Secretary Patrick Ntutu, want to succeed Governor Samuel Tunai.
Soipan was recently endorsed for the seat by elders in Narok, while Ntutu who lost to Tunai in 2017, has declared his interest again.
Issues that dominated politics in Narok like the excision and destruction of Mau forest in past have largely been resolved meaning that politicians will have to address other matters pertinent to the community.
Tunai is playing a low profile role as was the case between 2013 and 2017. He was instrumental in pushing MPs George Sunkuya, (Kajiado West), Johana Ng'eno (Emurua Dikirr) and Lemanken Aramat (Narok East) to advancing the DP's agenda.
Last year, Ng'eno declared he was working with Kanu chair Gideon Moi for the 2022 presidential contest.
Kajiado
Kajiado South MP Katoo ole Metito is seeking to unseat Governor Joseph ole Lenku, and drumming up support for Ruto in 2022.
Lenku was picked by President Kenyatta to take charge of the BBI team in the region and is also shouldering the responsibility of delivering votes to Jubilee coalition and allies. The president and Raila have in past elections fought close battles in the area with the latter tilting the scales in 2013 and the former winning more seats in 2017.
ODM's David Nkedianye won the gubernatorial seat in 2013 then lost to Lenku of Jubilee in 2017. The two are expected to face off again in 2022.
So far, Lenku has mobilised ODM MPs like Memusi ole Kanchory and Judy Pareno into his camp alongside Jubilee MPs Joseph Manje and a large section of MCAs into his camp.
In Ruto's team, Katoo has George Sunkuya, nominated Senator Mary Seneta and Senator Philip Mpaayei.
Turkana
In Turkana, Jubilee has fared badly but the deputy president has netted Governor Josephat Nanok from Raila. Jubilee is however lining up Cabinet Secretary John Munyes to contest the gubernatorial seat.
Along with Nanok in Ruto's camp are MPs Malachy Ekal (Senator), Christopher Nakuleu (Turkana North), John Lodepe (Turkana Central), Joyce Emanikor (Woman Rep) and James Lomanen (Turkana South). Voters in Turkana have largely voted for the opposition since 1992 after exit of Kanu hawks like the late Japheth Ekidor.
Nakuru
Ruto has invested time and resources in Nakuru, where the Jubilee Party began its campaigns at Afraha Stadium in 2013.
"You are the people of God, because this is where the journey of uniting Kenyans and bringing development began," Ruto told a cheering crowd in Bahati recently.
The DP has lined up Senator Susan Kihika to take on Governor Lee Kinyanjui for the gubernatorial seat and political temperatures are reaching boiling point. Kinyanjui has accused Kihika of sponsoring women to heckle him at functions.
Bahati MP Kimani Ngunjiri, a seasoned grassroots mobiliser is also in his camp, although he has also complained about Kihika's plot for 2022.
"President Kenyatta enjoys a lot of support here and you should therefore watch out for a bruising battle between UDA and the Jubile coalition," said Kibowen Boit, a Kanu youth leader.
Baringo
Baringo Senator Gideon Moi has wide networks and well established Kanu grassroots organs here.
With the likes of outspoken Tiaty MP William Kamket in his corner, the battle with DP Ruto will be interesting to watch. And with Jubilee now forcefully moving into the area as Kutuny noted, all is there to play for. Watch this space.