To rent or buy a home?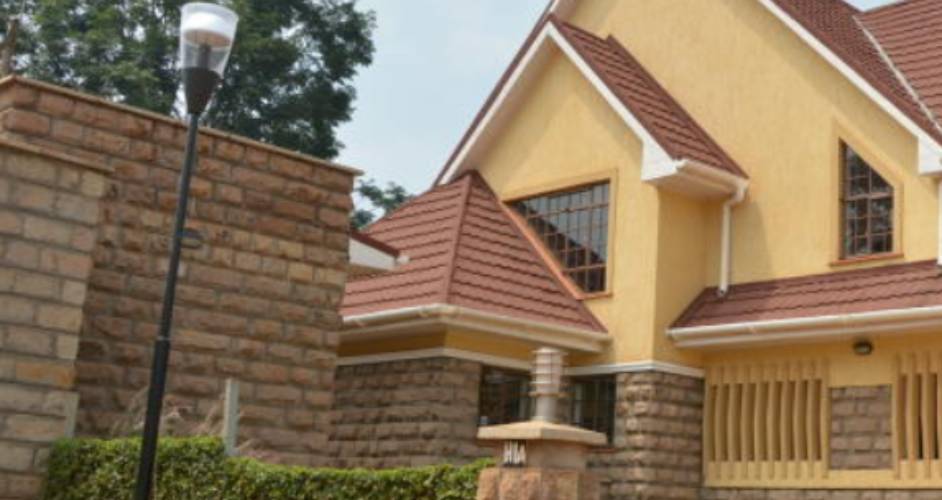 "Is the price negotiable? When can I come to view it?" asked one Facebook user scanning a popular page 'Who is moving out? I want to move in!' tips house hunter.
The user was attracted to a one-bedroom house in Kilimani, Nairobi, whose rent was priced at Sh70,000. Ample parking and constant water supply are some of the perks that come with it.
A scan through the page shows how house hunters are obsessed with prices. Another user, responds to an advert showcasing bedsitters, one and two-bedroom houses for rent in Kasarani even goes ahead with a counter offer.
"Two bedroom niko na 13k (for the two-bedroom, I can offer Sh13,000)." The two-bedroom house was going for Sh14,000 as monthly rent.
Why would the price matter this much when one wants to get shelter?
George Wachiuri, the chief executive officer of Optiven, a real estate company says the source of income is a major determinant for those wishing to rent or buy property.
"Those with renewable or permanent contracts have more boldness to buy a house in the case of taking a mortgage, a Sacco loan or payment on instalments. This boldness comes from the surety of the guaranteed and consistent income," he says.
But there are some, he says, whose income is inconsistent and would rather rent, maybe in preparation to buy later.
"We have individuals who fear commitment, loans or getting into long-term engagement. Such people believe in savings to own. They struggle for a long time before they own the first home," he notes, citing himself as an example.
He says he bought his first house in Komarock in the year 2000 from a monthly pay of Sh29,000. "Life is about leveraging. You use opportunities that are within your reach to better yourself," he says.
Before one buys or rents a house or any space, Johnson Ndege, a development consultant, says he or she should know why he needs the space. The answer will determine what space one will buy and the expected benefits.
"What is the initial cost? What are the recurring costs? What is the opportunity costs and what is my return? These come in once you have decided what you want to use the spaces for," he says.
Ndege, while agreeing that pricing plays a role in buying or renting a house, says the price rent ratio or the 30 per cent rule should be the determinant.
This is calculated by dividing the price of the house by the annualised rent to determine if one buys or rents. It also tells developers if the market is good for either renting or buying.
"If the ratio is between one and 15, it tells you the market is affordable and prudent to buy rather than rent. When the ratio is between 16 and 20, the market is moderately affordable, and from a developer's perspective if you want to develop in that market you know you will still get a few people to rent and a bit to buy so you can do a mix," he says.
For example, a two-bedroom house in Ruai charges an average of Sh15,000 as rent according to property.mitula.co.ke. A family size three-bedroom house in the same area advertised on property24.co.ke goes for Sh4.5 million.
The price rent ratio for this area is 25 which means the market is slightly high - above 20 - making it unaffordable. However, persons of higher-income can buy.
The 30 per cent rule says one is not supposed to spend more than 30 per cent of their pay on shelter and its utilities. This means the rent, water, power, and all other entities that come with owning or renting a house should be just about 30 per cent.
If your rent equals servicing a mortgage or can afford a buying to rent model, then it is better off one buys than renting.
But not everyone can afford a mortgage. Data by the Central Bank of Kenya shows there were 26,187 and 27,993 mortgage accounts in 2018 and 2019 respectively.
The 2019 Kenya Population and Housing Census published last February shows that 61.3 per cent of Kenyans owned the houses they live in while those occupying rented or provided dwelling units were 38.7 per cent.
"Majority (93.9 per cent) of the owned dwelling units were constructed, 3.3 per cent were inherited and 2.8 per cent were purchased," the report reads.
Ndege says though the cost of mortgage among other amenities plays a key role in homeownership, there are other variants as well. "It is not just at what cost, but at what tenure and the issue of general market affordability. A typical ideal market is where the price of renting, is equal to the mortgage price or almost similar," he says.
Wachiuri says buying or renting is determined by security, public transport and amenities like schools and hospitals. "These are key conveniences, whether you are buying or renting and more so if you have a family," he says.