Orengo: Uhuru men in a plot to sabotage Raila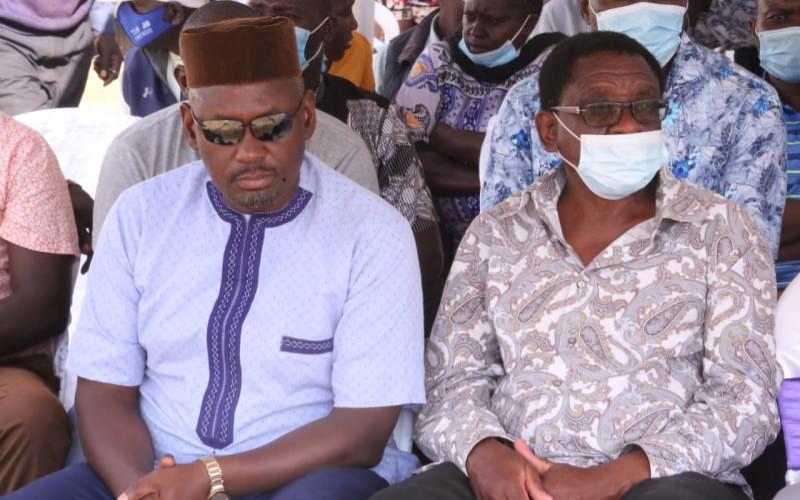 Senate Minority Leader James Orengo has accused President Uhuru Kenyatta's lieutenants at Harambee House of trying to derail ODM leader Raila Odinga's presidential journey.
Orengo together with other Raila allies warned of a scheme by some individuals in the Office of the President to block Uhuru's Handshake partner from ascending to the presidency.
"I want to warn some top civil servants paid by taxpayers' money to stop meddling in the country's political leadership," he said in Ugenya, Siaya County yesterday.
The statement lends credence to Raila's elder brother Oburu Oginga's assertion that the ODM boss could still work with Deputy President William Ruto in next year's elections.
Orengo said the plans by Harambee House "prefects" were reminiscent of President Mwai Kibaki's sunset days in office when his handlers backed ANC leader Musalia Mudavadi for the presidency to the chagrin of Uhuru and Ruto but still lost.
He said similar strategies were used during Mzee Jomo Kenyatta's tenure when a clique of Mt Kenya mafia sought to prevent Daniel Moi from taking over State House.
The Siaya senator's remarks come hot on the heels of a regrouping of Nasa leaders Mudavadi, Moses Wetang'ula and Kalonzo Musyoka who have teamed up with Kanu Chairman Gideon Moi to campaign for the BBI report under the "Sacred Alliance" banner.
Mudavadi, Wetang'ula and Kalonzo had asked Raila to back them for the presidency but the ODM leader dismissed them for failing to attend his swearing in as people's president in 2018.
Although he has not categorically stated he will vie for president, Raila has been working on new partnerships and preparing for next year's elections, with his handlers, including Orengo, insisting that he is the best bet for the top seat.
Scuttle the unity
Orengo, yesterday threatened to expose the "Harambee House cartel", saying if they continue with their clandestine behaviour, they will tear the country apart and return Kenya to the dark days, which defy the much-hyped national unity.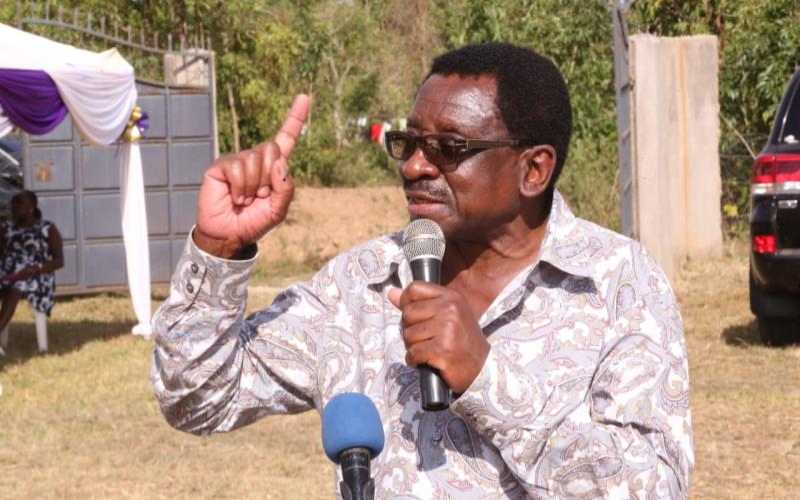 The fiery senator, seen in some quarters as Raila's mouthpiece, warned that any move to scuttle the unity between Uhuru and Raila would be resisted.
Orengo said they had got wind of some few top bureaucrats in government out to sever the good relationship between Raila and the president.
"I want to state that the relationship between Raila and the president is formidable and still intact and if someone or some State orderlies want to scuttle it for their own political mischief then let them be warned Kenya may slide into anarchy again. They better watch out," he said.
He argued that there is no point of working hard to build bridges while some Kenyans want to create a wedge between leaders and build walls instead.
Orengo spoke during the memorial of former Kahawa Wendani MCA Cyrus Omondi and homecoming of current MCA Kevin Ochieng at Ratado village in Ugenya.
He asked civil servants to keep off 2022 transition politics, saying they should emulate former Head of Public Service Francis Muthaura who worked well without delving or meddling directly in national politics.
Rarieda MP Otiende Amollo lashed out at the State orderlies, saying their discreet "dirty machinations" will be exposed.
Amollo also warned the Harambee House 'gang' against back-peddling Kenyans' effort for a united country under the BBI.
"Kenya has come from far. Raila saved it when it was at the edge in 2018. If they misbehave, Kenya may retreat back to the initial fold when it was on the precipice. That will not augur well for Kenyans," he said.
Otiende and Orengo also took issue with violence during Thursday's by-elections, saying the Harambee House team failed to ensure security.
They said the election was not well-secured and that security forces misbehaved, warning that if nothing is done the situation may worsen in 2022.
Orengo also raised concern over ballooning public debt, saying it would hurt the economy and implementation of BBI.
Former Gem MP Joe Donde, who is famous for the Donde Bill, also decried the ballooning public debt, saying it will burden Kenyans.
Earlier in another function, Orengo hinted Raila that would vie for presidency next year.
Oburu told KTN on Friday there was nothing stopping Raila from working with his fiercest rival Ruto in next year's elections.
"Raila and Ruto are not enemies, the difference is their policies. The formations you are seeing are just the beginning, many alliances will come up in future and if there is a need for them to come together I don't see anything stopping them," said Oburu.
Raila's headache in Nyanza
Lieutenants of ODM leader in Nyanza competing for his endorsement to clinch Orange party ticket as a sure way of winning election in the region.