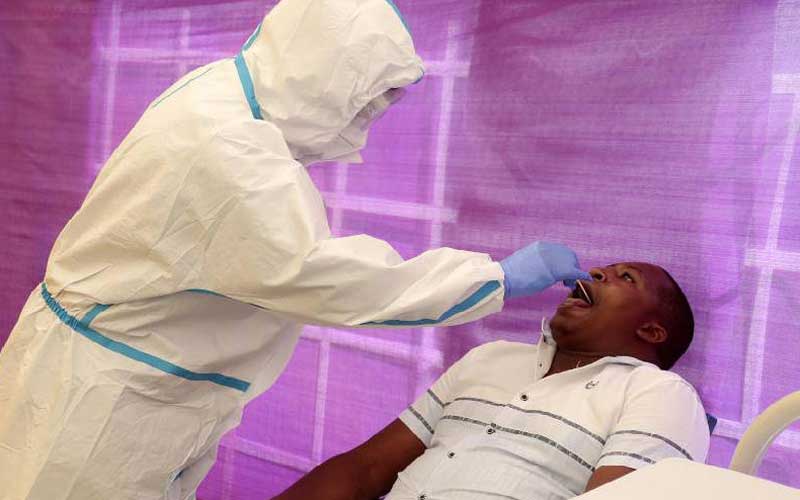 It's 6am and I am looking at the results of my Covid-19 test. I am in South Africa and went for my usual pre-flight Covid-19 test.
Of course, I expected a negative result. The report reads "Positive".
I look at this word "Positive" as if I don't understand it. "Positive". What does positive mean? Suddenly a ridiculous cartoon from the 1980s comes to mind. A man walks out of a lodging and blithely comments "HIV. What HIV? I don't even have a headache." That's exactly how I feel now.
I don't even have a headache. To make matter worse, my wife and 11-year-old daughter are also positive. There is something wrong here.
Read More
How is it possible, that one daughter is positive and the other negative when they were in the same room for the last week?
This is the typical denial mode of all Covid-19 positive patients. Maybe the results are wrong. We have also seen many cases where one is tested positive, then negative, then positive again.
These tests are not 100 per cent reliable but it is the best we have so we have to accept them.
Then I started feeling guilty. Have I put other lives at risk? I have been guilty of an active social and political life. I have had many meetings with various groups. I have even been photographed without a mask.
All true, but when I was criticised for being careless I immediately saw the error of my ways and became more careful. The only time my mask came off is when I was taking photos. But I did not stop living and I refused to live in fear.
I came to terms with Covid-19 a long time ago. I fully accepted that this was a possible life-threatening disease.
I have lost friends and family to Covid-19 and I don't underestimate its potency. But I also came to a realisation that I would not allow this disease to stop my life.
We cannot allow caution to end up stymying our lives. We accepted that life as we know it has to change. Social distancing, increased cleanliness and masks became the new normal that we can live with - but we cannot live in fear.
Prior to coming to South Africa, I was in Tanzania. Tanzania has a completely different approach to the story. They are living in denial and rejection of the risks of Covid. Yet surprisingly there are fewer cases of Covid-19 deaths there.
There are no official statistics to support or disqualify this statement this but a doctor relative working at the Aga Khan Hospital in Dar es Salaam told me they have very few cases of Covid-19 deaths. Is there such a thing as "herd immunity?"
The only other country to have used a similar approach was Sweden and they have now accepted that they were wrong. Did I pick my Covid-19 in Tanzania since I was coming from there? Difficult to say, I have a negative certificate from a government hospital in Tanzania.
I have joined the resistance. Life must go on. Businesses and schools have to start again. While I must admit that I am scared for my children going to school, we cannot allow ourselves to live forever in fear and despondency.
If I had fears that they would catch Covid-19 then that has come to be, they have caught it.
What could be worse now? If we survive this then we will survive again - Inshallah. We cannot hide and we cannot run forever.
Good news is finally coming around with the new vaccines. I am hoping and praying that we will get our share in Africa and the Third World. Like many others, I am also hoping they don't send us the second rate vaccines.
Dubai has started using the Chinese and Pfeizer vaccines.
Either will do for us. Life in South Africa continues as normal despite the increased awareness, masks, social distancing and permanent sanitisation everywhere. Life goes on.
So Covid-19 or no Covid-19, take care but live your life. It is better than dying alive.
- Mr Shahbal is chairman of Gulf Group of Companies.