What if Trump refuses to concede?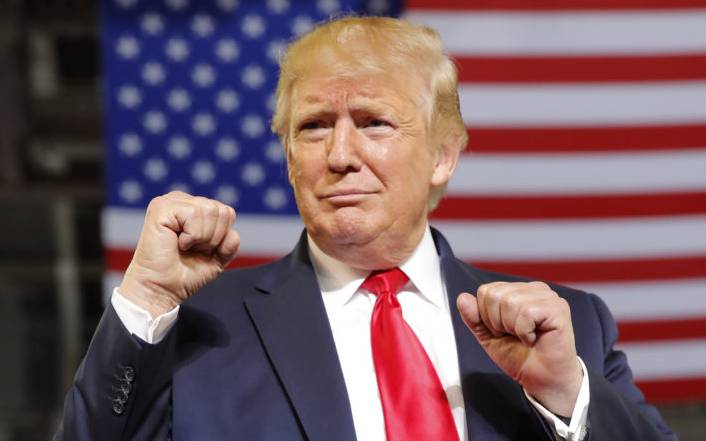 US President Donald Trump has been seething with rage for the past two weeks after the country held its elections.
As it stands, Biden has 290 electoral college votes against Trump's 232. The Democratic Party candidate also won the majority votes by garnering 78.9 million against Trump's 73.2 million votes. Trump contested results in Georgia, Arizona and Pennsylvania all of which Biden opened slim leads.
President Trump, who was a Republican candidate in the November 4 presidential election, saw his lead in various states slashed as Joe Biden dashed to the finish line of the race.
Biden's camp has accused Trump of failing to facilitate the transition and that could be a manifestation of his refusal to hand over.
The question is, what would happen to Trump if he refuses to leave office?
Biden's campaign team issued a warning of possible forceful ejection on November 6 after the incumbent developed signs of disputing the results.
"As we said on July 19th, the American people will decide this election. And the United States government is perfectly capable of escorting trespassers out of the White House," said Andrew Bates, Biden's campaign spokesperson.
The US has enjoyed the smooth transition of power save for March 1, 1801 incident where second US President John Adams disputed the results. But History.com states that Adams left the White House stealthily in darkness without handing over to Thomas Jefferson after he failed to recapture the seat.
Trump is presented with two options — bowing to pressure and handing over power or refusing to concede — to see out his term which ends on January 20.
John Yoo, US renowned lawyer and former legal advisor of retired President George W. Bush posits that the US constitution does not compel losing candidates to concede, but the law is clear that when one's term ends, he or she vacates office.
"He may never concede; he doesn't have to concede. The thing about the American Constitution is that it doesn't actually require the sitting president to do anything one way or the other. On January 20th, Donald Trump's term ends and Joe Biden's, I believe, will begin," he told CNBC.
As usual, the President took his battles to Twitter and aired his displeasure on the electoral process.
On November 7, Trump tweeted: "I WON THIS ELECTION, BY A LOT!" His tweet was however accompanied by a disclaimer from Twitter warning that, "Official sources may not have called the race when this was tweeted."
Trump intensified his tweeting as he dropped more unsubstantiated allegations of rigging.
"Nobody wants to report that Pennsylvania and Michigan didn't allow our Poll Watchers and/or Vote Observers to Watch or Observe. This is responsible for hundreds of thousands of votes that should not be allowed to count. Therefore, I easily win both states. Report the News," he tweeted on November 12, as Twitter attached a precautionary statement to his claims.
Parallel to his boiling anger was his rival, Joe Biden, laying the stage for his take over and already promising Americans a reign that will not be divisive.
"I pledge to be a President who seeks not to divide, but to unify. Who doesn't see Red and Blue states, but the United States? And who will work with all my heart to win the confidence of the whole people," he tweeted on November 8.
With his victory likely certain and news networks already declaring him President-elect, Joe Biden and his running mate Kamala Harris delivered victory speeches in Delaware promising new dawn to the divided country.
Joe reaching out
The former vice president offered an olive branch to the sulking supporters of Trump, declaring that he would lead the US as one unit and not as blue and red states.
"For all those of you who voted for President Trump, I understand the disappointment tonight…It's time to put away the harsh rhetoric, lower the temperature, see each other again, listen to each other again. And to make progress we have to stop treating our opponents as enemies," he said.
The President took a low key but remained active on Twitter. His gesture to defy the traditional unwritten rule of concession after the election in American soil has been nothing short of unflinching.
With the support from certain cliques of Republican Party members for his quest to challenge the electoral process; Trump managed to convince his supporters that the electoral fraud claims had merit. On his back, the numbers of people ready to devote their time for protests to push for the relook of the process built up.
"Hundreds of thousands of people showing their support in D.C. They will not stand for a Rigged and Corrupt Election!" He tweeted on November 14, after a crowd gathered in his support at Washington DC, near the White House.
The next day, Trump blew hot and cold. He appeared to acknowledge Biden's win while at the same time making unverified electoral fraud claims. He alleged that his observers were locked out in some states.
"He won because the Election was Rigged. NO VOTE WATCHERS OR OBSERVERS allowed, vote tabulated by a Radical Left privately owned company, Dominion, with a bad reputation & bum equipment that couldn't even qualify for Texas (which I won by a lot!), the Fake & Silent Media, & more!," Trump alleged in a tweet.
Having challenged for a recount in Georgia, Trump branded the process ''fake'' before claiming victory in Nevada.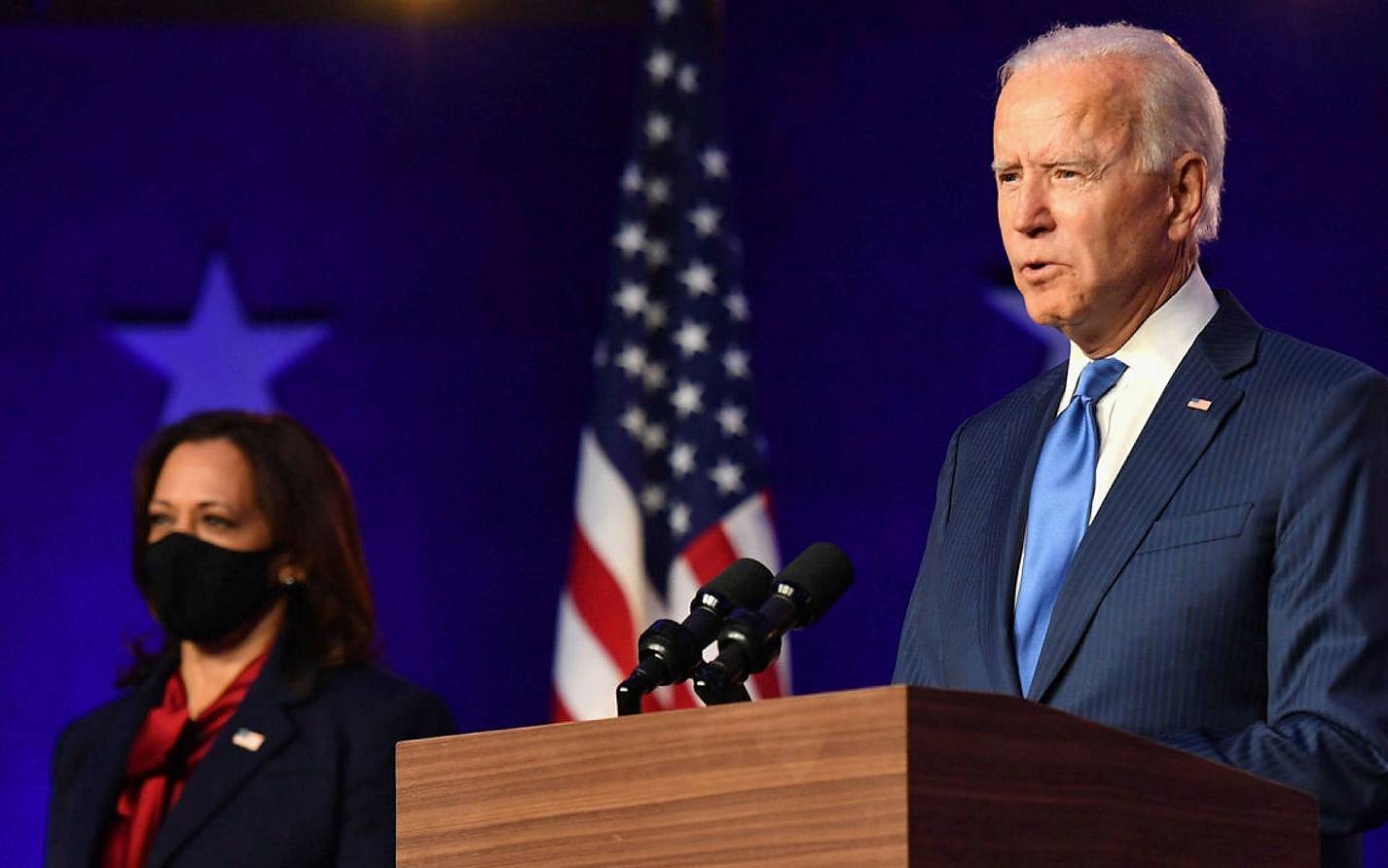 What next?
At the moment, Trump counts each day clinging to hope that his lawsuits will yield miracles. But for legal experts like Mr John Yoo, Trump's suits are like 'Hail Mary passes' which can he can exercise within his rights but will not yield results.
"None of these cases really look like they have a very high probability of winning…I think that Trump has every right to try and demand that all the states be sure about the votes so that we all have confidence in the election. But I'll say, looking at past cases, these are very hard cases to prove and generally they don't result in changes in the votes totals on the order by which President Trump lost to Joe Biden," he told CNBC.
Joe Biden called Trump's hardball an embarrassment while addressing the press on November 12. For him, the sitting president is leaving a lot at stake and could soil his legacy should he refuse to hand over power on January 20, 2021.
That sworn Republicans like former President George Bush have congratulated Biden even compounds issues for Trump.
"Though we have political differences, I know Joe Biden to be a good man, who has won his opportunity to lead and unify our country," read a statement from the former leader.