Covid-19: What we know and don't know about a re-infection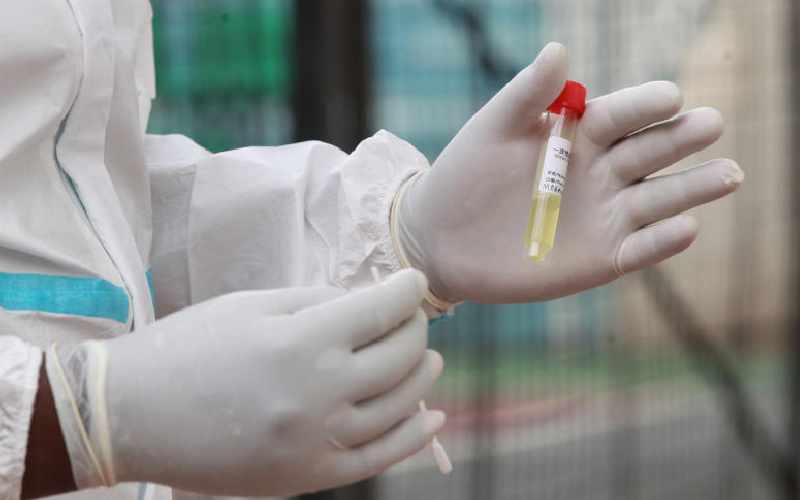 Scientists are battling to accurately tell how long one can stay immune to the SARS-CoV-2 virus after an infection, as published studies show different periods.
Such inconsistency has left the experts unable to conclusively tell when reinfection can occur after one recovers from the virus, and how severe it could be.
The latest study on immunity published by Science Direct on October 14, states that antibodies that form as a result of the infection can last up to seven months. In June, another study indicated that the antibodies cannot exist for more than three months.
"In this study, we observed that IgG (antibody) levels and neutralising antibodies in a high proportion of individuals who recovered from SARS-CoV-2 infection start to decrease within two to three months after infection," reads the study titled Clinical and Immunological assessment of asymptomatic SARS-CoV-2 infections.
The latest study into the issue showed that the antibodies had been extended by four months.
"We conclude that neutralising antibodies are stably produced for at least five to seven months after SARS-CoV-2 infection," reads the study dated October 12.
The study analysed blood samples from 5,882 individuals who tested positive for the virus through real time polymerase chain reaction test (RT-PCR).
The study made note of earlier findings that the immunity from the virus lasts for just a short time. Other findings have shown that SARS-C0V-1 virus (that has close resemblance to SARS-CoV-2 that causes Covid-19) can last for up to 12 years.
Only 10 reported reinfections
From this premise, the study argued that it would not make sense to argue that the immunity from SARS-CoV-2 infection sticks for just a little while, as indicated in the June study.
"Given these lessons, conclusions about rapid loss of immunity to SARS-CoV-2 are premature and inconsistent with data we presented here," the study reads.
It adds: "Indeed, of nearly 30 million cases (of Covid-19) to date since December 2019, there have only been about 10 documented and confirmed cases of reinfection."
Why 'herd immunity' is not a sure bet
How long one can maintain the antibodies against Covid-19 after infection has been a topic of debate among scientists.
It is one of the reasons why herd immunity has been abandoned as the best way to deal with the virus. Herd immunity is when a pathogen (in this case the SARS-CoV-2 virus) is left to infect a percentage of the population, who later on develop an immunity and so the rest of the population will be safe.
In July, scientists found that people usually develop antibodies 10 to 15 days after onset of symptoms (for symptomatic cases).
"However, due to the emergence of this virus in the human population, it is not yet known how long these antibody responses will be maintained or whether they will provide protection from re-infection," reads the study published on July 11, 2020 by medRxiv.org, a health science journal.
One of the limitations in this latest study, the scientists note, is the time limit of testing the antibodies, which was 226 days.
"It remains possible that antibody titers will wane substantially at later times," reads the study.
To date, just about 10 cases of reinfection have been recorded globally. In the first case reported in Hong Kong, the patient was asymptomatic the second time the 33-year-old tested positive. It is however documented that he was infected by a different strain of the virus, weaker than the first one.
The second one reported in the US, the patient was infected by the same strain hence he exhibited the similar symptoms: cough, fever, diarrhoea, and sore throat.
There is no documented case of reinfection in Kenya, even as the country is getting into a second peak.
If this happens - or if it is already the case – Health Chief Administrative Secretary Dr Mercy Mwangangi said it will not play a significant role in the rising Covid-19 cases indicating a second peak.
"We might be having reinfections but since majority of our cases (up to 93 per cent) are asymptomatic, they will still be asymptomatic," she explained.
A study titled 'Declining prevalence of antibody positivity to SARS-CoV-2: a community study of 365,000 adults' dated October 27, states that even if reinfection occurs, it will be a challenge to document that the cases are indeed from recurring infections.
This is because of the reducing immunity that has been observed in previous studies and it also requires keen epidemiological observation.
It observed as well that modelling of other coronaviruses shows a waning immunity with about one to two years' periodicity of reinfections.
As a result, it might be a challenge to accurately give the same periodicity considering that SARS-CoV-2 virus has been existing for less than a year.
"Although reports of reinfection with SARS-CoV2 have been limited to date, this is in part because definitive evidence of reinfection requires sequencing of virus at two time points, which is rarely available in practice," reads the study published medRxiv. "In addition, asymptomatic testing is not yet widespread in many countries and thus mild or asymptomatic reinfections will go undetected."
The study notes that understanding the ongoing risks of reinfection for the population is key to understanding the future course of the epidemic.