The story of Thomas Kimani populary known as Thomas Hype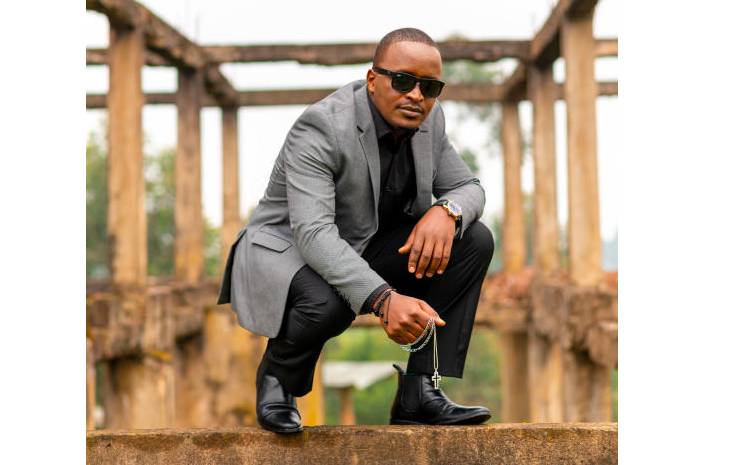 Thomas Kimani (pictured above), popularly known as Thomas Hype, has already made his mark on the gospel industry. He first came to the scene through his debut album titled 'Origin to Destination', which quickly earned him loyal fans. The debut album boasted of passionate worship and love songs thematically rooted in the romance of the Word of God.
Hot on the heels of this charming album, the industrious hip hop artist is back with yet another body of work that narrates the struggles of a young man living in an urban setting. The enthusiastic and discerning artist who also doubles up as a civil engineer and construction projects manager believes that this sophomore album 'God's Son,' is bound to turn heads.
"I have a special relationship with God, a father-son kind of relationship, and this entire project expresses the confidence I have in his fatherly protection in my everyday life. The album expresses my life as I explore my ambitions; doing what I want and dealing with the challenges that come my way on a daily basis. Be it spiritual, academic, social or financial aspects," he says.
The sequence of the songs gracefully guides one through each step the young man undergoes starting from the low point of discouragement but still hopes for a brighter future. It further blends in a victorious note, expressing how he overcomes the various challenges through perseverance. The songs craftly tell the story both in mood and message, aptly expressing the appropriate emotion every step of the way.
"I have learnt a lot since I dropped my debut album one of them being that there is room for improvement since the key to happiness is real progress and every project is unique in its own statures. Music for me is an evolution of techniques and materials from the past and I just can't stop learning even from the artists I have sampled in the album," he says.
Expressing his sentiments on the new album he says, "my life's challenges, trials and triumphs, tribulations and growth over time and the fact that God has walked with me through it all is my major inspiration for this new body of work."
God's Son is an affirmation of Thomas Hype's artistic prowess, incorporating a diverse array of styles; From hip hop, to RnB to reggeaton to reggae. He has collaborated with other artists namely; Mari, Alfaisal, MC Yoda, Denise, Juelz and Elleanor Kim all through the works.
Born and raised in Nairobi, Kenya, Thomas first got into music in 2007 as a hobby at the time since he was more inclined to pursue his studies. Over time, he maintained his musical skills playing the piano and writing music in his then local church and school. His passion for music, however, refined further, drawing inspiration from artists such as Akon and 50 Cent.
"I love art in general, but Akon inspired me back in 2003 when he came out with Locked Up, and that's when I started writing" Thomas reminisces.
The 14-track album is an amalgamation of singles such as; God's Son, which is inspired by his own openness approach to life and serves as the abstract of the entire album. Immediately after, the second track is called Mniombee, Swahili for 'pray for me', which encourages individuals to persevere through all the challenges that they may come upon.
The album takes you back and forth through different emotions and times such as track number five, What If, a track inspired by the pandemic, which encourages people to look at life through different angles and clean up our wicked ways.
Thomas Hype's rich musical taste has seen him sample a couple of different works from different artists such as Les wanyika's Sina Makosa in the track dubbed Nowe Tu, Kikuyu for 'Only You', which again is inspired by the pandemic and encourages couples whose lives are facing turbulent times to stick it out and believe in God
Through all the genres tested in the album, the last tune, Thank You ft Elleanor Kim is heavily reggae laden tune giving thanks to the highest God for everything. Other tracks in the Album include: Hold On, Survivor, Ni Wewe Tu, You Remind Me, More n' More, Be Brave, Ima Fa Ima, Kanyaga and Day Ones. The Album is set to be released on October 28.