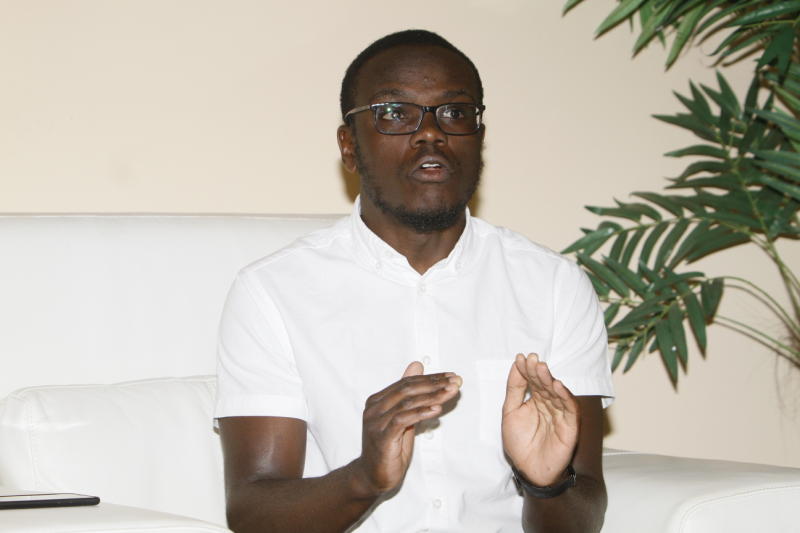 For many students, getting to university is a dream come true. Being accepted into an Ivy League university, however, is a whole other level many Kenyans don't even dare to dream about.
Two students from Brookhouse School, Brandon Ambetsa, 19, and Victoria Kipngetich, 18, are among the few who dared and are today living that dream.
Kipngetich was recently accepted into Yale University, while Ambetsa was accepted into Princeton University. Both students have already begun their classes, which for now are online due to the pandemic.
Kipngetich was accepted into four Ivy League universities that she had applied for. In addition to Yale, she had also been accepted into the University of Pennsylvania, Columbia University, and Cornell University and had to make the enviable decision on which one she wanted. She chose Yale.
She plays down the notion that she must be incredibly smart to have achieved such a rare feat.
"It's not that I was always the top student in high school. I'm always looking to do my best, be better and I always try to bring out the best in other people," she says.
The soft-spoken student, who was a deputy head girl at Brookhouse, describes herself as a perfectionist when it comes to what she expects from herself, so getting the acceptance letters, which all came at the same time early this year, was quite the validation.
"I saw the emails at around 2am that day and I was a bit shocked. I wasn't jumping around but I have always been hard on myself, so I felt very relieved. I took time to reflect on the work it had taken to get there. Growing up, my parents always reminded me of academic success and that everything was within my reach," she says.
She has had an unconventional academic journey, having studied in French for nine years of her primary school life at The French School of Nairobi, before moving to Brookhouse where she began studying in English for her last two years of primary school and high school. She has a love for learning new languages, having also studied Spanish in high school and is now studying Italian. A huge fan of Roger Federer, she loves tennis, which she enjoys watching to unwind.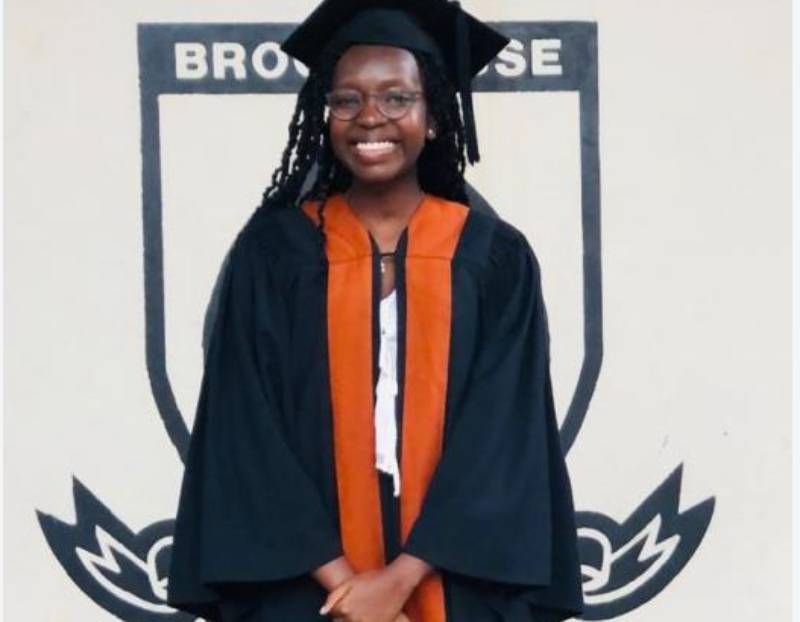 While she is still figuring out what she will eventually focus on, she wants whatever she ends up doing to have an impact on the world and in Kenya in particular. Right now, she is interested in doing Ethics, Politics and Economics.
"In Kenya, economic development is tied to political stability, which is tied to our leaders' ethic and values. There are so many unanswered questions regarding the state of our country but I believe the answers can be found at the intersection of those three disciplines," she says.
Kipngetich plans on returning to Kenya to be one of the agents of change when she is done with her education.
So does Ambetsa, who says he is very pro-Africa and pro-Kenya. He only applied to Princeton. "When I first got the email in December, it took a week for me to process it. I did not even tell anyone about it that week," he says.
He hopes to effect change in Kenya through his chosen course, Computer Science and Finance.
"I will try to base most of my classes in Computer Science, Finance, Economics and Business. It was a practical decision for me. We are moving closer and closer to the digital age, so it might be very advantageous in future. One of my passions is farming, agrotechnology and agribusiness.
A computer science background will provide me with an innovative background and opportunity to transform that field in Kenya to address food insecurity and maximise efficiency," he says.
Ambetsa, who was the head boy at Brookhouse, was the first-ever recipient of the Moody Awori Scholarship, which enabled him study at Brookhouse on a 100 per cent scholarship.
When not studying or working, you will find him in football, of which he is an avid fan and player, or walking, watching sunsets, reading, or exercising at the gym. He believes all-roundedness is one of the reasons he may have gotten to Princeton.
"What I have seen is that they want holistic individuals, people who are curious and go-getters," he says. In addition to a sterling academic record, Ambetsa was also the school's head boy, a house captain, and captain of the football and athletics teams.