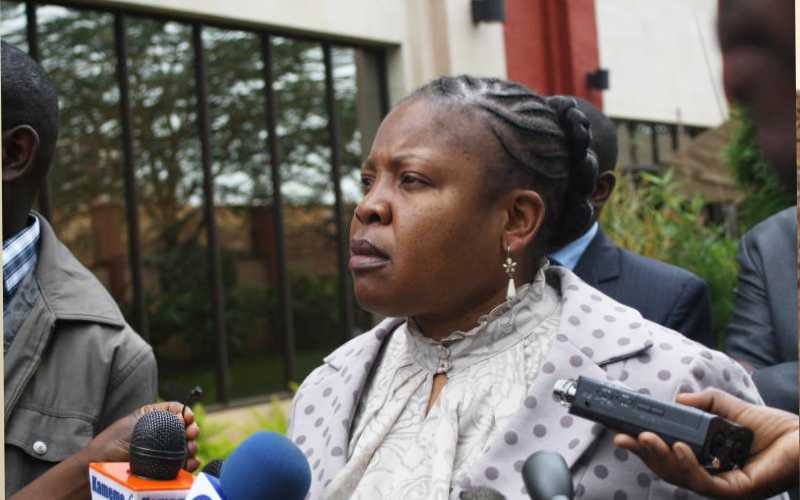 Fresh elections for MPs is the only result if President Uhuru Kenyatta obeys Chief Justice David Maraga's advisory to dissolve Parliament.
Maraga on Monday ruffled feathers when he advised Uhuru to send MPs home for failing to enact the two-thirds gender rule.
Parliamentary Service Commission (PSC) yesterday indicated it will move to the constitutional court at the High Court to challenge the CJ's order.
Alutalala Mukhwana said if Uhuru dissolves Parliament, the country should be ready for a by-election.
Read More
Committee of Experts (CoE) members Atsango Chesoni and Bobby Mkangi agreed with Mukhwana, saying if the president dissolved Parliament, new MPs will have to be elected.
"If Parliament stands dissolved then the Independent Electoral and Boundaries Commission (IEBC) will take over the matter and tell the country when new elections for MPs will be conducted," Atsango said.
She blamed MPs for plunging the country into this situation by being selfish and irresponsible.
"MPs have refused to respect the law. If they did, we could not be here. What has happened is a by-product of their actions," she said.
Atsango said the CoE had many recommendations on how to achieve gender parity and the MPs chose enacting laws.
"But they have failed. We had proposed mixed member proportional representation (MMPR) and proportional representation (MR). But they did not listen. These could have cured the current problem," Atsango said.
She said the two electoral systems have been successfully applied by many countries all over the world that have achieved gender parity.
"It has happened in the Scandinavian countries and even in Uganda, Rwanda, Mozambique and South Africa. It starts with people voting for political parties. The parties give a list to the electoral body that has names of both men and women. When you vote, you know how many men and women MPs each party will have," Atsango said.
She explained that India has introduced a new rotational system where constituencies are grouped together and told to vote for a particular individual. For example, you group four constituencies together and instruct one to vote for a woman, then you move to the next during another election and so on," Atsango said.
She faulted National Assembly Speaker Justin Muturi for saying that Parliament has nominated women.
"There is no nominated woman in Parliament. No party has done this. What they have done is nominate people to represent special interests. Interestingly, there is a man who comes from a large community with no disabilities and doesn't represent any special group, yet he is nominated all the time," Atsango said.
Mkangi, however, differed with his colleagues, saying the new MPs will have to finish five years.
"They will come in not to finish the term of the 12th Parliament, but as a new Parliament. Then we will vote for the president, governors and MCAs in 2022. Maybe this is an opportunity to do staggered elections," he said.
He called on political parties to nominate women and reserve some seats for them so that gender parity is achieved.
"This will ensure we get the requisite numbers. But I hope the president will abide by the law and dissolve Parliament," Mkangi said.
Mukhwana said if Uhuru dissolves Parliament, the country should be ready for a by-election. "This is a by-election and not a general election. Both elected and nominated MPs will go home and await election of the next Parliament. Those elected will only serve for the remainder of this 12th Parliament and not five years," said the lawyer.
He faulted those calling such an exercise a general election, saying the law does not provide for this to be called so.
"The timeline for a general election is there in the Constitution and it is the second Tuesday of August of an election cycle, which is five years. What Maraga has done is to advise Uhuru to end the term of this Parliament prematurely," Mukhwana said.
He observed that the new MPs will then be compelled to enact law to achieve gender parity within the remaining time. Mukhwana faulted PSC for planning to move to court to challenge the CJ's advice, terming it inconsequential.
"The MPs had nine-and-a-half years to enact this particular rule. They ignored the late Justice Joseph Onguto's ruling in 2015 who dismissed the case in court and gave them 40 days to pass the law," Mukhwana said.
Frank Matanga, who teaches history at Masinde Muliro University of Science and Technology, also agreed that subsequent elections after dissolution of Parliament will not amount to a general election.
"But this will be costly, considering that there might be a referendum. We need to think outside the box and see how we can achieve gender parity in the remaining period," Matanga said.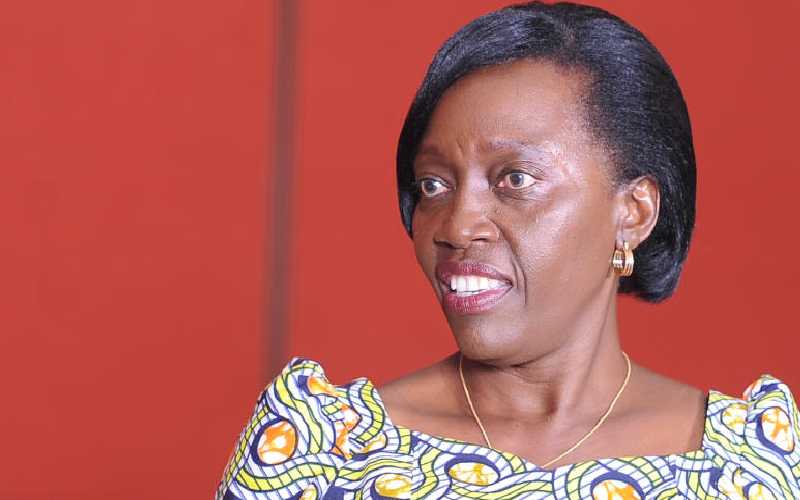 Narc Kenya leader Martha Karua praised Maraga for his action. "I am not his (Maraga) spokesperson and I have issues with the manner his court handled my petition, but I have to be honest; his boldness in nullifying the 2017 presidential election, and the advice to dissolve Parliament are both legally sound and groundbreaking," Karua said.
Lawyer Dennis Mosota said reducing the CJ's advisory to a question of "shall" and "may" was missing the point.
"Kenya has reached its "Missouri Compromise" moment," said Mosota.