Shilling's plunge spikes power bills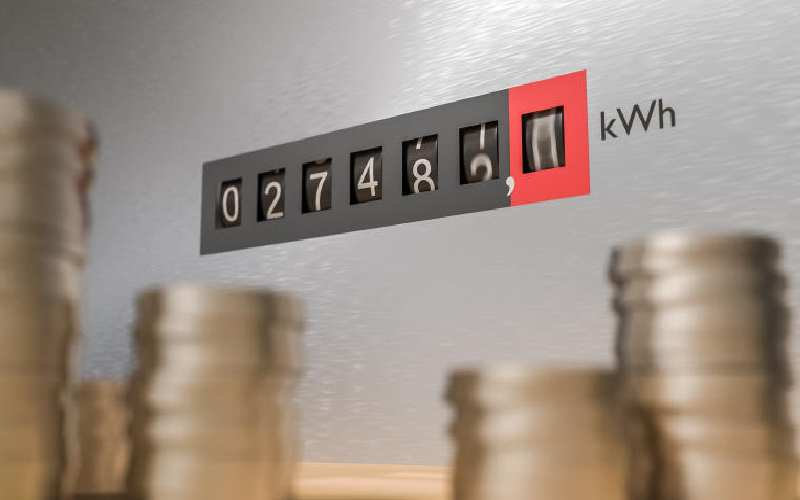 A weakening shilling has raised the cost of electricity after the foreign exchange charge in power bills went up substantially.
The Energy and Petroleum Regulatory Authority (Epra) last Friday adjusted the forex charge to 57.80 cents per unit of power purchased this month, up from 47.69 cents per unit in August. It is the highest since July 2018.
This is also compared to 14.28 cents in May and 0.82 cents in January this year.
"Notice is given that all prices for electrical energy specified… will be liable to a foreign exchange fluctuation adjustment of plus 57.80 cents per kilowatt-hour (kWh) for all metre readings taken in September 2020," said the regulator in a public notice.
The foreign exchange fluctuation adjustment component of the power bill is a pass-through cost that cushions power sector players from currency volatility of the shilling when incurring costs denominated in foreign currency such as loan repayments, a substantial chunk of which are in dollars.
There is a push to increase the amount of shilling-denominated debt to the power sector as well as the shifting of the Power Purchase Agreements (PPAs) between electricity generators and Kenya Power to the local currency.
This is expected to cushion power consumers from currency volatility. A strengthening or weakening shilling usually has an impact on the cost of power.
The local currency has in the recent months weakened against the US dollar
On Monday, the shilling traded at Sh108.55 to the dollar. This is from Sh106.44 at the beginning of June, Sh101.16 at the start of March and Sh100.9 at the beginning of the year.
The forex charge has stayed relatively low since the new power tariffs were announced in August 2018, when it went from Sh1.22 in July 2018 to five cents, a 95 per cent drop.
It would then go to -1.31 cents in October, which meant consumers were credited with few free power units whenever they made purchases.
In the Friday notice, the fuel cost charge (FCC) remained largely unchanged at Sh2.43 per unit of electricity for readings taken in September compared to Sh2.40 in August.
The fuel charge is also a pass-through cost, which is used to compensate thermal power producers who mostly use heavy fuel oil.