Six months on, what the 'new normal' means for brand advertising and media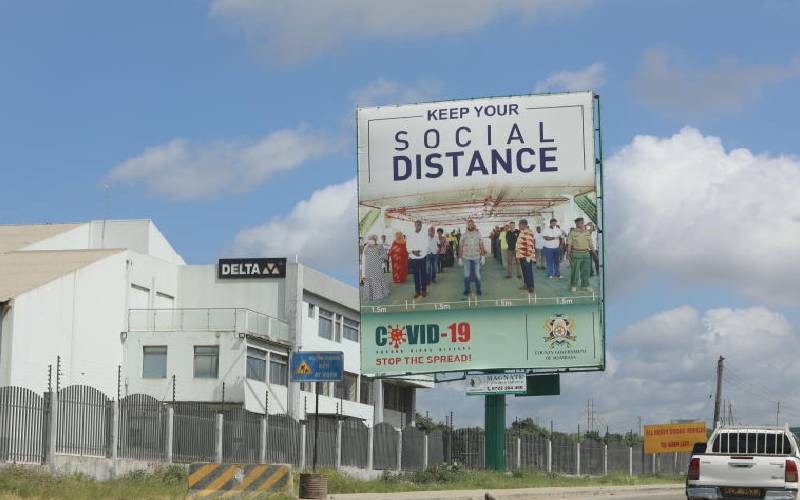 It will be exactly six months on 13, September since Kenya reported its first case of Covid-19.
Since then, it has been a whirlwind for brands and the media as they figure out what has now become the 'new normal' - a term being used to define circumnavigating the Covid-19 business environment.
Globally, the Coronavirus pandemic led to an immediate slash in advertising budgets. The rule of thumb in the advertising industry, according to the World Economic Forum COVID Action Platform, is ad spend follows any rise or fall in Gross Domestic Product (GDP).
Generally, global GDP has been growing by three to six per cent annually.
However, in 2020, the International Monetary Fund has projected global growth at (negative) - 4.9 per cent. This is 1.9 percentage points below the April 2020 World Economic Outlook forecast. This negative growth is expected to hit the advertising industry hard.
How brands in Kenya responded
In Kenya, the effects of the pandemic were immediately felt as soon as Kenya announced its first case on March 13.
"Most brands stopped their media completely – 100 per cent – and this has affected not just the market in terms of revenues for media owners and agencies, but also affected the brands in terms of brand and revenues," says Serah Katusia, Managing Director, MediaCom East Africa. She estimates between March and August spends in Kenya may have gone down by about 15 per cent overall.
A report by Ipsos Kenya media monitoring division lists several brands that discontinued advertising after March and by end of July, they were yet to resume. They include Beiersdorf East Africa Ltd, Keroche Breweries, D Light Solar Ltd, Henkel Kenya Ltd, Brookside Dairy Ltd, Golden Africa Kenya Ltd (manufacturers of edible oils, vegetable fat and multipurpose laundry bars), and Cadbury Kenya.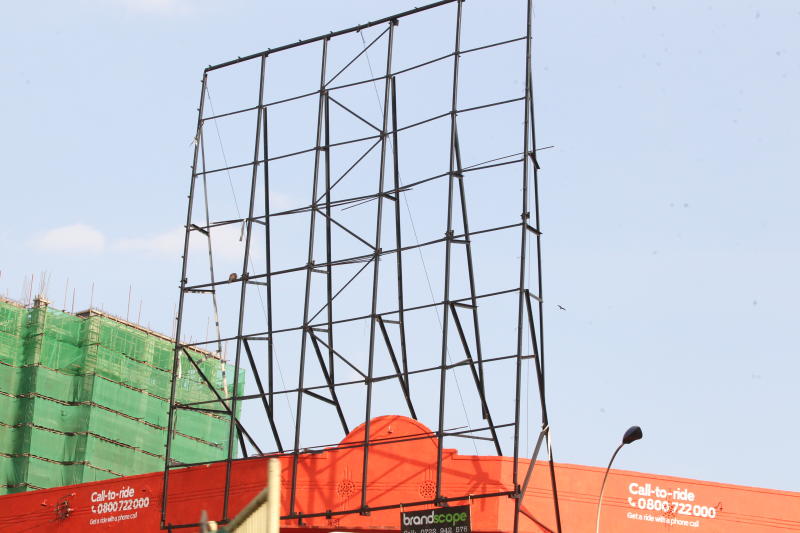 Jayne Munji, the Standard Group General Manager, Advertising, says the reaction from various brands was heavily dependent on the impact Covid-19 had on their sector.
"For some brands, it did not make any sense to keep campaigns running especially if their sectors were heavily disrupted," she says.
While some brands stopped advertising completely, some opted to reduce their budgets and others decided to continue but change their messaging to align with the 'new normal'.
There are brands which are regular advertisers and have consistently continued to advertise despite Covid-19. They include GSK, Colgate, Multichoice and Safaricom. Then there have been a few new entrants, especially in sectors that benefited from the pandemic like home delivery services, pharmaceuticals, hygiene and healthcare.
Media monitoring reports have cited the Ministry of Health (MoH) and the World Health Organization (WHO) as among those with the highest media exposure during the pandemic. In July 2020, Ipsos says WHO got media exposure worth Sh1.3 billion.
However, it is worth noting that this was all free media. According to Munji, as at the end of August, the Standard Group had given an equivalent of Sh500 million worth of advertising space for Covid-19 awareness messages.
Media feels the heat of Covid-19
Covid-19 exposed the fickle business model the media has been built on. With advertising dwindling, the media found itself between a rock and a hard place.
Apart from display adverts, experiential and commercial production contracts were also stopped indefinitely. Soon after, some on-air contracts were cancelled as well.
Newspaper circulation which was already on the decline suffered further as most people stayed and worked from home. Digital copies of newsprint became a preferred option for many – but the uptake was not as rapid as was expected to replace the big hole left by advertisers.
"We felt the most heat between March and May. Overall, in the first three months, we lost close to 40 per cent of advertising revenue compared to the same period in 2019. The loss was not only attributed to cancellations but also anticipated plans and events that were all cancelled," says Munji.
With advertising revenue significantly reduced, by April, media houses started announcing salary cuts and other cost-cutting measures. Some had to reduce their workforce as part of staying afloat.
Where eyeballs and advertising moved to
In the past six months, advertisers moved spend to video – at home media – as most people stayed indoors in compliance with the health guidelines.
"Video has been a clear winner in keeping Kenyans busy. Television gained up to 25 per cent while YouTube gained up to 60 per cent. We do not have the data but I am sure WhatsApp use has grown as well," says Katusia.
Why video? Because it allows a brand to distract, entertain, as well as get information.
When it comes to video, Kenyans are spoilt for choice. There is Netflix, Amazon Prime video, ShowMax, YouTube among others. Social media also offers video watching options.
There has also been a spike in the number of local video content creators who are using platforms like YouTube, TikTok, IGTV and Facebook to share their videos.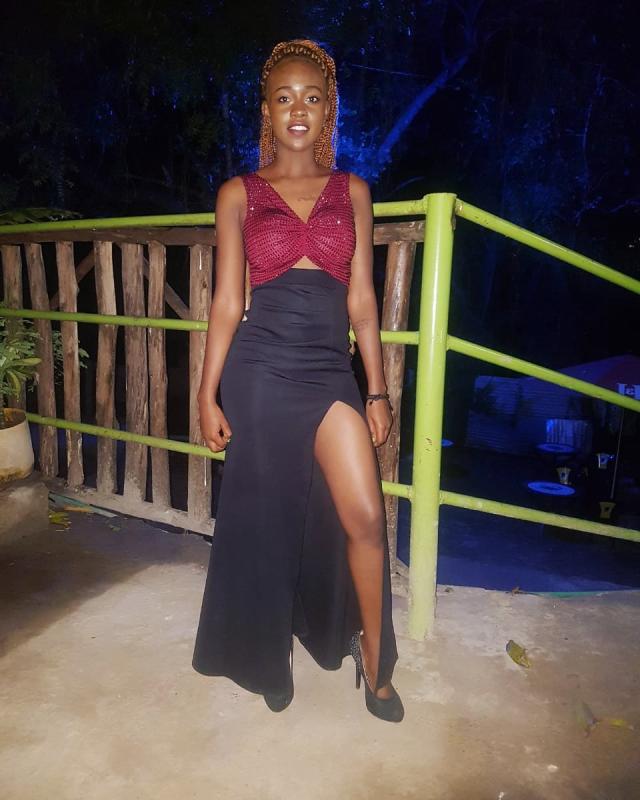 In April, Azziad Nasenya, a 19-year-old girl became famous after posting a video of herself dancing to Femi One and Mejja's Utawezana on TikTok. Following her fame, Nasenya has monetised her platform and charges as much as Sh100,000 to advertise on her videos.
In July 2020, Netflix revealed that it added 26 million paid new subscribers globally in the first two quarters of 2020. In Kenya, by early June 2020, the number of Netflix subscribers was over 29,500 according to Statista. As for YouTube, by end of June 2020, the platform had surpassed two billion monthly active users and more than 70 per cent of YouTube watch was on mobile.
Munji agrees that in terms of preference, digital platforms have benefited to some extent. However, she says in the last six months, advertising investment has dropped across all platforms overall.
Some platforms have suffered more than others, especially out-of-home, and radio due to the immediate drop in audiences. Television, despite growth in audiences, has also declined significantly while print advertising only held on a few sectors specifically regulatory advertising which includes tenders, notices, and financial statements.
Media was slow to adjust
As a media buyer, Katusia feels the rate at which the media adopted the 'new normal' could have been better and nimbler.
"The market was slow in changing, most applied the let's wait principle, and the revenue losses show that this did not work," she says.
What could the media have done better?
"Shift at the pace of the customer, be more human in telling their stories, and linking those stories to brands for commercial value," Katusia notes.
According to the Kantar Covid-19 barometer, consumers are looking for expressions of authenticity and empathy across the globe – whether it is from their brands or leaders.
"Genuine understanding requires a deep immersion into what it means to be human in times like these. Content that fits this dynamic, would have been the best, weaved with brand stories," advises Katusia.
From a media perspective, Munji says Covid-19 has presented an opportunity for media to innovate, redefine advertising offering and experimentation.
"We have developed solutions that are customised to advertisers' needs and introduced flexible pricing and packaging across our different assets. Additionally, we have new solutions that have addressed certain gaps," she says.
The Standard Group pioneered virtual forums on television and virtual events. This includes themed parties like the popular the Spice Sunday Cruise.
What the future looks like
With only four months remaining to the end of 2020, brands are slowly beginning to spend.
Katusia is optimistic that the last quarter of the year will be much better because businesses now know that Covid-19 is here to stay and consumers are still spending hence the need to keep influencing customers and remaining top of mind.
"In terms of channels, I think growth will be through fluid planning, integrated not silo channels. Campaigns anchored on ideas that thrive across platforms as opposed to silo platform ideas. There is an opportunity, but it needs 150 per cent more effort to unlock, needs innovative and performance led ideas," she says.
According to the latest media report by Ipsos Kenya, July saw heightened media activity. "Brands are adapting to the 'new normal' with monitored media exposure increasing in July when compared to June," says Emma Ngugi, their Media Manager.
Except for the WHO and the Minister of Health, the main spend on media in July has been driven by the beverage, communication, financial services and real estate sectors.
"Brands like Infinix, AA Kenya and the Higher Education Loans Board resumed advertising in July. The financial sector players were aggressive in pushing services like the mobile wallet, online banking, Fintech brands, charge cards and general insurance," says Ngugi.
Clothing, fabric and footwear brands have also been spending.
The Ipsos Kenya report also reveals spend by the property and building sector which bounced back through real estate companies selling prime land and building materials.
The phenomenal growth in the real estate category has driven by Doshi and MRM roofing. "There was also a focus on pricing campaigns as real estate firms seek to attract more customers in a very challenging trading environment," adds Ngugi.
In the beverage category, Coca-Cola amplified the Coca-Cola "taste the feeling" brand affinity campaign while Safaricom ran tactical campaigns encompassing among others: sale of smartphone lipa mdogo targeting the hustler market and the Safaricom mambo ni one touch 50% bonus airtime for the mass market.
Katusia adds that there is a big opportunity with tier three brands that include shops, small businesses which have been very active online. "I believe there is an opportunity here for media, a whole new target that is not served at all," she says.
As we get closer to the end of the year, the media has to be creative in how it will attract advertisers. Brands will be looking for customised solutions that have maximum consumer engagement and at the most, competitive prices. They are also seeking opportunities to tell stories most authentically and therefore native content is key going forward.
The better and more curated content, the better the story and the higher the engagement!
-Carole Kimutai is the Managing Editor, Digital at the Standard Group Plc.
Email: [email protected], Twitter: @Carolekimutai