Saturday, September 5 was the International Day of Charity in a world where 168 million people (about half the population of the US) live with the pangs of hunger, the pain of disease and the deprivation of not having a roof above their heads. Giving, therefore, makes a lot of sense for what is the value of mountains of butter and lakes of milk when fellow human beings go without food, clothing and shelter? Or miss basic social amenities? But all is not gloom. There are people whose heartstrings are tagged by the want around them.
We take a global look at them but charity begins at home.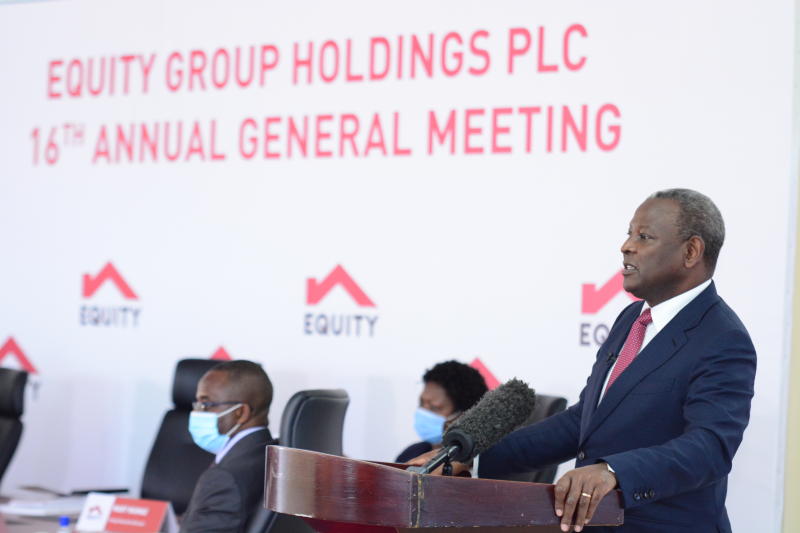 Sh300m to fight Covid-19: Equity Group CEO Dr James Mwangi
Famed for his business acumen and leadership Dr Mwangi, the Group Managing Director and Group Chief Executive Officer of the Equity Group Holdings Limited, has also set a very high bar when it comes to local philanthropy.
Read More
In April Dr Mwangi and his family donated Sh300 million to the fight against the spread of Covid-19. The money was to provide health workers with PPEs. This is by far the largest charitable donation witnessed in the country from a single individual.
The donation was followed by another Sh300 million from Equity Group Foundation and an additional Sh500 million from Master Card- one of Equity Group's partners in funding the Wings to Fly program that has offered scholarships to over 26,000 secondary school students. Those who excel from the program get access to professional and leadership development while the top performers are prepared to attend leading global universities
The gross donations from Dr Mwangi, Equity Foundation and its partners came to Sh 1.1 billion almost an equivalent of Nairobi County's health budget for the year 2017/2018.
As Mwangi was steering the donation in Kenya, the same activity was also happening in Rwanda where the Equity subsidiary donated 22,225 Covid-19 testing kits worth Sh108 million. Half of the funds were raised by the bank's staff there while the other half came from Mwangi's family.
Even though Mwangi is a billionaire, he still holds that money is only a means and not an end. In an interview with a local TV station, the Equity boss was clear that life is more than money.
"Each of us must seek a purpose and an essence to live for; a cause that you want to be identified for. A cause that you can make a contribution and if you look, I made my purpose changing lives and livelihoods and I'm really glad that shaped what Equity is today," said Dr Mwangi.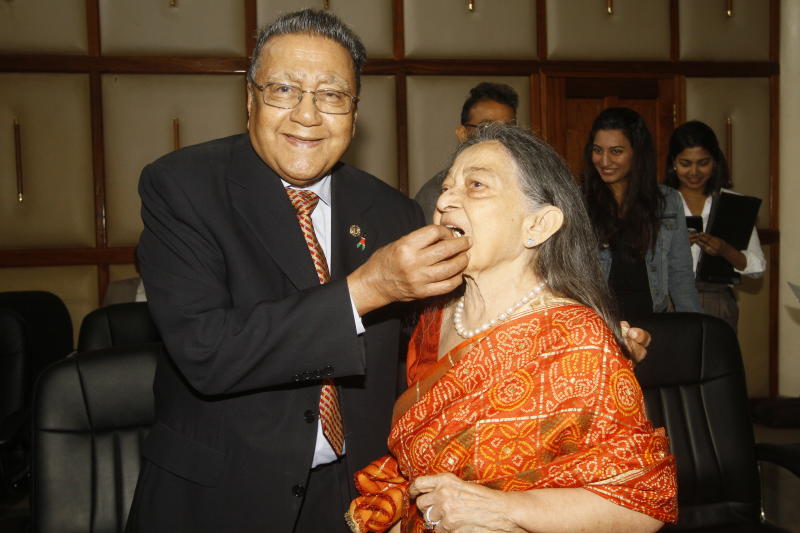 Sharing and caring beyond your family: Dr Manu Chandaria
Influenced by his family's spiritual heritage of Jainism, Dr Manu Chandaria, the chairman of the Comcraft Group of companies started the Chandaria Foundation with his family more than 50 years ago.
After his university education in the United States, Chandaria would set the launchpad for his family's Kaluworks - aluminium cookware and roofing sheets company to the Sh271 billion company it is today as Comcraft Group.
In an interview with African Philanthropy Forum, Chandaria remembers one critical philosophy he learnt from Mahatma Gandhi that set him to the path of philanthropy: "The wealth that you have is not yours. You are only the trustee of the wealth you have".
But far from the business, Chandaria's goal was to start a foundation that would be a deliberate effort to do good for his community. According to sources at Comcraft Group, the business mogul has given away more than Sh11 billion in his lifetime to causes such as children's health and education - money that could fund Mombasa County health budget for three years.
His philanthropic work has been recognized by Queen Elizabeth II, who conferred Dr Chandaria with an Order of the British Empire (OBE) in 2003, and was later bestowed the Elder of the Burning Spear by retired president Mwai Kibaki in 2007.
Dr. Chandaria has been quoted saying that "To be a successful human being, it is not enough to be a professional success; you have to share and care. To share and care for your family is natural, but you have to share and care beyond your family."
And now, the top 10 global philanthropists and charities
#1 Warren Buffett (Parting with Sh3.6 trillion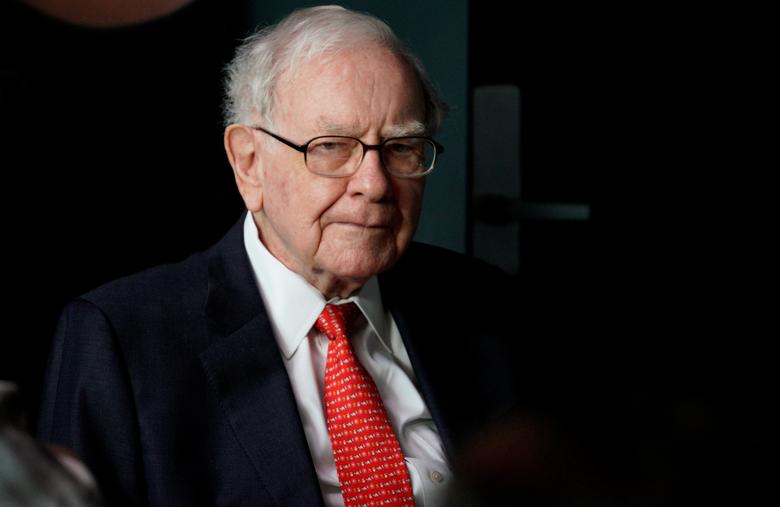 This American investment legend has taken the lead with a five-year total donation of Sh 1.6 trillion (that can fund the Kenyan health sector for 14 years) which will aid in health and poverty alleviation. Buffett has also given away Sh3.6 trillion (more than Kenya's 2020/2021 budget) of his stocks in Berkshire Hathaway since 2006 - much of which has gone to his close friends Bill & Melinda Gates Foundation. The donation will work to reduce poverty and put in place healthcare initiatives in developing countries.
Buffett has given 16.3 per cent of his $82.4 billion net worth.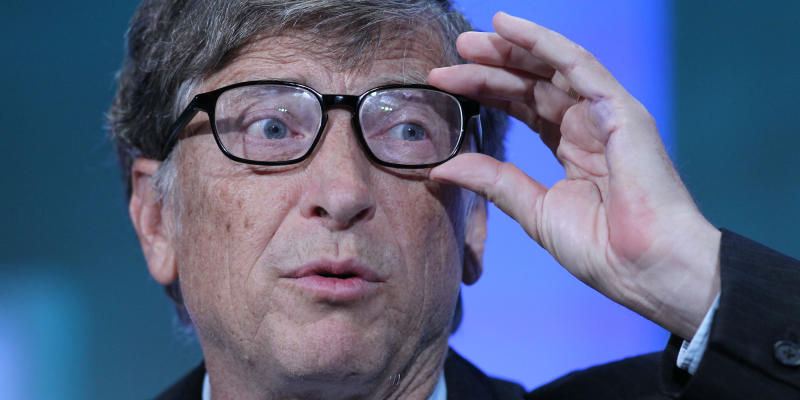 # 2 Bill gates (Giving away a trillion shillings in five years)
The Microsoft founder, who held the wealthiest man alive position for years, has over the years changed his focus from business to philanthropy through the Bill & Melinda Gates Foundation alongside his wife Melinda.
The couple through their foundation has given away a five-year total of Sh1 trillion (an amount that would construct 31 Thika Superhighways) which is 9 per cent of their net worth. They run the World's largest private charity which focuses on global poverty, healthcare, economic development and education.
The foundation has pumped out Sh5.4 trillion (two years' worth of Kenya's 2020/2021 budget) in grants since its start in 1994.
# 3 George Soros (Sh36 billion to rights campaigns)
The Chairman of Open Society Foundations- a network of foundations geared at donating to international causes, social services, community development, education and health has doled out a total of Sh36 billion directed to support voter rights and campaign finance, media freedom, criminal justice reforms and human rights initiatives.
Soros has given 37.4 per cent of his net worth.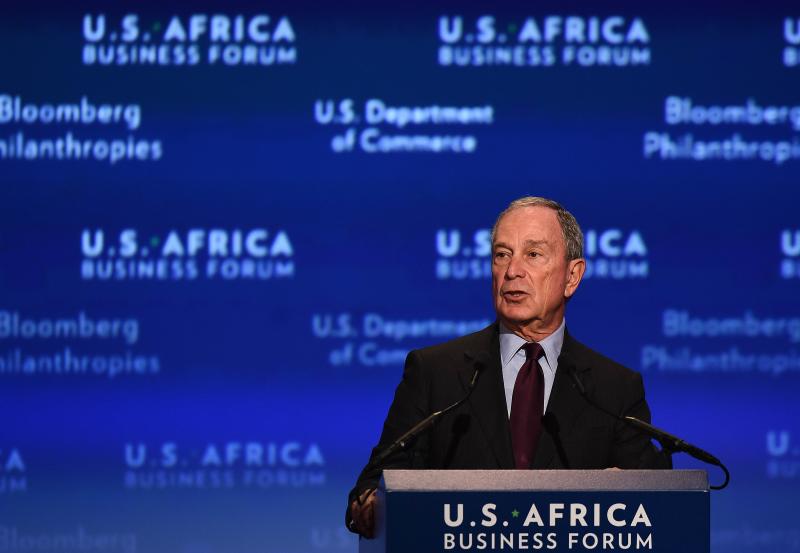 # 4 Michael Bloomberg (Sh325 billion in five years)
The former New York City Mayor made his fortune through his financial information firm Bloomberg LP. Bloomberg is a legendary giver worldwide and his donations have covered 510 cities and 129 countries. In the past five years, the billionaire has donated a total of Sh325 billion which focuses on climate change, public health, art and education.
Major gift includes Sh 5.4 billion to combat opioids addiction and Sh 7.5 billion to support climate change initiatives. He has also spent Sh108 billion to curb the use of tobacco over the last decade.
Bloomberg has given 5 per cent of his net worth.
#5 Charles Francis Feeney (Sh671 billion into education)
With a generosity index of 420,000 per cent, Charles Francis Feeney came to be known as the James Bond of philanthropy because he gave more than any other philanthropist ever did.
Over the last 30 years, he's crisscrossed the world steering a covert operation to give away Sh 813 (almost equivalent to Kenyan development expenditure in the 2020/2021 financial year) billion fortune derived from hawking cognac, perfume and cigarettes in his empire of duty-free shops. His foundation, the Atlantic Philanthropies, has channeled Sh671 billion into education, science, health care, ageing and civil rights in the U.S and other countries such as Vietnam and Bermuda.
Until he was 7- year-old, the man who would later be described as "the billionaire who wants to go broke" lived a modest life and took the coach carrying books in a plastic bag.
He currently lives with his wife Helga in a rented apartment in San Francisco.
# 6 Azim Premji (Sh 867 billion to schools in India)
The founder and chairman of the Azim Premji Foundation makes it to this list because of his 50 per cent generosity index. With a net worth of Sh 1.7 trillion, Azim has donated Sh 867 billion (money that could fund Kenya's education sector for four years) to charity most of it geared to reform India's school and examination systems.
Azim who is also the second richest man in India gave away shares worth almost Sh 826 billion (money worth to fund at least two SGR projects) as donations, making him the world's largest contributor (to charity) of the year 2019 and earning him the title Asia's most generous philanthropist in the year 2019.
He is the chairman of Wipro Limited-a multinational corporation that provides information technology, consulting and business process services
Azim has given a lifetime total of Sh 2.2 trillion.
# 7 Walton Family (Sh108 billion to kindergartens)
Started by former Walmart founder Sam Walton in 1987, The Walton Family Foundation is now run by second and third-generation members; Rob, Alice and Lukas Walton. Between 2014 and 2018 the foundation has poured almost Sh108 billion into kindergarten to 12th-grade education.
The foundation has also spent Sh 48 billion on environmental initiatives with a huge chunk of it going to ocean and river conservation.
The foundation has given 1.3 per cent of its net worth.
# 8 Jim & Marilyn Simons (Sh179 billion donations)
The Simons foundation headed by the former math professor and his wife has dedicated their philanthropy work to STEM (Science, Technology, Engineering, and Mathematics research and education.
Even though Jim graduated from class to launching a quantitative hedge fund firm, Renaissance Technologies, he remains a huge supporter of math and science.
The couple's foundation has cashed out Sh179 billion (money worth to fund Kenya's agricultural and food sector for three years) in the past half-decade and they have given 7.6 per cent of their Net worth so far.
# 9 Hansjoerg Wyss (Sh168 billion to conservation)
The Swiss medical devices entrepreneur is a man determined to save the planet. In 2018, he pledged to spend Sh108 billion over a decade to accelerate conservation efforts, to protect 30 per cent of the earth's surface by 2030.
The Wyoming resident has helped protect 20 million acres of land in the American West and 5 million acres of land internationally through his Wyss Foundation, which works with local partners to buy land and prevent it from being developed.
Over the past half-decade, the foundation has donated Sh168 billion in its conservation efforts. Wyss has given 24.6 per cent of his current net worth to charity.
# 10 Pierre Omidyar (donated Sh29 billion)
The eBay founder through Omidyar Group has made major strides in funding causes such as entrepreneurship, human rights, food and energy, games and technology.
The foundation spread its wings and opened up other organizations that include: Omidyar Network, HopeLab, Humanity United, and Ulupono Initiative.
In 2018 Omidyar launched another philanthropic organization called Luminate that focuses on supporting issues like media freedom, digital rights and civic engagement.
In 2015, he donated Sh29 billion in eBay shares -10 per cent of his stock to charity.