Revenue tiff aside, let's put all counties to task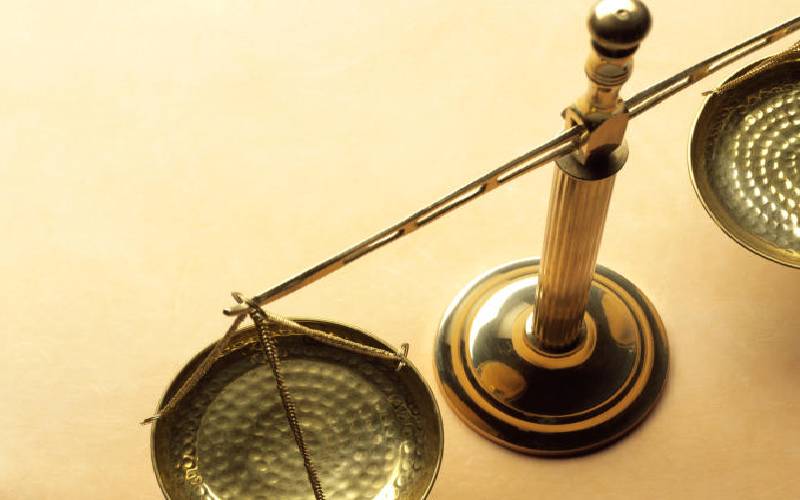 Many countries, towns and villages started as outposts, growing as they served the needs of those along trading routes. Nairobi, Naivasha, Nakuru and Eldoret following this trajectory, developed along the "lunatic line" from Mombasa to Kampala. Occasionally, a metropolis will emerge as a consequence of deliberate and visionary planning. Dubai is an examplar of this.
The contentions behind the new county revenue-sharing formula do not augur well for counties development. The debates around them have lent themselves to extraneous issues instead of capturing succinctly the allocation of resources in a manner that fosters the unique needs of each of the 47 counties.
Statements that describe some regions as "useless, bushes, deserts or unproductive" reveal a paucity of thought on the part of senators who propagate such sentiment. They do not grasp the fact that cities like Dubai arose from similar backgrounds.
Political patronage
Still, other statements seek to tie Senate's approval of the formula to the Uhuru-Raila "handshake" and by extension, the Building Bridges Initiative (BBI).
Touted as an approach by the two erstwhile political adversaries intended to bring lasting political peace, pegging the success of the BBI to the passage of the new formula smacks of political blackmail. It reveals a continued attempt to subjugate the will of senators which first began when several of them were removed from House leadership positions.
It is important to understand that revenue allocation to counties is a core outcome of devolution. Previously, development of the country followed the railway line from Mombasa to Kampala and left large swathes of the country were marginalised.
Few regions beyond the track owed their growth to political patronage depending on the caprice of those in power. Devolution has ensured that each region now has a chance to grow its economy regardless of who sits at the helm of the country.
Its importance cannot be gainsaid. Indeed, many counties have had their first strip of tarmac road as a result of this dispersion of power from the centre. Regardless of the formula that is eventually used, Kenyans ought to ask some hard questions. They need to find out why some counties have shown remarkable improvement over the past seven years while others have floundered in poverty.
They should ask why a county like Makueni now has a manufacturing sector and universal health cover for its inhabitants. They should interrogate why some counties are perpetually in the headlines without any improvement in service delivery to residents; why some regions have achieved notoriety by constant impeachment proceedings against county leaders instead of being beacons of devolution success.
The answers to these questions lie, not in the amounts allocated to each county, but in the quality of leadership. Indeed, no sum of money can make up for shortfalls in the financial acuity of those charged with managing county coffers. It is not by chance that the constitution provides for a university degree as a minimum for those aspiring for the office of governor.
Nor is it serendipitous that chapter six of the same constitution sets out the standard of integrity required of these public officers. Yet elected to such important offices are people who can hardly string a coherent sentence in the nation's official languages. Or have such glaring probity issues as to instantly disqualify them from any gubernatorial contest.
Little wonder then that Kiambu County has already impeached its governor and is now run by his former deputy. No surprises that Nairobi, in the constant thrall of loutish cartels is now run by a military figure in a convoluted arrangement that poses challenges to the sovereign will of residents.
Kirinyaga has barely emerged unscathed from an impeachment process while Kitui has gotten away by dint of the political acumen of the governor.
Fundamental to devolution is service delivery to residents of counties; how national resources are cascaded to the furthest reaches of the entire country. As senators resolve the current impasse on revenue allocation, eyes should shift to county managers and how they use these. Citizens must step up and hold governors accountable. It is no longer enough to cede all oversight of county affairs to rent-seeking MCAs.
Nor should residents passively wait for others to sanction errant public office. Tools like recall of governors are available and should be exercised when necessary. Obsession with revenue allocation formulae is just too much ado over the wrong things.
-The writer is a public policy analyst
Download the BBI Judgement by all seven Judges - Civil Appeal No. E291 of 2021