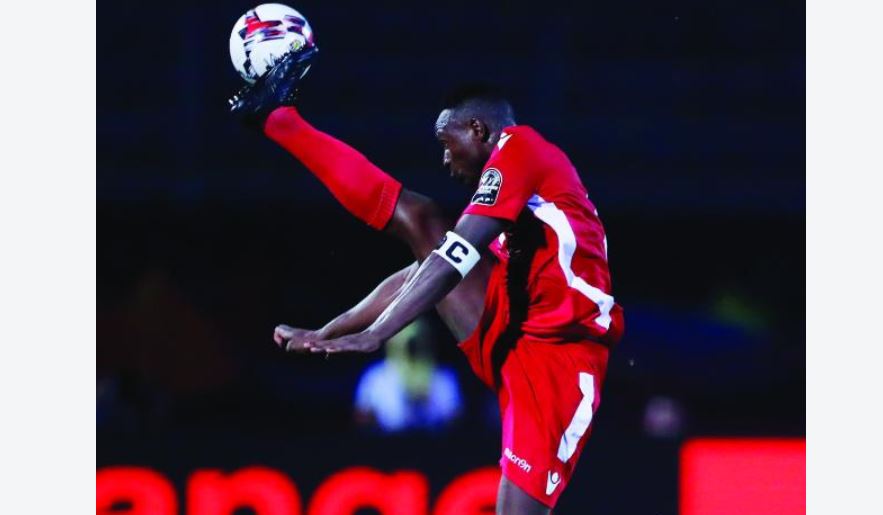 After months of planning and putting resources together, the wait is over as the Victor Wanyama Academy is finally off the ground.
And with it, the sleepy Ekisumo village in Nambale constituency, Busia County, is suddenly bustling with excitement as focus turns to the ancestral county of Harambee Stars and Montreal Impact midfielder.
When Standard Sports visited the construction site yesterday, the excitement was pulpable as the villagers expressed their delight at Wanyama's vision.
Concrete works academy sitting on the 22 acres of land was going on with the administration block, classrooms, accommodation rooms already taking shape.
The bushy land that has been lying idle for decades is now a beehive of activity as curious people from far and near pay a visit to have glimpse of what is going.
Read More
The Contractor, Burtik Builders Limited is racing against time to complete the project on or before December and subsequently launched same month.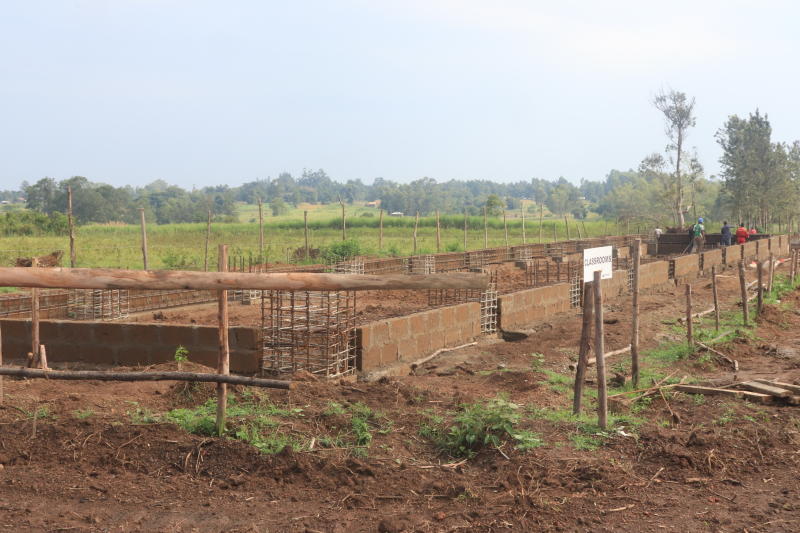 Locals who spoke to The Standard hoped Wanyama will grace the occasion so that they can see him in person as they only watch him play over the television.
According to the villagers, the academy will change forever the fortunes of youth in the area.
Mathew Ogwelo, one of the villagers involved in the construction, the Victor Wanyama Academy is God-sent.
"This is something we never expected to happen in our village, we are very happy and I know many talents we have in Busia will be unearthed," he said. "The construction work will earn many youths something and this is just but the beginning, I believe."
His colleague Ibrahim Okolla agrees that many talents are rotting in villages due to lack of a suitable platform that can enable them explore their ability.
"It is interesting that the land was bushy and full of trees, no one imagined such a big project can be put upon it," said Okolla.
"I know we are going to benefit immensely with some developments that will come in Ekisumo village," he added.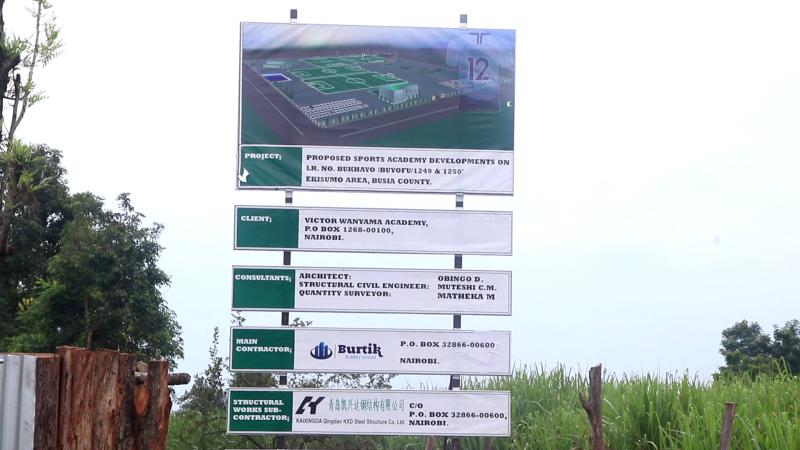 Many youths that idled in the village due to joblessness have been engaged in the construction.
The academy site is situated barely 500 meters from Busia-Mumias highway, some 35 kilometres from Busia town and at least 20 kilometers from Mumias town in Kakamega County.
According to Maurice Ndalila, who is the Site Engineer, four playgrounds measuring 64 metre by 100 metres are going to be constructed with the main one with artificial turf having capacity to accommodate 10,000 fans seated comfortably on their chairs. The academy will have the main administration block, classrooms, accommodations rooms for students and coaches, fitness centre, eatery and swimming pool.
"It is going to be a unique pitch that will be able to host even international matches because of its high-class status," Ndalila said.
"We are supposed to complete the project on or before December because commissioning is slated for December. Upto now we are happy work is going on as per our expectation," said Ndalila.
Wanyama, who has since left English Premier League side Tottenham Hotspur for Canada's Montreal Impact is yet to visit the site, but his family members are said to be keeping him abreast of what is going on through videos and photos.
Upon completion of the academy, Nambale will have two football academies — the Edwin Muyoti being the other.
Busia County boasts three clubs participating in Division Two. They are; Mayenje Santos, Busia Olympics and Lake View from Samia.
Bwamani Vipers was relegated for failing to honour two matches and now Mayenje Santos has been promoted.
The County does not have an arena able to host a Kenya Premier League match with Busia Stadium currently undergoing some renovation after the main stand was destroyed by a storm last year.