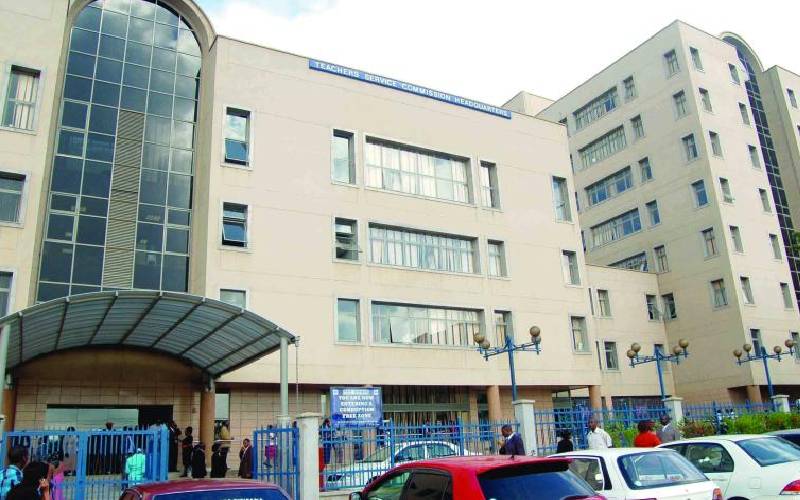 President Uhuru Kenyatta is a friend of teachers. For many years, the President has stood with teachers and done a lot to improve their welfare. He was heavily involved in the 2017–2021 Collective Bargaining Agreement (CBA), negotiated and signed between the Kenya National Union of Teachers (Knut) and the Teachers Service Commission (TSC), a major milestone towards attainment of functional labour relations, and lasting industrial peace which guarantees decent pay for teachers. The CBA was finally signed in Naivasha on October 25, 2016, marking a new dawn that would facilitate structured and constructive future dialogues between the union and TSC.
SEE ALSO: Threats, blackmail claims in fight over cash-sharing
Knut invested heavily in human resource and legal experts to achieve this all-inclusive and holistic bargain. After we inked the deal, Kenya Union of Post-Primary Education Teachers availed themselves on August 26, 2016 to sign a photocopy of the product of our intensive and exhaustive negotiations. We signed a CBA covering all cadres of teachers under employment of TSC with exclusion of none. The road to the signing of the CBA was long and winding. It took us years to achieve the desired results. But interestingly President Uhuru Kenyatta, whom we sincerely thank as a union, was with us every step of the way. Let me explain. While serving as the Minister for Finance in 2009, Mr Kenyatta brokered a truce between Knut and the TSC and ended teachers' strike action with emphasis on resolving industrial disputes in future through a CBA. In 2011, while still the Finance minister, he directly intervened to end yet another teachers' strike by converting 18,060 tutors on contract to permanent and pensionable terms and instantly ordered the recruitment of an additional 5,000 teachers. Uhuru, who had envisaged that with the signing of the CBA, parties would work harmoniously in negotiating the terms and conditions of service for teachers to improve teaching standards, ensured that there was annual recruitment of teachers on permanent and pensionable terms. This trend has continued to date. The number of teachers under TSC has since increased from 235,000 to the current 317,000.
SEE ALSO: Community learning headache for TSC, Ministry
In 2012 as the Deputy Prime Minister, Mr Kenyatta brokered a deal between Knut and TSC, and ensured that teachers' salaries were harmonised with those of the civil servants, ending the 21-day nationwide strike, with emphasis that there should be a structured time-bound CBA which is fully funded by the State through TSC. The industrial actions of 2013 and 2015 whose agenda was to have the delayed CBA implemented, again invited the intervention of the president to actualise the first-ever bargaining agreement in the teaching service, and in the entire mainstream public service. A lot of work, through his direct intervention, went into developing a CBA after the 36-day nationwide industrial unrest in 2015. Salaries and Remuneration Commission was instrumental in developing and operationalising the beacons for negotiations, particularly the job evaluation for teachers which resulted in enhanced pay for them. The job evaluation pointed out that teachers serving as administrators had all along been underpaid for duties and responsibilities they undertake. The 2017–2021 CBA attracted a Sh54 billion allocation to the teachers. With no iota of doubt, the amount is the highest ever arrived at in teachers' salary negotiations. The president ensured the agreement was fast-tracked so that it could be signed. Thereafter, while presiding over the 60th Annual Delegates Conference of Knut on December 14, 2016 at Moi International Sports Centre Kasarani, Uhuru directed the reduction of period for payment of teachers' salary increment from four to two years which has been fully honoured.
SEE ALSO: 2022: Every man for himself
He further proposed that all staff rooms be made decent – convenient and friendly to teachers so that they can work in an attractive and conducive environment. Sadly, in spite of these milestones and the good gesture demonstrated by the Head of State, implementation of the CBA has come with a myriad challenges, some which threaten to undermine efforts that have been made over the years to develop a lasting foundation of industrial peace in the teaching service. Contentious human resource issues have ended up in the Employment and Labour Relations Court, which should not have been the case. These matters can be efficiently and harmoniously handled by an effective Human Resource Department within the existing laws, strict terms and provisions of the CBA and the Code of Regulations for Teachers which is an integral part of the CBA. Running two parallel payrolls in the teaching service is not only illegal, it contravenes ILO conventions, treaties and protocols. The Commission's two payrolls also violate the very CBA that has been worked on for many years. Over 130,000 teachers were excluded in the Third Phase of the CBA. The president's intervention in the development of the CBA was meant to ensure every teacher in the public service benefits. However, in the process of implementation of the agreement, TSC has employed a brutal approach of arm-twisting the union by maiming the membership register, hence crippling the operations of Knut for the last one year. The union did not receive its dues in July, August and December 2019. This is not what the CBA intended to achieve. The aim was industrial peace and strong institutions that would promote the quality of teaching. As the last phase of the CBA comes to a close, we call upon TSC not to spoil the party of a product of many years of negotiations and hard work. The Commission should move with speed and allow the HR department to take full charge of the final implementation of the CBA and address all contentious issues surrounding the CBA, and pay every teacher their rightful entitlement in the agreement. The CBA is not negotiated for union members in the face of the law, but for all teachers registered and employed by the Commission. Knut submits that the implementation of the final phase of the CBA, which starts from July 1, 2020, should end all acrimony touching on the contentious issues of the implementation and herald the next chapter of negotiating a new agreement. It is our responsibility and duty to support the efforts of the president in his quest to leave a legacy in education which future generations will build on to make Kenya a pace-setter and role model in the region. That legacy is industrial peace and quality teaching via well negotiated CBAs that result in a well-motivated and supported teaching force ready to deliver Quality Public Education. - Mr Sossion is the Knut Secretary General