Four murders, a chilling note and suspect mother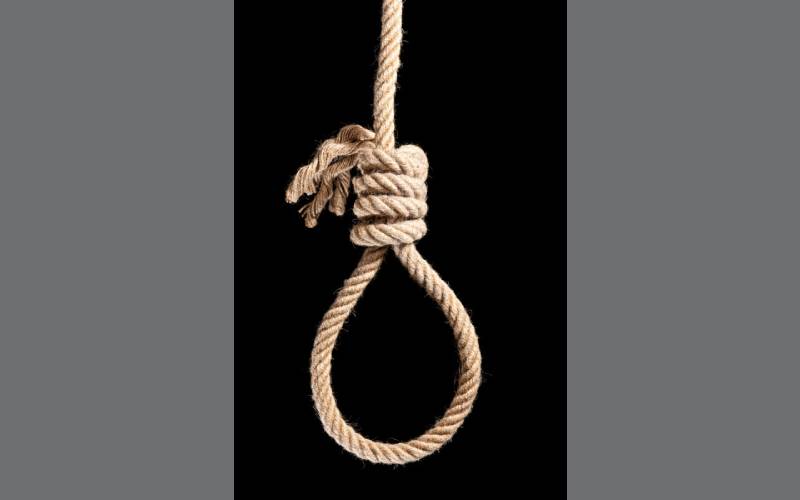 Four children killed on Saturday in Naivasha were strangled one by one.
According to police investigations, the children aged between eight and two were lured into their bedroom where they were killed and their bodies laid on their beds.
Their 42-year-old mother has since been arrested and is assisting the police with investigations.
Police identified bodies of the murdered minors as Melody Warigia (8), Willy Macharia (6), Samantha Njeri (4) and Whitney Nyambura (2). Warigia and Macharia are students at Milimani primary school.
Tears flowed freely on Saturday as neighbours and residents tried to come to terms with the shocking incident near Naivasha High School. According to police reports, the suspect had three children from her first marriage but fell out with her husband who left them behind.
She would marry again in Naivasha where she bore the four children killed on Saturday and had been working with an NGO in educating youth on emerging job opportunities.
"The woman left behind a note in which she called on the first born from the first marriage to take care of the other two siblings and apologised for her actions," said a source.
Naivasha OCPD Samuel Waweru said they have a note believed to have been written by the woman to her eldest son from the first marriage.
In the note dated June 26, the author of the letter says she trusts and believes that he -- the first born son -- will be responsible to take care of his siblings. She begs him not to panic for what she was about to confess.
In the letter, the author states her wish to have a stable job, saying she would not have killed her four children and that her action was aimed at cutting off the generation link.
Warns her son
"If only I had a stable job, I would not have killed your siblings. I have murdered my four kids to cut off the generation link from their family. It's hard to bring up a child all knowing what hard life awaits them. I love them so so much not to see them suffer," read part of the two-page letter.
The author asks her son to take care of the others despite their difference in character.
"Learn to tolerate one another," the author urges.
The author also wishes that the two sons finish their education and urges Alex to be prayerful as God will be guiding him though life.
"As for me, I wish to spend the rest of my life in prison for my evil deeds," reads the letter.
The letter goes further to warn the son not to enter into any dealings with a man she named as her former boyfriend, terming him as evil. She claims that although she loved the man, she came to realise that all that he owned belonged to another 'old woman'.
The letter warns the son that his father is alive and notes down the man's contacts and location.
From the note, the author says they had not paid May and June rent nor water and electricity bills. It also asks her son to enquire from two people named in the letter where to bury the children killed.
The letter asks the son to keep the author's clothes safe and especially the ones bought recently, adding that nobody should wear them. "I will turn myself to the police for murder charges. Jail is now my new home, I love you, God willing we will meet again," it reads.
The letter quotes a verse in the Bible, John 14:1, "Let your heart not be troubled for the Lord God is with you."
The letter quotes the Lord's prayer in conclusion.
According to the suspect's brother, her sister worked with an NGO in Naivasha and was laid off two months ago due to the Covid-19 pandemic. This left her depressed and she could not afford to feed her children. Kimani said the murder caught them by surprise.
"We knew something was amiss due to some comments she had posted on the family WhatsApp group and on coming to enquire, we found that she had killed the four children," he said.
He added that his sister further urged them to pray for her children and that she was sorry for what she did.
Andrew Opiyo, a neighbour, said they had seen the children playing the previous day but got concerned on Saturday after their house remained closed.
"The minors were jovial and we are trying to come to terms with their deaths and what could have driven her to commit such an act," he said.
Relatives say the suspect, who is expected in court today to face murder charges, could be mentally unstable. "We have a sad story where a woman has killed her four children and we have opened an inquest while the bodies have been taken to the mortuary," said the brother.