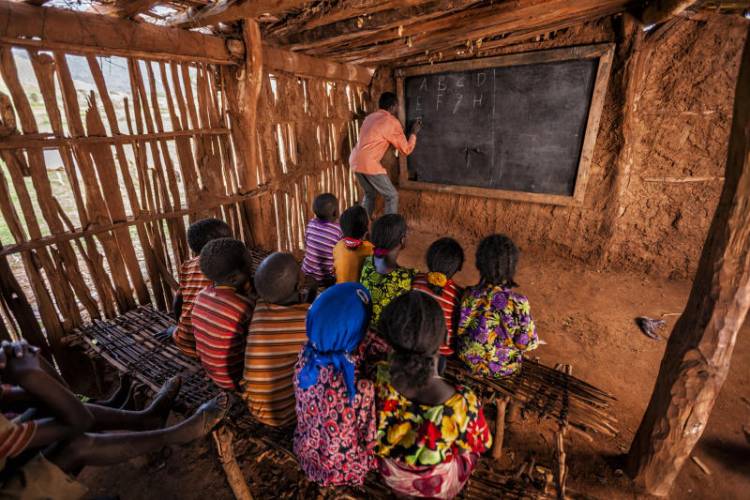 Thousands of teachers and support staff have gone without salaries for two months as the Covid-19 pandemic plunges institutions into a financial crisis. The 31,000 primary and secondary schools have at least 72,000 teachers recruited by Boards of Management (BoMs) besides thousands of non-teaching staff. And some schools are in bad shape with over-grown lawns and dilapidated structures due to low maintenance after heavy rains pounded parts of the country over the past few weeks. It is now emerging that the critical support staff such as guards and groundsmen who maintain the lawns may wait longer for their monthly wages as schools go broke.
SEE ALSO: Owalo cushions Kenya Morans and Lionesses
"The impact is real and subordinate staff are the main casualty in non payment of dues. Our annual budget in terms of meeting supply costs and paying non-teaching workers has adversely affected our school," said a principal in North Rift region.
Prepare budgets
Interviews with managers of boarding and day schools painted a grim picture of what awaits thousands of staff across 8,000 secondary schools and about 23,000 primary institutions. Most principals said public schools prepare budgets for a whole year to pay suppliers at the beginning of every term. Subordinate staff are also paid through the operation account, which they say the government is yet to release funds for second term capitation.
SEE ALSO: Afghan assembly approves release of 400 'hard-core' Taliban prisoners
Yet even with the closure of schools, some staff such as guards and grounds men are expected to work normally. "Remittance of statutory funds to NSSF and NHIF have even been interrupted for subordinate staff on permanent terms. We also need funds for clearance of electricity bills, maintenance of structures and payment for night guards who protect millions worth of school property," said another principal. Kenya Secondary School Heads Association (Kessha) national chairman Kahi Indimuli yesterday admitted that a serious financial challenge has hit public schools. "It is true we have a big challenge and we are trying to address it with relevant offices," said Mr Indimuli. He said a meeting is scheduled with Education Principal Secretary Belio Kipsang to address the issue. The Kenya Union of Post Primary Education Teachers (Kuppet) Secretary General Akello Misori asked the ministry to find innovative ways of addressing the matter.
SEE ALSO: Closing schools indefinitely is a blind way of fighting virus
"The ministry needs to engage school managers to mitigate crisis faced by staff who remain critical even under Covid-19," said Mr Misori. Kuppet Executive Secretary Nandi branch Paul Rotich said apart from teaching, there are other school activities going on and the State should not delay in releasing funds for recurrent expenses. The union official also expressed fears that some teachers employed by boards across the country may not have been paid because of the notion that they did not teach. This has been the case as teachers on government payroll continue to receive their full salaries despite closure of schools. Kuppet Executive Secretary in Elgeyo Marakwet County, John Chesergon, said they have received reports that some schools no longer pay board teachers since government has not released funds. Indimuli said that on average, each secondary school has at least five board teachers earning an average of Sh20,000 per month. This means that schools spend at least Sh100,000 on the board teachers salaries. The figure goes up depending on the number of teachers hired by the school. "Every month, schools part with more than Sh3 million for salaries of teachers employed by the institutions across the country," said Indimuli. He explained that talks are underway to request the ministry to allow schools to spend Sh5,000 allocated per child towards maintenance and improvement vote head. "We, however, have schools that have running projects and have already committed this vote head. Challenge is how do we cater for staff in those schools," said Indimuli. This idea was mooted, as it emerged that the government had released all first term capitation to schools, which constitutes 50 per cent of total amount. It may be a long wait before release of the second term capitation, which is often 30 per cent of the total amount given following closure of schools.
Seek alternative jobs
Principals of day schools said subordinate staff and board-hired teachers have not been paid their April and May dues and expressed fears that they may lose them if they decide to seek alternative jobs. Heads of schools yesterday said that with the absence of students the lawns are unkempt while buildings are in bad shape following the rainy season. "Despite being day schools, our institutions are turning bushy due to lack of repairs, maintenance and improvement funds." What is depressing, however, is that some schools have sent their subordinate staff on unpaid leave after the outbreak of Covid-19. "Staff including cooks, grounds men and office staff may be sent on leave but night guards cannot be asked to leave the institutions without security. They also need to be duly paid since they also have families," the principal said. And Teachers Service Commission said that it's more that 300,000 teachers are overstretched with huge workload occasioned by 100 per cent transition. President Uhuru Kenyatta last week announced that least 10,000 teachers will be hired under a new stimulus package to mitigate coronavirus effects on education. The additional teachers to be hired will now bring the total employed this year to 15,000 as the TSC already received Sh3.2 billion to recruit 5,000 on permanent and pensionable terms and 10,000 teacher interns. Overall, to ease the workload, TSC had projected to spend Sh4.8 million to employ 40,000 teacher interns. The commission also requested Sh15.4 billion to hire another 25,000 teachers.