It's time to look at ourselves in the mirror, Twaha says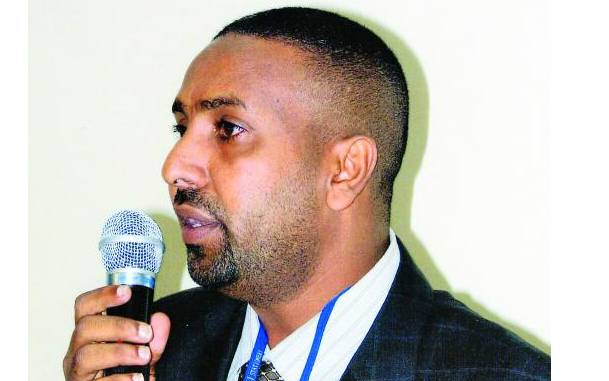 The football family needs to look at itself in the mirror and ask the hard questions as to why issues of governance have ended up attracting criminal investigators, former Football Kenya Federation vice-president Twaha Mbarak has said.
Citing also stalled FKF elections, twice nullified by the Sports Disputes Tribunal, Twaha said the problem is self-inflicted because individuals in the football family have pursued selfish interests instead of the common good.
"We need to look at ourselves in the mirror, ask ourselves what if we did the right thing; grow the game. In the end, football will give us back the fruits the game has given to other countries," Twaha said yesterday.
"We missed the opportunity in 2004, 2011 and 2016 to put in place fundamental structures of governance, which is now being reflected in 2020," Twaha lamented.
"Every time we have gone into elections we talk big about the need for change yet if you look at the previous office, most, if not all those people were in the office across the past regimes.
"From the administration of Maina Kariuki through to Nick Mwendwa, our football matters have ended up being police cases.
"Football is not supposed to be like that. If we treat football well, nurture it and be considerate to the players' everyone will, in the end, go home with something and happy," Twaha said.
The former Black Panther midfielder and now a member of Bandari FC Board of Trustees said a casual look at all those in the outgoing office served under Sam Nyamweya's regime, some in the Mohamed Hatimy period and others date as far back as Maina Kariuki's era.
Take a quick survey and help us improve our website!
Take a survey
"Yet, today they are now pointing fingers at other people and not looking inwardly. Some of them were signatories to FKF accounts, other National Executive Committee members. Today, FKF elections are in limbo because of their manoeuvring and you wonder, if they had done that well why would anyone want to manipulate the electoral process just to remain office. Their good work should have seen them through and not by manipulating the process."
Speaking about the ever-growing list of FKF presidential aspirants, Twaha said: "The SDT ruling on March 17 confirms what we have said all along that the process was designed to lock out qualified people and former players from getting into the game."
Over 50 clubs and interested individuals enjoined themselves in a petition FKF lodged at the Sports Tribunal seeking to have Sports Registrar compelled to accept returns of the poll they had intended for March 14 and March 27.
Following the hearing on February 25, the SDT ruled on March 17 that the intended elections could not proceed because an offending eligibility clause that would have rendered the exercise a coronation and not a democratic election.