The cow that sparked Narok's deadly clashes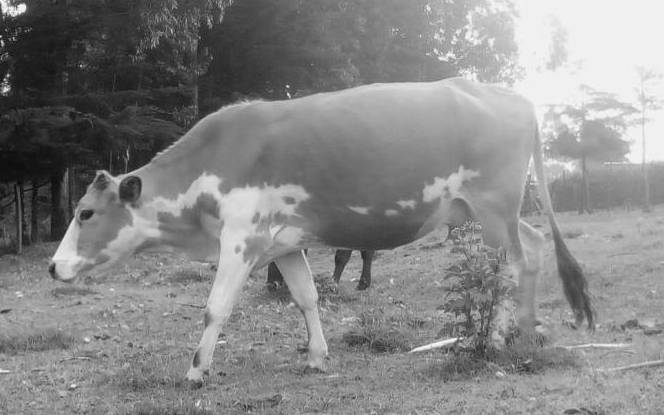 Never has so much blood been shed for so less. Eight people are dead, 15 will be scarred for life.
Narok South has not known peace for days and scores of people are sleeping out in the cold, their homes either razed to the ground or no longer safe.
All this grief is because of a cow.
A cow.
It would have been perfectly understandable if this was happening in India, where there are strict laws surrounding cattle because of the bovines sacred in Hinduism. In his campaign for prime minister in 2014, Narendra Modi emphasised the need to protect India's cows.
Some Indian States opened cow shelters and ordered police to crack down on anyone who mistreated a cow.
This triggered a series of violent incidents targeting anyone suspected of harbouring, consuming, or even transporting cattle. Several people were killed.
Six years later, this violence is being replicated some 5,013 kilometres away from India.
It all started last Saturday morning when Mzee Philip Patum in his 50s woke up in his home at Olooruasi village, Narok South, strolled his cattle shed and found his favourite cow missing.
Patum then raised the alarm, attracting his fellow villagers, and announced that his cow had been stolen.
Police now say the alarm and the missing cow triggered a series of deadly events that left a trail of death, pain and destruction. Suddenly, a cow became the epicentre deadly ethnic violence that saw erstwhile good neighbours rise against each other.
The Standard visited the area to unravel the mystery of the cow that triggered an explosion of violence between the two communities, brutally bringing into the open deep-seated suspicion and mistrust that started back in 2018.
According to police, Patun's village mates immediately mobilised to search for the missing cow. The violence that ensued began at Olooruasi village, before spreading to neighbouring villages of Ololoipang'i and Kaplulekule.
Arrow and spears flew; skulls were cracked using clubs. There were also reports of gunshots.
The violence caught security officials in the area by surprise. For days, they scratched their heads and burnt midnight oil to find the trigger, as accusations and counter-accusations flew left and right.
In the heat of the investigations, everyone was a suspect, except a cow.
Not for long. Following a tip off from members of the public, police traced the violence to Patum's cow. The herder and his neighbour were then arrested and taken to Ololung'a Police Station.
The cow escaped arrest-but not for long.
Police suspected that Patum's cow was never stolen. According to area Deputy Commissioner Felix Kisalu, information on the ground suggested that the man's wife and son had connived to hide the cow with their neighbour, who just happened to be a Maasai.
Mother and son feared that Patum was planning to sell it.
According to Kisalu, mother and son went into hiding immediately they realised that the cow they thought they hid so well that Patum thought it stolen had started an ethnic clash and that the head of the family had been arrested.
"When we arrested the owner of the cow and a neighbour, the rest of the family did not show up, raising our suspicion," said Kisalu.
Residents who are privy to the incident intimated that the missing cow infuriated members the Kipsigis community convinced that 'their cow had been stolen.' They then armed themselves and invaded neighboring Maasai villages, who demanding for 'their cow.'
The result was mayhem and death.
The mystery cow seemed to have unearthed a cache of arms in the region. Rift Valley Regional Coordinator George Natembeya who flew all the way from Nakuru to Narok blamed the violence on a resurgence of illegal firearms in the area.
Mr Natembeya, who spoke at Ololoipang'i area, seemed to suggest that this particular cow was plotting something more sinister, and bloodier.
"From our intelligence, we have come to learn that one of the two communities had started getting guns which is very dangerous. We, therefore, ask those with those illegal weapons to surrender them immediately or we come for them," warned Natembeya.
Natembeya said the majority of those killed in the clashes triggered by the cow succumbed to gunshot wounds.
Politicians have also been roped in for forging helping the cow to cause mayhem. According to Natembeya, police are investigating some politicians in the area who they suspect of funding the skirmishes.
But those in the know say that bad blood between the two communities did not begin with the cow-at least, not this particular cow. They say it started in September 2018 when a Maasai herder was killed at Nkoben area and his goats stolen.
What followed was a retaliation attack that left eight people dead. The violence did not end-it only went underground, and the suspicion between the two communities has been simmering since then.
The cow simply tipped the scales.
Its owner, Patum, was arraigned at a Narok Law Court where the police sought more time to investigate the matter before preferring charges. The court declined and released the two citing lack of solid charges.
As for whether the cow has come lowing back home, no one seems certain. Even the county security committee led by County Commissioner Samuel Kimiti feigned ignorance over the same.
"I would also like to see this cow that has caused this bloody conflict. Which kind of cow is this?" he said in a recent security briefing.
But by yesterday evening, reports indicated that the cow has indeed returned to Patum's kraal, unaware of the pain and destruction it she triggered.