Pandemic exposes inequalities in learning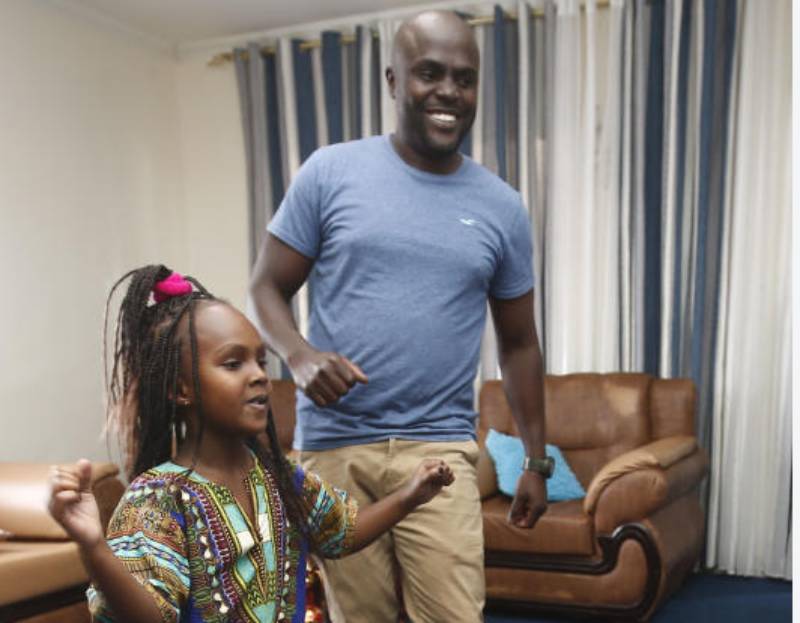 Cabinet Secretary George Magoha has said national examinations might not be postponed this year, even as glaring inequalities emerged in the education system amid the coronavirus pandemic.
While private and international schools have been swift to embrace technology to teach, learners in public schools are still lagging behind.
In some homes, smartphones, which are a basic requirement for online lessons, are not available.
Uncertain start
And in the face of an uncertain start to the second school term next month, Prof Magoha has said the ministry is weighing options that could be implemented if the health crisis takes a further toll on education.
Amid the confusion, teachers' unions have differed on whether national examinations should be rescheduled.
The Kenya Union of Post Primary Education Teachers (Kuppet) maintains that the level of anxiety in the school system does not allow for exams to be carried out on schedule.
The Kenya National Union of Teachers (Knut), however, argues that it is too early to discuss national examinations, insisting that the focus should be on fighting the pandemic.
Take a quick survey and help us improve our website!
Take a survey
Teachers who spoke to The Standard described the preparation of candidates for national exams as chaotic and traumatising to learners, who are also demoralised.
Peter Kimani's son is set to sit his Kenya Certificate of Primary Education (KCPE) exams this year and has been exposed to a computer. Mr Kimani, however, expressed his concern for millions of other candidates who have no access to a computer or mobile phone.
"Some children are suffering. Their parents are illiterate and cannot guide them in preparing for the examinations. There are teachers, too, who are not technologically literate. The coronavirus has exposed the country's inequalities and unpreparedness," said Kimani, a journalist and scholar.
He added that even in instances where teachers are tutoring candidates online, they did not understand the basics as they had just copied and pasted the normal timetable and content they used in normal classrooms, and were now sending this to pupils.
"It's chaotic. In my case, they are using more than one platform. The class lessons are back to back and there is no provision for transition from the Zoom platform to Google learning," said Kimani.
He said there have been instances when the teacher is late for a lesson, leaving candidates stranded online.
"It is during instances like those that parents must be on guard, micromanaging what the learners do online for they could be easily distracted by games," said Kimani.
The government is providing free lessons all learners, accessed through radio, Edu-Channel Television, EduTV, YouTube and Kenya Cloud.
With schools officially closed, Kenya Institute of Curriculum Development Acting CEO Joel Mabonga said soft education programmes are being run on these platforms to replace the rigorous class lessons.
These include past music festivals clips, field games, track events, science conferences, competitive quizzes and debates.
Dr Mabonga said the lessons' timetable is being revised to accommodate all children when schools are expected to officially open in May.
According to the 2020 school calendar, second term was scheduled to start on May 4 and to last 14 weeks. The closing date was planned for August 7.
Hacked lessons
A number of challenges have been identified with homeschooling, with some parents complaining about an inability to access the Internet.
With varied syllabus implementation in schools, some students play catch-up during some of the lessons being broadcast.
Parents, however, complained that the broadcasts start new lessons even before children could comprehend the last ones.
It further emerged that some of the platforms used for home schooling posed security challenges, with cases of lessons held on Zoom being hijacked by hackers who stream illicit content to the embarrassment of parents and learners.
"This crisis has provoked the reassessment of accountability and transparency of our system," said Kimani.
Another parent, Selina Koiben from Ortum in West Pokot County, said she has encountered one challenge after another shepherding three Form Four candidates.
"I am now at my wits' end. Two of my children are set to sit KCSE at Ortum Boys High and Propoi Girls' Secondary School. A third one is to sit the exam at Ortum Mixed. I have no computer and I cannot afford to have three phones for all of them," Ms Koiben said.