Sonko hits out at State team taking over city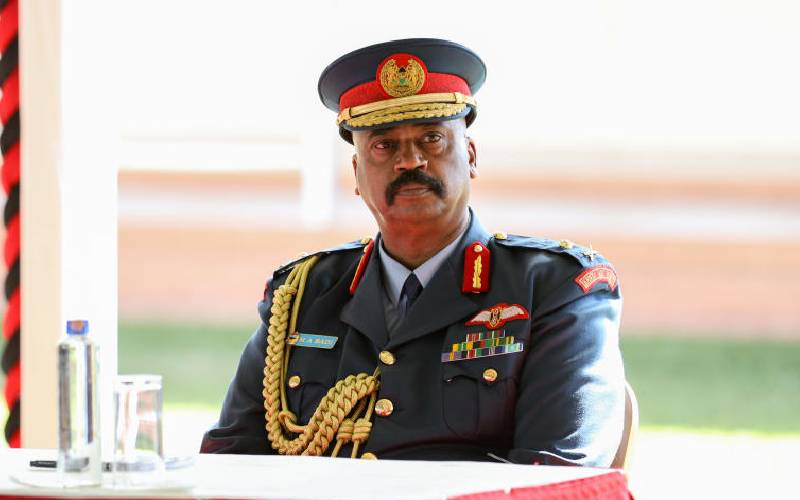 Nairobi Governor Mike Sonko has taken on the team that was set up to take over core city functions from his administration.
He has accused the team, operating under the aegis of the Nairobi Metropolitan Services (NMS), of allegedly trying to hijack functions that were not transferred to the national government.
Mr Sonko said in a statement yesterday that "overzealous individuals" within the national government were out to frustrate the Deed of Transfer by taking over functions that were to remain with the county government.
He claimed that anarchy was brewing at City Hall as a result of the alleged blatant abuse of procedures laid out in the takeover deal that was signed at State House.
The looming battle for functions between Sonko and NMS Director General Mohamed Badi was exposed after the governor cancelled a meeting of county employees that was reportedly called by the new team to issue them with redeployment letters.
Public gatherings
Sonko accused the Public Service Commission (PSC) and NMS of calling the more than 6,000 City Hall workers to a meeting despite President Uhuru Kenyatta banning public gatherings in an effort to contain Covid-19 infections.
"It is the height of impunity when NMS, through PSC, summons workers of the Nairobi City County Government on Monday and Tuesday next week (this week) to collect the alleged letters of redeployment," said Sonko.
He said such a gathering posed a great risk to the employees' health.
PSC Chairman Stephen Kirogo yesterday, however, distanced the commission from the meeting. He said PSC's role ended when it seconded county employees to NMS.
"I am not aware of any meeting that PSC is involved in. Our role was to second the staff to their new employer," said Mr Kirogi. "The next process was issuance of letters of redeployment by their new employer. PSC has no role in the issuance of the letters. Our role ceased at the moment we seconded them."
Efforts to reach Mr Badi for comment were unsuccessful as he did not pick our calls or respond to text message inquiries on what informed the decision to convene a meeting. Sonko said the new team and PSC have no powers over employees of the county, saying this is a responsibility that remains with the Nairobi County Public Service Commission.
He accused Badi's team of trying to run the county single-handedly without involving his county government.
"Clearly, there are few overzealous individuals within the national government who have been suppressed with excitement, and have chosen to break all laws and provisions of the Deed of Transfer," Sonko said.
Illegal summons
He claimed county employees were being intimidated by individuals in the national government, especially by being illegally summoned.
"All manner of individuals from the national government have continued to summon workers and issue them with directives through telephone calls, SMSes, WhatsApp messages and other unorthodox communication channels that are outside standard government procedure," said Sonko.
He has now directed county employees to ignore threats allegedly issued by the PSC on behalf of NMS, adding that the county will not be governed through intimidation.