The department of public health wants more than 700 shallow wells in one of the largest informal settlements in Naivasha closed down.
The department says the wells, located in the sprawling Kihoto estate, which borders Lake Naivasha, are the main source of water-borne diseases in the area.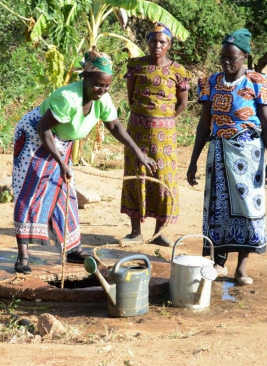 This came as details emerged that, of the 34 cholera cases reported in the lakeside town, 24 were from the estate that is home to tens of flower farm workers.
Read More
A study done on the estate a month ago revealed water from the wells contained high levels of human waste.
The study attributed the high levels of human waste in the water to the construction of the wells near latrines around the estate.
Naivasha Sub-county Medical Officer of Health Oren Ombiro expressed concern over the high number of unregulated wells.
Speaking in his office on Thursday, Dr Ombiro said the shallow wells could have been one of the major causes of a cholera outbreak that hit the estate a couple of weeks ago.
"We are advocating for the closure of all these shallow wells," he said.