Melting pot of musical, dancing cultures at the Kenya Music Festival
The 89th edition of the Kenya Music Festival yesterday took a break from Kenyan territory and rolled the audience down memory lane to the cultural dances from Scotland and the Italian Ballet.
The Citam Amphitheatre was awash with action as music went into playback mode and footwork co-ordinated with movement of the rest of the body took centre stage.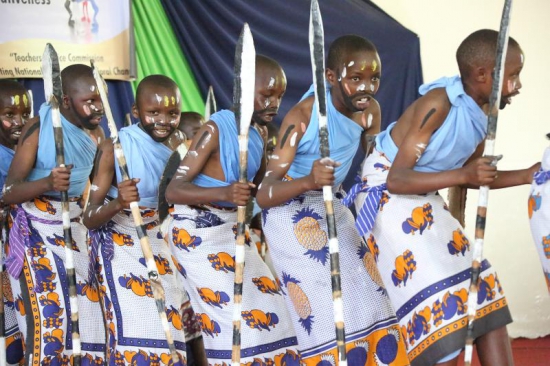 It was apparent that the Scotts, who brought with them the Bible at the start of the last century, enjoyed their musical dancing in twos; male and female.
The girls wore flowing dresses with extensions that made them look like the medieval princesses while the men wore skirts!
As hunters and unfailing bread winners of the family, the men had bags made of fox skin with heads tucked in the front area.
Hosts Citam gave something special in the form of an Italian ballet, which the adjudicators termed as refreshing and well-rendered.
At the end, Rabuor Primary School from Kisumu's Kajulu area took the gold trophy after defeating stiff competition by namesake St Luke's Rabuor Primary.
"I am so touched by the performances this evening because my father is Scott," said William McTough who was in hand to give the winning trophy and certificates for the first three teams.
Safeguard rights
At Lions High, the audience was treated to comprehensive education on social life, with environmental management and family responsibility taking the lead.
Under the category of English Choral verse for primary schools, special composition with the theme 'Waste Management', the schools enlisted the various human activities which have compromised the environment hence leading to diseases and complications in human life.
Most of the pieces had messages on proper waste disposal, caring for trees and water sources, sensitisation on environment protection, and respect for environmental laws.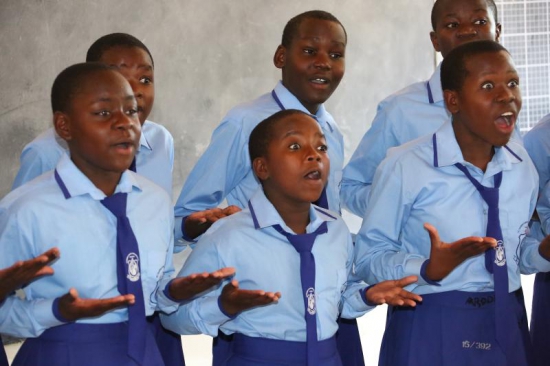 Moses Mudavadi Girls' Primary scooped the best performance award with their piece titled Our Duty, which appreciated shelter, food and other human rights, but also challenged the public to have their duties right in order to safeguard their rights.
The school however got tough competition from 16 other schools, with Rapogi Girls and Kibra Girls Primary schools coming in second and third respectively.
In their piece, 'Checkmate', Kibra personified the environment and presented a letter, dubbed My last composition, to the public reminding them of the simple mistakes which lead to environment degradation.
Other schools in the category included Nyali Hills, Carol Academy, Kikuyu Township, Kakamega Primary and Aga Khan Primary schools.
In another category, English choral verse for primary schools, Rapogi Girls Primary emerged top with the poem Palaver on Stones by Samuel Kimaru.
Rapogi was followed by All Saints Kobulonik from Nakuru and Hospital Hill Academy from Metropolitan in the second and third positions.