Don't get lost in weight loss 'magic pills'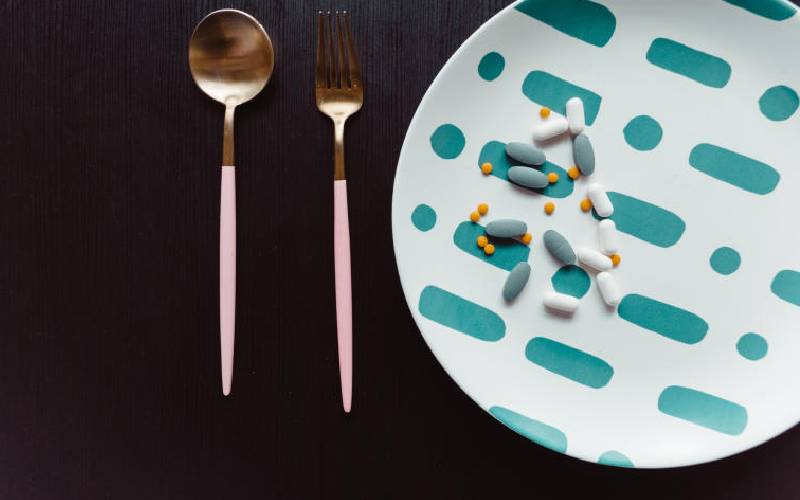 Weight is a touchy subject, especially when it comes to women. With insanely high beauty standards, the pressure is becoming unbearable.
Diet culture is everywhere you turn. Whether it is from a social media influencer bragging about liposuction or scrolling through Instagram or you are listening to a podcast, somehow, a weight-loss ad will pop up.
And let us not act like we do not know about those celebrities and pages that sell so-called weight loss pills and supplements.
Of the many that are marketed, one stands out. A supplement that comes in a pill form containing a water-soluble fibre as the active ingredient.
It reportedly works by absorbing water, leading to stomach expansion, which in turn keeps you full and thus aiding in weight loss.
All is not rosy, however. It can interfere with some medications and in some cases, nausea, diarrhoea, stomach aches and other side effects have been reported.
And like any other supplement, you must consult your doctor first. But things on the ground are different. Women are rushing to buy these expensive pills and supplements without doing their due diligence, only to later suffer in silence.
Despite the grandiose marketing claims, most of these supplements are dangerous, ineffective and can become addictive.
Rarely, if ever, will your doctor or dietician recommend this method for weight loss. What they will tell you is this, small lifestyle changes are far more effective and sustainable. Never will there be a time when medication replaces food or active habits.
If you really want to shed extra kilos the safe way, you must eat mindfully. Eat only when you are hungry, eat more nutrient-dense foods and drink more water. If you do not like the taste of plain water, infuse it with your favourite fruit to alter the taste slightly.
Aim to incorporate more movement, even if it is taking a walk every evening. To encourage you to keep fit, do an activity you enjoy - otherwise working out will feel like a chore and you will detest it.
There is no one exercise everyone must be doing. Just as there is no one diet we should all be following because we are all different.
Find a movement you love and stick to the programme.
When shaking off past is tough
The past can sometimes be overwhelming and hard to bury, for some celebrities, the call of fame is so strong that walking away from the spotlight after showbiz success is not an option.