Harold looking for someone to bark on command
SUNDAY MAGAZINE
By Peter Theuri | Jan 16th 2022 | 3 min read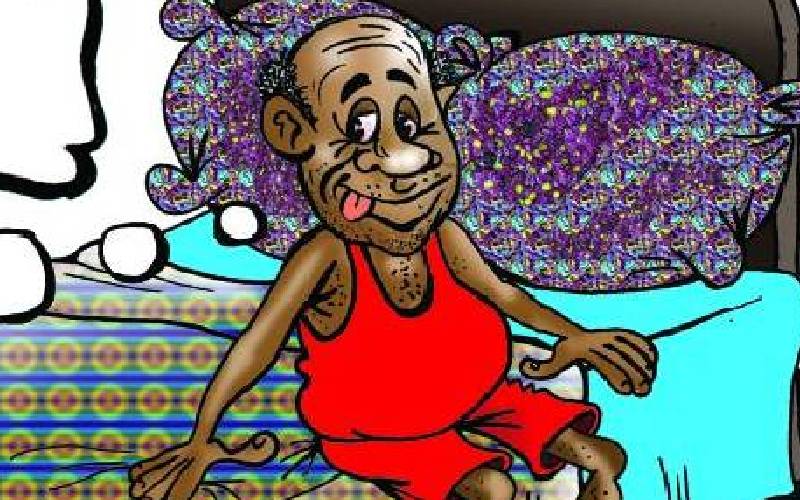 We are in the political season where politicians say things they do not mean, majorly because something has to be said and somebody has to get excited, or irritated. When they face crowds, excitable leaders are wont to run their mouths.
Often, the contenders do not say crass things themselves. They have spanner boys for it. Every top contender seems to want to have such a character in their bandwagon. Harold is no different.
He sent me scouting for candidates for the position of Vomitter-In-Chief To Orchestrate Rebellions (VICTOR).
The only man named Victor in the village could have made an excellent Victor, but then he is always drunk. The problem with drunkards, they will say things that hurt your opponents and right after that say things to kill you.
I asked Victor if he was willing to ditch the bottle to become an important member of Harold's campaign and he happily agreed. I went back to Harold with the good news, but waited for the opportune time the following morning when my uncle would have sobered up.
But to my dismay, I realised that Harold had recruited Victor back into alcohol the previous night, leaving me with a mountain to climb. I did not immediately see who would become our Victor.
I combed through the voters' register and one name kept on coming up when I passed the list through my mental sieve. This was a man who would, without blinking once, utter all the ugly things a Kenyan politician is capable of and, like the powerful man he is, avoid prison.
And when I sat with Harold for the meeting, I told him that I had used my data analysis techniques and had come up with a Victor. I did not know if he was going to accept my choice, I admitted to him, and he asked me to go ahead and tell them what I had.
"After careful consideration, my panel, which consists of me, has decided the VICTOR this campaign needs is His Highness the Priest of HAHA, Harold," I announced triumphantly.
Harold adjusted his imaginary microphone and thanked his parents, the public and media for the recognition, but made it clear that a barber does not shave his own head. Which is untrue because Kinuthia, who runs the only barbershop Gitegi has ever known, often has to shave his own head to get himself some pennies, which are elusive as we all do not fancy haircuts in the village.
After a lot of discussion, which included proposing to have Sue as our next Victor, we decided that Harold and I could play that role interchangeably. We would whip crowds into a frenzy and make sure that they revolted against Harold's main competitors.
But we were, on the advice of Harold, to be careful to ensure they did not hurt Sue's bar business, which was literally a source of livelihood for Harold. Harold lives on alcohol.
Our first campaign rally after the signing of the agreement did not go as planned.
After Harold had laid out his manifesto to the crowd of ten, I hopped onto the stage and had the crowd's attention within no time. I lost it just as fast.
"Anyone who does not support Harold should be plucked out from among the rest of you with immediate effect. We cannot be supporting Harold from his house while some people out here think that someone else is more suited!"
One person clapped and his neighbour was shaken awake. I continued.
"You need to resist products of Harold's competitors. You need to say no to people trying to trick you into their drinking dens just so you can forget your allegiance to Harold," I shouted. "Anyone seen going in there is a traitor!"
Harold was unhappy with me because half an hour later, he was to be the first traitor to his own cause.