Culture stops girls in chase for glory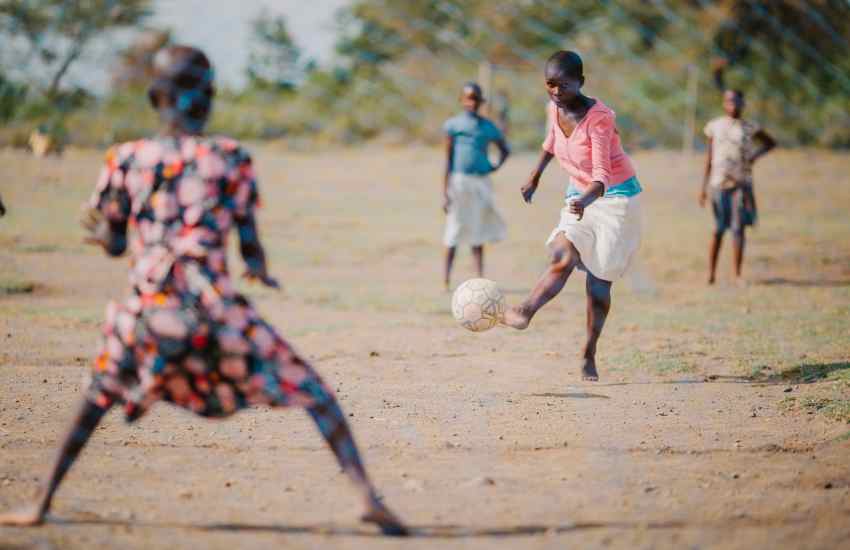 Over the years, female athletes in some of Kenyan communities has been largely ignored or met with a degree of ambivalence due to cultural, tradition, and religious beliefs, a trend that's likely to continue for years.
At international sporting events, it's a common feature to spot women from Islamic States wearing a hijab, a veil that covers the entire head, and also a sporting body tight designed according to their culture.
In Kenya, the situation among the North Eastern and Coastal counties women involvement in sports remains low or largely ignored due to religious and cultural barriers.
Apart from the Kenyan Islamic communities which has taken a backseat in sporting activities, the involvement of women also remains minimal in pastoralist communities such as the Masai and Samburu.
Abdulahi Salat, the Garissa County Supreme Council of Kenya Muslim chairman largely blames lack of basic sporting facilities, lack of sporting role models in the community, and lack of sporting activities in primary and secondary schools.
"The lack of sporting activities in Northern Eastern is not a girl's problem alone, even boys are suffering. It's impossible for someone to take up sports while they have finished high school.
"Sports is introduced to kids in primary school, by the time they go to high school, the talent can easily be spotted and then taken to the next level," said Salat who is also the Athletics Kenya North Eastern Chairman.
Salat continued: "In the 70s and 80s girls from these regions were actively involved in sports and competed in schools' championships, but that was because, over 80 percent of the teachers were non-locals and they loved sports, but things changed when the locals took over the teaching roles."
Lack of physical education in schools and limited opportunities to play sports
"Other major hindrances include lacks of sporting role models, we have no one whom the kids can look up to in terms of sports, lack of sporting facilities is another issue, only schools in big towns like Garissa have playing fields. It becomes difficult for someone who is 500km away to come to Garissa to train. For things to roll out, government must encourage teachers to introduce sports in primary school," Salat said.
Muhammed Siyad, Athletics Kenya North Eastern secretary believes social stigma and culture which prohibit exposure of the female body is a problem but, a solution should be found in modern society. He also thinks the government should enforce sporting activities in an early age especially in primary school.
"The cultural believes that discourage girls from sports participation such as wearing shorts or bikers which is considered not modest push many girls out of the sport, but nowadays sporting wear manufacturers have designed apparels that cover the whole body and we see athletes from Egypt and other Islamic nations wearing and competing at the highest level," said Siyad.
Josephine Kulea, a women's rights campaigner, through her organisation, Samburu Girl Foundation, blames cultural challenges as the main factor that female athletes in pastoralist communities face. Early or forced marriage has emerged over the decades as the part of inequities women have to face thus affecting their sporting exploits.
"Our girls lack encouragement, they believe their space is to do house chores, they don't have much time as their boys' counterparts who can train anytime. A Samburu or Maasai woman faces earlier marriages, no matter how talented in sports you are, you can be easily be married off and that means the end of their sporting careers," said Kulea.
Through her organization, Kulea has managed to form a football team that participated in Safaricom's Chapa Dimba where two of her players Jane Njeri and Miriam Lotomia caught the eye of Harambee Starlets scouts.
"The talent is there, it just needs nurturing and encouragement, that way you will see these regions producing top sportswomen just like other parts of the country. Our girls have the ability to grow and enjoy the sport," said Kulea.
"Last year, former Chelsea striker Didier Drogba was to visit us and encourage our girls to participate in sport, but the visit was put on hold because of Covid-19. We will continue introducing more sports and this year we will be introducing girls' basketball to enable us diversify in our community and encourage more participation," Kulea said.
According to the Women's Sport and Fitness Foundation research, the participation rates among women and girls are much lower than among men. Because of many barriers, categorised as 'practical', 'personal' and 'social and cultural'.
These barriers play a significant role in women and girls' attitudes and behaviour. Women's leisure tends to be reactive to the needs of their families. They often have less leisure time than men, as they take on the greater burden of responsibility for housework and care for children.