I was given up for adoption at nine months, nearly married at 13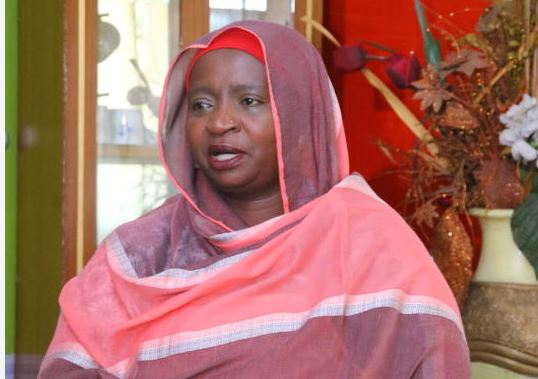 If you walked into Kibra and found a group of women in gurbaba, the traditional Nubian dress, it might not cross your mind that one of them could be Dr Asha Mohamed, the secretary-general of Kenya Red Cross Society. But this is a place you would find her regularly. This for her, is home.
Asha blends in here. This, after all, is home for her.
She reckons there is an unexplained force that pulls her back to her roots despite having long moved out of the sprawling slums. On this weekend when we catch up with her, she weaves her way through Karanja Road to her mother's house. Or rather, her aunt's house.
When Asha was nine months old, her biological mother handed her over to her mother's aunt (or simply grandmother), who could not get children of her own. Complicated as only African kinships can be. At the time, Asha's father had traveled to Mecca, but unfortunately died there.
Her adopted father who took care of her, was her uncle, her biological father's brother. For 13 years, Asha did not know the woman she called 'mum' was not her biological mother. That was until she overheard Nubian women talking on the streets of Kibra.
"I was walking home to Lang'ata after we had moved from Kibra when after greeting them, I heard some women say that 'isn't she the daughter of so-and-so who is being brought up by her mother's aunt?' she recalls. "It was at that point that I started noticing things."
One of the things she noticed was a woman who always visited their home. They looked alike. It was her mother: a quiet, non-confrontational woman. Except that she Asha, now 55, didn't know that was her biological mother.
In any case among Nubians, "it was not unusual to give up a child to another family member, and we all grew up as one big family," she says.
Kibra was no bed of roses, says Asha, but she trekked to school with a lofty dream: change the narrative in her community where the girl child was only "educated enough to get married," a "mere vessel of procreation".
"Growing up in the slums, girls were subjected to early marriages," she says.
She read Truphena the City Nurse, a book that inspired her to dream of working in the medical field – to be a nurse, doctor, it didn't matter. She also admired how they dressed.
"There were common diseases the community was predisposed to like cholera and typhoid that would claim lives. This disturbed me at the back of my mind, and inspired me to be that tool of change."
Asha dreamt of seeing "Nubian women and community respected. That they enrolled in school for the community to have access to quality healthcare."
That was the desire of the girl who scored 35 points (A) out of expected 36 points at Lang'ata West Primary where she sat her Certificate of Primary Education (CPE) in 1978.
But alas! she did not secure her secondary school admission due to a mishap in applications: she was admitted to Starehe Boys Centre, a boy's school and not Limuru Girls, her dream school.
Faced with early marriage
She was 13 and devastated. But her grandmother celebrated. The family already had a suitor – a Yemeni businessman who was ready to take her as his wife.
"To my grandmother, not getting an admission letter was God's way of saying Standard Seven was good enough to have me married, and begin a family," but Asha was not ready.
Fortunately, her primary school headteacher warned the chief against allowing anyone to marry her off.
Her uncle too, who was passionate about education would not let her drop out of school.
So Asha joined Moi Girls' School Nairobi and after her A-Levels in 1984 she joined the University of Nairobi School of Medicine where she specialised in dental surgery.
Her grandmother, who wanted to marry her off, had changed. "She embraced me with love, and even organised Taarab dancers from the Coastal region to grace the ceremony that brought together my family and the community." That was in 1990. She died a year later.
Apart from family events like weddings, Asha and other Nubian doctors and professionals visit Kibra most weekends as mentors and role models for young boys and girls, focusing on education and economic development.
"Each day, I want to be part of that journey that brings change in Kibra and among the Nubian community. Education is a major challenge that we are currently tackling through mobilizsation of bursaries," says the mother of six, two biological children and four adopted.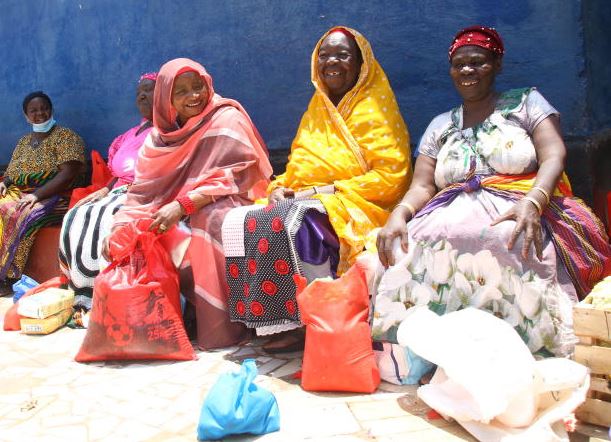 Looking out for the boy child
Asha grew up when the girl child was the one who needed support to rise up the socioeconomic ladder. Today, it's the boy child who has been neglected. She is now worried the empowered girl may not have an empowered boy to match up.
This scenario came alive when she visited a remote part of Turkana County on a mission to sensitise girls. She noticed a group of teenage boys who had isolated themselves from the rest. On enquiry she was told "sisi ni ndege wa Mungu" (we are God's birds) to mean society had left them to their own devices.
This was particularly eye-opening considering it was the men in her life who had been her biggest cheerleaders without whom she would not be standing at the helm of the famous humanitarian organisation.
"Men in my life encouraged and shaped my personality and the reason I feel challenged to improve the lives of boy child who seem to have been overshadowed by girls. We can only raise a responsible generation, through empowerment of both girls and boys," says Asha, who adds that her husband has been a key pillar in her career.
After she enrolled back in school, he took care of their daughters, something that was alien in the patriarchal society into which she was born.