Ocean safari: Whale of a time tracking gentle giant of the sea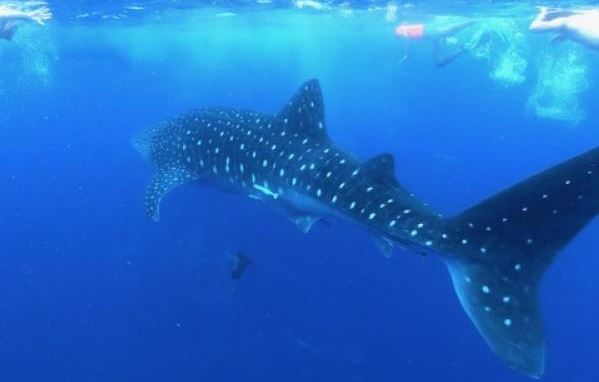 They are giants of the seas and oceans. These are the Whale sharks, Papa Shillingi in Swahili, the largest fish to roam the seas where studies have found that they can grow to more than 30 feet and weigh more than 20 tonnes.
And for the third year in a row, whale shark sighting came early.
Whale sharks can be spotted off the Diani coast between February and March, and November and December.
With the country looking for ways of growing its tourism offering and popularising segments many seem to overlook, the ocean has proved to be a treasure trove of experiences.
In addition to the whale shark, the humpback whale and dolphins have also been growing attractions to the Kenyan coast. Humpback whales can be seen in Kenyan waters between July and August, and can be seen even from land.
Last Saturday, which marked the start of the increasingly popular whale shark safari adventure, a team set sail off the calm Diani Beach and had an epic encounter, sighting five whale sharks off the Waa beach, Tiwi coast. "We left at 8.30am Saturday morning and encountered a four-metre puppy. The second was about seven metres, a male which was the largest of the day sighting. Before 11am we had snorkeled with five whale sharks, which is a record of sorts here," says Swedish marine specialist and founder member of the East African Whale Shark Trust (EAWST), Volker Bassen.
Bassen says that despite their gigantic nature, whale sharks are harmless. "Swimming with these giant creatures is considered to be among the top 10 wildlife experiences that are also regarded as leviathan of the deep blue," he says.
During the same trip the team also came face to face with a massive pod of common dolphins numbering about 50.
Isaa Karim, a dive enthusiast who was part of the team aboard the expedition boat sums it up saying: "It's awesome to swim with these giant fish. I am happy to have this moment recorded."
He says local fishermen have been reporting sighting the giant creatures, with up to a dozen seen feeding together.
Spotting the large fish for this team becomes even easier with the help a microlight plane flown by South African microlight plane instructor, Dean Margetts and Kenya's Maseka Semo Kithinji.
"It has always been my hope to see these giant creatures," says Maseka.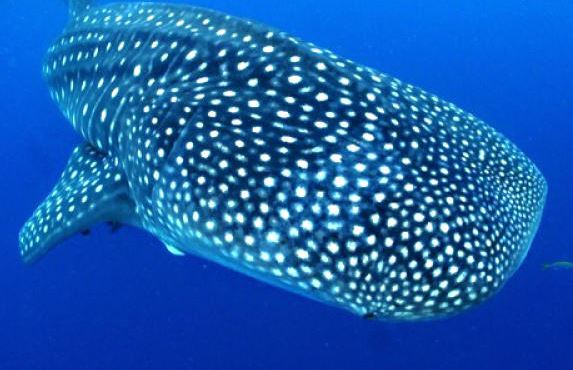 She says that from high above as they give directions to the boat crew, the sight is amazing.
"Our oceans are clear and one is able to see even other creatures swimming. Whale shark sighting and swimming with them is a memorable lifetime encounter of a lifetime and we as a nation are blessed to have them roam freely in our ocean waters," says Maseka.
David Ndirangu, a resident, says the existence of the whale shark in Kenyan waters was a clear indication that the Kenyan coast had abundant marine life that must be protected.
"We can not take this for granted. It has been hard work overtime by marine conservationists who have worked tirelessly educating local fisherfolks on the need to preserve whale sharks and avoid fishing them. We now have a new and exiciting tourist attraction which the government must tap to help grow numbers," said Ndirangu.
In recent years, sharks have suffered from over-fishing with locals using their liver oil to seal fishing boats against rot.
Bassen said he channels the money he makes from hosting whale shark safaris back into his whale shark conservation project 'Giant Sharks' that helps to educate local fishermen on how to process cashew nut shells into oil to be used on their boats instead of using oil from whale sharks.
"It is now evident that the Kenyan Coast and in particular the South Coast is home to these giant of the seas creatures that are predominantly plankton feeders," he says.
Bassen says this year promises to be exiciting after the giant creatures of the sea were cited in plenty around Tiwi and Diani beaches along the iddlylic South Coast in Kwale County.