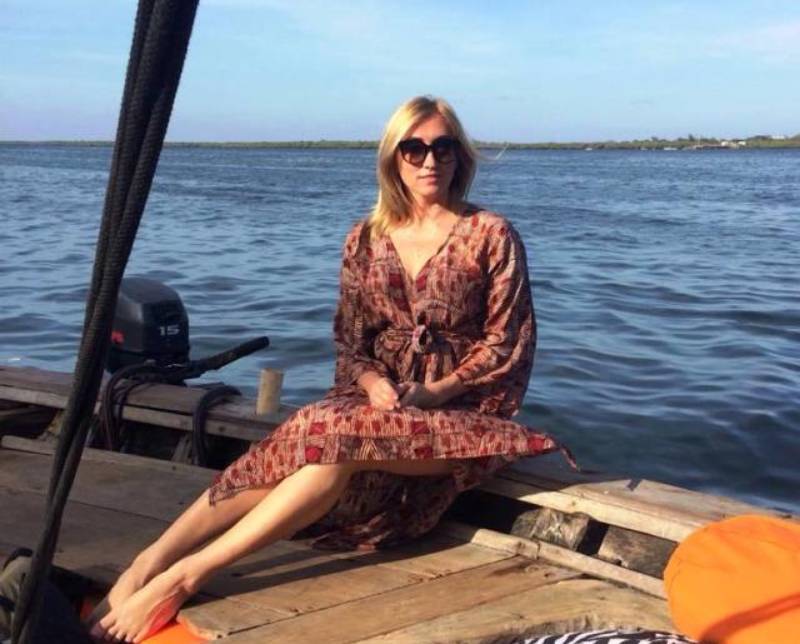 When Olga Orlova landed in Lamu from Russia five years ago, she immediately fell in love with the island, the people and the culture. She decided to settle here for a fresh start in life.
The tranquility and diverse culture rich of history was reason enough to have Orlova put up a tent and stay in the archipelago.
"When I arrived, I was shocked by the beauty of this place and the history. The people used donkeys and boats. The old style of life for me was wow! This place is amazing with lots of energy because you see a lot of people from different countries, with different cultural backgrounds and religion but we live in peace despite the challenges of 2020," says Olga.
With a background in events organisation, Olga decided to showcase Lamu's treasured culture and history to the world through music and art.
Read More
As the general manager of Lamu House Hotel and Apartments, she began organising events and inviting local and international artistes to the island to perform and promote local talent.
In 2018, Olga met Urko Sanchez, a Spanish architect and owner of Lamu House who offered her the facility to run and develop.
Sanchez is renowned for various architectural works across Africa.
"I was offered Lamu House by Sanchez to develop it and I decided to try something different. To me, it was a new culture, new country, and did not know anybody here, it was a very nice experience," she says.
Her strategy is aimed at connecting Lamu to the world through music and art. She is especially interested in tapping into the Russian tourist market that she says is yet to be exploited.
"We have had international guests from Switzerland, Germany, France, Italy and other European countries. Russia is now my focus because we have few Russian tourists here. I also have my eyes on other African countries," says the cheery Olga.
Cultural diversity
She says the archipelago is rich in cultural diversity, history and festivals, unlike other tourist destinations along the coast.
Olga says Kenyans have a lot of similarities with her people, which makes it easy for her to mingle and work with Kenyans.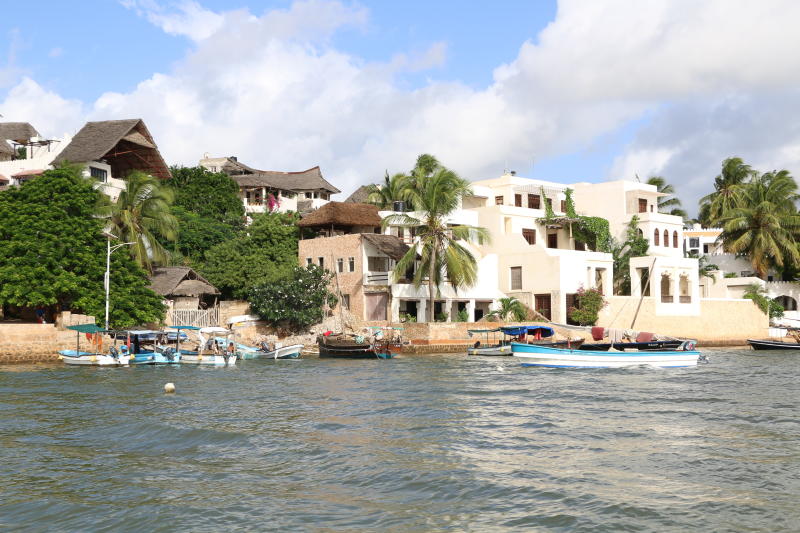 "We have a lot of similarities with Kenyans. We both have big countries with very rich and very poor people, diverse ethnicities, and we are both aggressive. We are different from Europe and that is why it is easy for me to live and work here," she says.
She has organised several events where artistes from Russia, Italy, Nairobi, France, Austria and Uganda come to the island to perform and interact with local artistes and residents.
For the last few years, she has hosted musicians and DJs who have performed at different venues; including beaches, dhows and at Lamu House.
"We bring musicians and artistes from different countries and link them with local artistes and make a mix of cultures. I have an amazing team that has made a lot of friends who think of promoting Lamu through art," says Olga.
In 2018, she participated in the Safaricom International Jazz Festival in Nairobi where she invited people to visit the island to learn and enjoy the culture, festivals and history.
She says a lot of young people in fashion and music approached her inquiring more about Lamu and she encouraged them to take an initiative and visit and experience and learn more about the archipelago.
"Here, we are doing art projects and mixing culture and now local musicians are playing here. I found a taarab band that plays at Lamu House once or three times every week," says Olga.
Kenyan musicians who have performed at Lamu House include Gilad Millio, Makadem, Beraccah Kisia, Kato Change, Brian Sigu, Charlie Muthamba and Swahili Band from Lamu.
She has also invited deejays like Melody Kane from London, Max Doblhoff (Austria), Sandra Nankoma from Uganda, DJ Tayna from Moscow and DJ Poline York from Berlin.
Olga has also hosted various art exhibitions including the Art Studio Phoenix and Giriama Dance.
And her efforts are paying off. Apart from the usual tourists from Germany, France, Italy, Switzerland and Poland, she now has Russian tourists coming into the island to experience the uniqueness of the archipelago.
"We had new bookings from Europe, Spain, Netherlands, Russia for the New Year's eve. I want to reach out to other African countries with Rwanda and Ethiopia already registering few tourists," says Olga.
Bodaboda headache
She, however, says that the incursion of motorbikes in the island is a big threat to the once tranquil place on the East African coastal stretch.
She says guests have been complaining of the noise from motorbikes and she is afraid that the noise will soon kill tourism in Lamu.
"Tourists come here for the tranquility and to experience the diverse culture and history. They can see the beautiful beaches in Diani and Watamu. They can also take a seven-minute boat ride to the beaches of Shela and Manda islands."
She recalls that in the Russian city of Saint Petersburg, Unesco protected town, the people protested against the government's move to erect tall buildings.
"Yes, a lot is changing and development is coming up as the world becomes digital but it should not be at the cost of heritage sites. We should keep something original for history," she says.