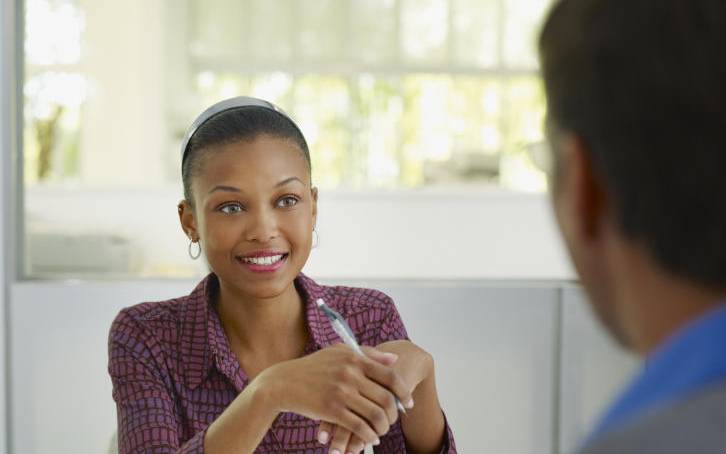 The first thing I do when I wake up — usually at 4 or 5am — is pray. I follow this with meditation and then read for 15 to 20 minutes, sometimes longer. After grooming, I have breakfast with my family and see the children off to school. Sometimes I see them off first and then have breakfast. I usually get to the office between 8.30 and 9am, that is if I don't have an external meeting in the morning. I spend most of my time in meetings. I prefer to hold internal meetings on Monday. That way, I get to know how the week for most of the departments will progress. The aviation industry is a service industry so there is a lot of interactions with people, and not just the customers and stakeholders. I am big on people and it starts with the ones I work with. There are a lot of opportunities to learn from them and to impart knowledge. I love that about my job. I also love that no single day is ever the same so there is something new to learn every day. I am happiest at work when I see people extending themselves, going beyond their call of duty, responding to things quickly and with passion and supporting each other. I am happy when I see strategies we've been putting in place are working, when the results of all the hard work we've been putting in start to materialise.
SEE ALSO: KQ puts on hold US, China routes as it resumes on Saturday
The challenging part of my job is the industry is very volatile, and any small change has a big impact. My role is to ensure that we have plans in place to mitigate the volatilities that can happen. The other big challenge is people. If you're a good leader you want the best for your people. I always seek to make sure the people I work with are growing, are rewarded for their work and are happy to come to work. It sounds easy, but it's not. You have to be proactive about it, but with challenges comes growth. I like to look at it that way. I get back home on average at 7pm and spend time with my wife and children. I have three children –18, 13 and 12. I get a briefing on how their day was and so on. After dinner I read for a while. On rare occasions I will watch the 9pm news bulletin. Outside work, I love reading, mostly philosophy, current affairs and business. I love mentoring people and I do that both at and outside work. I'm involved in counselling (my training is in psychology) although not in a professional capacity. I am part of the marriage ministry at my church. I enjoy hiking, even though I haven't been doing a lot of it lately. On weekends, I spend a lot of time with my family. We go out as a family on Fridays or Saturdays, and during the holidays we go for excursions or travel upcountry. TIDBITS
SEE ALSO: New hirings first to go in KQ firing
The last great thing I read was Daring Greatly by Brene Brown. It's about the power of vulnerability. I keep mentioning that I'm big on people, and people respond to authenticity. In the book, Brown does a good job expounding on how vulnerability influences how people respond to you and how you respond to them. The last great thing I listened to was an episode on BBC about a 10-year-old boy who wrote a letter to the CEO of Qantas Airways saying that he was going to set up an airline and wanted advice. I was very impressed and motivated by the boy. In my career, I'm used to working long hours. A friend, an American, once called me at around midnight, Kenyan time. She asked what I was doing; I happened to be at the office working on a report. She told me that when I'll be on my deathbed, my children will not ask if I managed to finish that report, or when I am 90 years old, people will not ask me if the report was received well. "Go home, Allan," she said. What that simply means is your professional life and social life needs to be well balanced. There are many more important things than work. It's the best career advice I've ever received. I'd give the same and on top of that, especially to leaders, take care of your people and they will take care of you. I'd like to tell young people starting out in their professional life that you can sell integrity. The reason that I am where I am today can be attributed to many things like my training and experience, but the one thing that stands out is integrity. It is not always about money, and it should not always be about money. If you say you stand for something, people will buy that. If you think about it, you'll realise that you buy certain brands not because they are better than the next one, but because you trust them. Integrity sells.
SEE ALSO: Busy airspace as domestic flights resume in Kenya