Are you living an Insta lie? Social media vs reality
SUNDAY MAGAZINE
By Jean Ruhiu | September 2nd 2018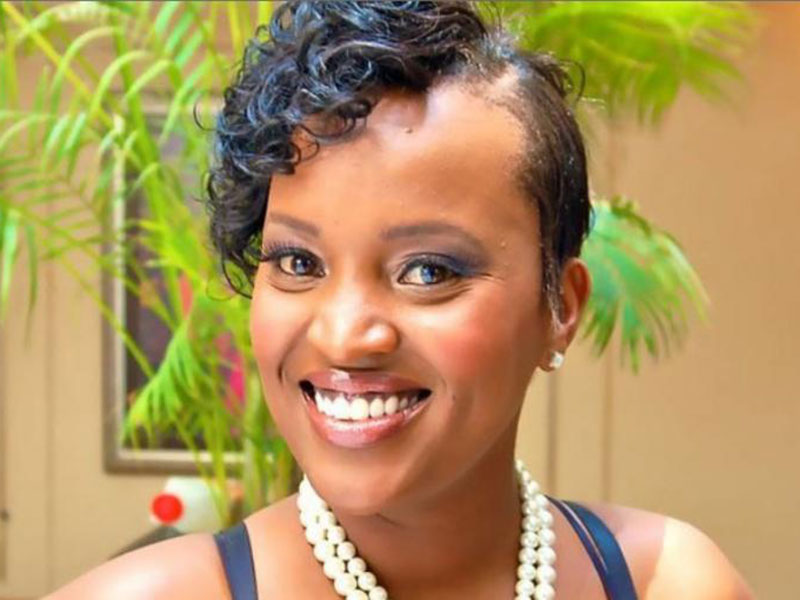 Chris and Shanann Watts were a match made in heaven; at least that is what their social media pages projected.
The Colorado couple's Facebook page was filled with beautiful photos of their vacations on sandy beaches and getaways with their daughters -- posts brightened by smiles that made their social media followers think theirs was a blissful marriage.
But last month, the internet was hit by news that Chris had murdered his wife. It came to light that behind the numerous posts of success, hid the reality of a family that was falling apart. They were crumbling under the weight of financial burdens and relationship wrangles that they masked by playing perfect on social media.
"I cannot believe it. They had the life all of us wished for, at least that is what we saw on their page," said a Facebook user when news of the tragedy broke.
The case, coupled with the recent incident of former Nation Media Group television host Kobi Kihara who lifted photographs from different sites to showcase a glossy lifestyle has sparked conversation on the pressure to seek validation on social media platforms.
Kobi was not the first media personality to have misled Kenyans with her posts or status updates. Earlier this year, comedian David Kangogo aka "David the student" got a fair share of negative publicity when he was accused of conning people online while posting photos of a fast life on his social media account.
Before David the student, there was Kenyan comedian Chipukeezy (Vincent Muasya) who was exposed for exaggerating the details of how he met the renowned American comedian Kevin Hart and attending the BET awards.
Chipukeezy claimed that a white woman introduced him to Hart when it was in fact Christine Wawira, a Kenyan actress that introduced them
Ironically, Kobi Kihara fired at Chipukeezy for faking his life on social media and live TV for the sake of his reputation.
After both Kihara and Kangogo were exposed, they apologised.
"The truth is there is so much pressure being on TV to live a certain life, but in real sense real life is crazy," said Kangogo.
The need to prove that one is living a 'rosier life' by churning content that paint them as people who are living the good life – la dolce vita, is not restricted to Kenyan celebrities. Kenyans are increasingly falling into the trap of wanting to showcase on social media only the sunny side of life, even if it means faking everything about their lives.
Faith Nafula, a psychologist in Nairobi says the reason some people feel the need to seek validation on social media is due to something that went wrong in their upbringing.
"They feel empty because no one affirmed them when they were growing up. They think that they will find acceptance on social media," she says.
Young people who spoke to Sunday Magazine confessed that perusing through pages and posts of those who seem to have everything working out for them can be depressing.
"You log in and see a former classmate globe-trotting and having very expensive drinks, while for you, everything seems to have stalled. You start asking yourself where you went wrong, and you can even get depressed," says Lillian Omollo, a University of Nairobi graduate who is unemployed.
Julider Vata, a student at Jomo Kenyatta University of Agriculture and Technology says she cannot count the number of days when she bumps upon schoolmates who post lavish holiday photos that make people green with envy.
She suspects some of those who use social media to give the impression of success are forced to seek unconventional and even immoral ways of earning the money.
"I had friends who were just average like us and now we see them on holiday abroad when we know they don't have the money to sustain such lives," she says.
Caroline Bunde, a single mother in Kawangware shared how social media almost ruined her 22-year-old daughter. She came home from college one evening and asked for a new phone.
"When I asked what was wrong with the one she had, she said it did not take good selfies, and that she wanted to post photos of a flawless face on Instagram," she says.
She had to be firm and not get swayed by her daughter's tears, including passive aggressive threats of running away from home.
Psychologists say the pressure to fit in can be overwhelming, and most people are always forced to copy the lifestyles that others portray.
"Some users only make posts when they are doing well. This pressures their followers to try and copy their lives," Nafula says.
Fashion blogger Ian Mussilli admits to having felt the pressure to depict a certain image on social media and was even getting criticised when he did not meet the perceived standards.
"Your followers expect you to maintain a lavish image but they don't understand that you have other responsibilities," he says.
Mussilli says he is always expected to be stylish.
The blogger admits he got inspiration for his blog from online platforms and bloggers abroad but says he only does it to keep up with the trends.
"I check on foreign bloggers and social media but only to find out what is new and fashionable," he says.
Nancie Mwai, a lifestyle blogger, says that social media posts are a highlight of people's best moments in real life.
"You obviously can't post an unflattering photograph of yourself online," says Mwai.
She adds that users should refrain from comparing themselves to bloggers' online accounts.
Loise Noo, a Nairobi-based psychologist agrees with Nafula that social media users may manipulate their posts to get more followers and likes.
"When institutions such as family, religious groups and schools fail to affirm the youth, then they turn to social media for attention," Noo says.
She attributes social media pressure to the standards that have been set by contemporary society.
"The society has set certain standards on how to look in terms of body image and lifestyle and this is carried on to social media platforms," Noo says.
A survey by Royal Society for Public Health published in 2017 reported that young people spend an average of two hours on social media, and the more they do, they more they are likely to develop anxiety, depression and Fear of Missing Out (FOMO).
The report stated that these feelings could promote a 'compare and despair' attitude.
Noo warns that users who do not get the desired attention from social media may fall into brief depression which may affect their self-confidence.
"Sometimes they may try to hurt themselves physically when in a state of depression," she says.
Mussilli says that for social media influencers, the comparison is deeper.
"There are people who compare themselves with others who have a huge following. This can push them to buying followers," he says.
The best way to avoid the need to seek validation on social media, according to Nafula, would be to develop self-confidence.
"These users need to love themselves for who they are and their social classes rather than trying to be like someone else," Nafula advises.