Terror where there is none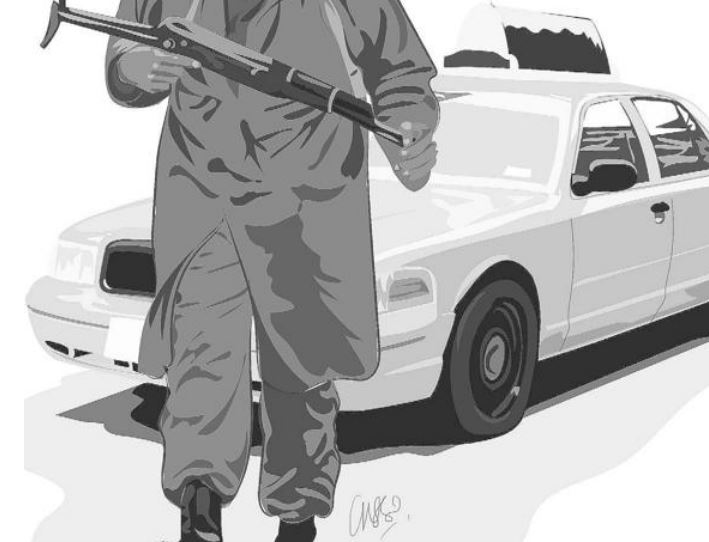 In the movie "Training Day" starring Denzel Washington, there is this group of Latin Americans, and one of them is more tattooed than the others. Surprisingly, he turns out to be a jolly good fellow. One look at the man though will get you thinking, "Well there is a fellow I don't want owing me money," because, well, if he refuses to give it back, there is nothing you can do about it.
An Internet meme was created with this character in mind. It features a heavily tattooed Latin American man staring right into the camera with intense eyes, with the message being, "Some of the most beautiful souls you will ever meet are tattooed. But not Juan. Juan will f****** kill you."
I picked up a soldier from Hurlingham and he asked me to drive him to a location on Lang'ata Road. He had this quiet manner about him. Everything he did seemed deliberate, including easing himself into the passenger seat and putting on his seat belt. He didn't even say hello.
Things started getting weird when he started asking me questions like, "Are you married? Where do you live?"
I wondered why this script sounded familiar. Then it hit me. That crazy story I read about some Uber driver and a mad soldier who keeps threatening to kill him.
"I'm not married," I say and instinctively hide my ring finger from view. Too late.
Curious cat
"What about the wedding band?" he asks, his eyes resting on everything in the car and on nothing at all. It's like he can tell the story of my life just by looking at me.
"She and I got divorced," I dig myself deeper into this lie, "And I guess I am having a hard time moving on, you know."
If he smells the bull crap in that story, he doesn't show it.
At T-Mall along Lang'ata Road, he asks me to pull over and the first thought in my mind is, "Well, here it comes. He is going to want to relieve himself on the highway, isn't he?"
He looks like the type that would do that. I wonder what type relieves themselves on a highway though. He doesn't smile. He has a vein running down his forehead. He is clean shaven. All these things point me to the conclusion that he is about to go cuckoo bananas on me. I start thinking of ways to get myself out of this situation. I can't have some gun wielding, hand grenade brandishing, tough-talking nut job harassing me all around Nairobi. I read that story. It was not funny.
I wait for him after he enters the mall to shop because there is that voice saying, "He is just a guy. You have nothing to be afraid of." I also figure that as long as I am behind the wheel, if he starts something insane, I could always drive into a tree and take my chances from there.
No use running away from a paying customer just because I am scared of something that might not even be real.
He comes back carrying two shopping bags and says, "I changed my mind. Drive me to Buru Buru."
Terrified and short of breath, I squeeze the steering wheel hard to keep the fact that my hands are shaking from him. I feel hot and sweat drips down my armpits. I reckon my forehead is as shiny as his because I am about to break into a sweat.
Suddenly I am thinking, "If he starts something and I drive into a tree, I could die." It is all starting to feel too real and so with my embarrassingly trembling voice I ask him, "W-why did urm, why did you change your mind?"
For the first time since entering the car, he smiles. And says, "I have three wives. I just hadn't decided which one I would be spending the night with. You OK there? You look a little ill."
There is nothing scarier than the monsters of our own creation. It gets worse when we can't see them. But all we have to do is switch on the lights and we'll be laughing about how scared we were about nothing really.
Financial blocks of life
Did you know that everyone has a financial lifespan? And that if you don't do what is required in each life financial block you.