Love is brewing: Best destinations in Kenya for couples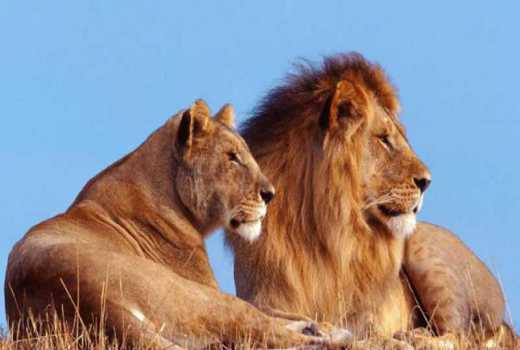 February is the month of love. It presents the perfect excuse to go a little extra when treating those we hold dear. While Kenya is renowned world over as a competitive tourist destination, it is rather surprising how few citizens are fully aware of its potential. For those not in the know, our country's attractions are grouped into manageable sections known as circuits. It is this circuits that we explore in this edition to highlight some of the off the beaten track lodging options you should aspire to experience.
1. WESTERN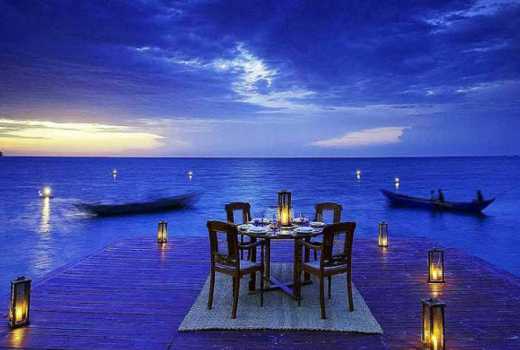 Western Kenya is one of the least visited regions despite it hosting some incredible attractions including Kakamega tropical rainforest and the expansive Lake Victoria that present the most romantic of backdrops. Should you visit this circuit, consider visiting Rusinga Island Lodge on Rusinga Island as well as Rondo Retreat in the heart of Kakamega Forest.
2. NORTH EASTERN
The North Eastern circuit, home to Meru National Park, Bisandani and Rahole reserves is the least explored by those daring enough to take up the adventure. Elsa Kopje in Meru National Park is our pick for most romantic accommodation in this circuit.
3. CENTRAL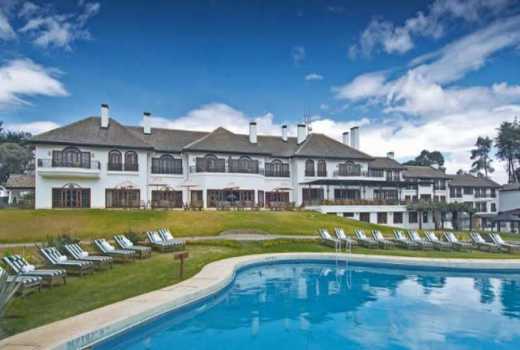 The Central circuit is marked by Mount Kenya after which our country is named, and our capital city, Nairobi. Our accommodation pick for the Mt Kenya area is Mt Kenya Safari Club, Maiyan Villas and Mukima House in Nanyuki; and Rutundu Cabins situated on the slopes of Mount Kenya. The cabins, especially, have earned Kenya fame being the spot where Prince William chose to propose to Kate Middleton. Nairobi, is rout with romantic activities for couples as well as innumerable restaurants to dine. While Villa Rosa Kempinski in Westlands and Hemingway's in Karen make for some of poshest accommodation options, we reckon you should sample little known boutique establishments like luxury tented camp, Anga Afrika, located in Karen as well as Emakoko Boutique lodge in the Nairobi National Park.
4. SOUTHERN CIRCUIT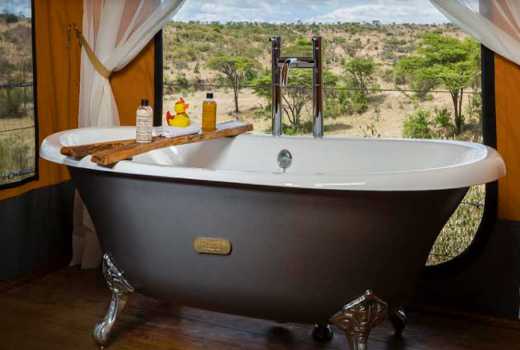 Nothing has put Kenya on the world tourism map better than the annual wildebeest migration. Our biggest export can be witnessed in style from the air in a hot air balloon trip. Our luxury pick in this region will be the exclusive Bateleur, Mahali Muzuri, and Angama Mara lodges. Towards the east lies the salt lake of Magadi and should you be in those neck of the woods then make sure to sample Lentorre Lodge in Olkeramatian Conservancy that promises some of the most scenic views possible in the country. Elephant country Amboseli in the shadow of Kilimanjaro also falls in this circuit. Satao Elerai Camp set on a 5, 000 acre private conservation is also a perfect place to brew that love.
5. RIFT VALLEY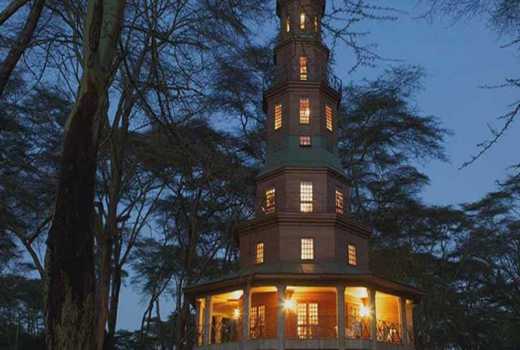 The Great Rift Valley is one of the natural wonders of the world. The freshwater and soda lakes that line the floor of the valley each offer fantastic scenery and birdlife. For those who want to relax, make sureto visit one of the least known lakes in this stretch-Lake Oloiden. We reckon that Dodo's Tower, one of the most imposing structures on its shores, will a leave lasting impression.
6. NORTH RIFT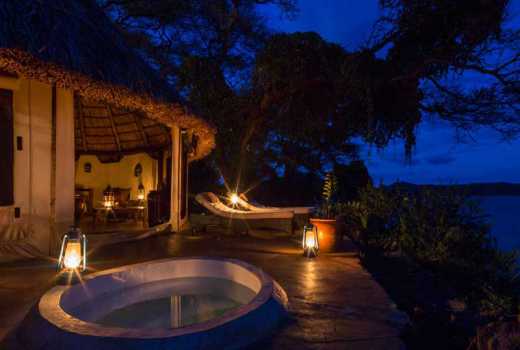 If you want to explore and experience the hot springs and wildlife around Lake Bogoria and Lake Baringo, This is the place to go. It is also the circuit where you can discover Mount Elgon, where elephants and buffaloes spend each night in caves deep inside the mountain. The adventurous couple should find Island Camp located in the middle of Lake Baringo quite appealing.
7. COAST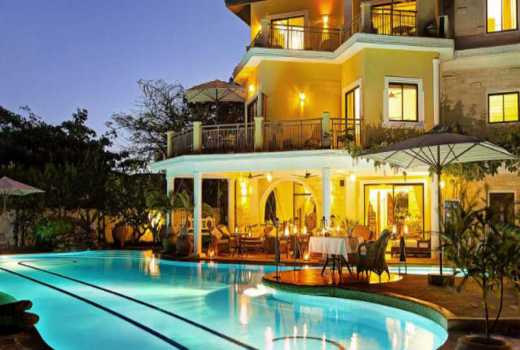 That Kenyan beaches are among the world's best is not news. Our coastline is, after all, the traditional holiday destination for most Kenyans. The coast has luxurious accommodation offered in resorts and lodges along the beach. For that ultimate romance experience we propose Majlis and Honeymoon House for Lamu; Almanara and Afro Chic for Diani, and Medina Palms and Millionaire's Residence for Watamu and Malindi.
8. NORTHERN CIRCUIT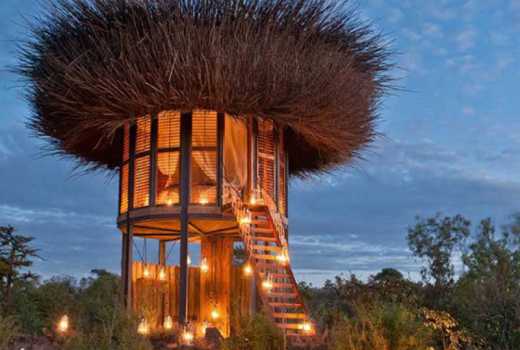 While the many consider Northern Kenya barren, it gives the Coast and Southern circuits a run for their money when it comes to choice accommodation. Abundant wildlife and the beautiful scenery like the Laikipia Plateau and the Matthews Ranges make it must experience. Ekorian's Mugie luxury tented camp and Ol Malo House on the northern edge of the Laikipia plateau, Sirai House and Segera Retreat in Borana ranch as well as Ol Jogi, the only place with a bear in Kenya, hold the mantle for this circuit. Lobolo Camp on the sandy shores of the Western side of Lake Turkana is also a must visit.
9. EASTERN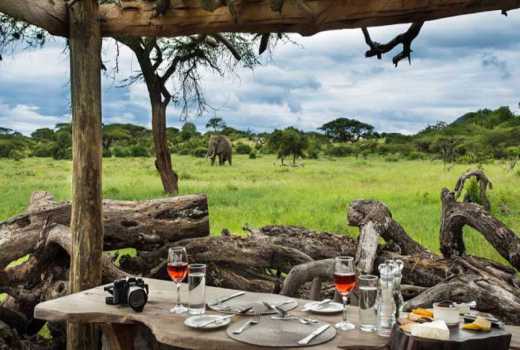 The vast twin Tsavo National Parks, a wilderness the size of Jamaica, Ukambani, as well both Chyulu and Taita, are in this circuit. Ol Donyo Lodge in the Chyulus and Finch Hattons luxury tented camp located at the heart of Tsavo National park will definitely take her breath away.
Now you know what to expect in each part of the country, plan on and have a memorable outing.