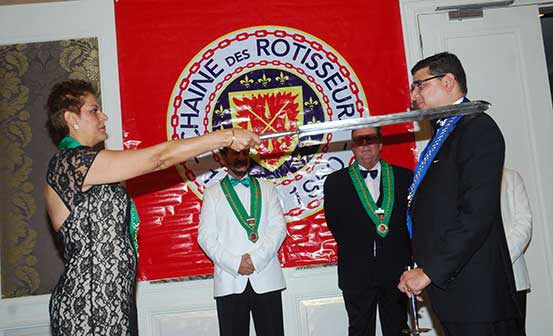 In 1661, Nicolas Fouquet, finance minister to the capricious French king Louis XIV, threw a lavish banquet at inauguration of his chateau which was deemed the greatest in France.
The culinary extravagance displayed at the glorious estate at Vaux-le-Vicomte so enraged the king who deemed it too ostentatious that he inferred a misappropriation of the Crown's money and Fouquest was arrested and imprisoned for life.
That August 17, 1661 banquet more or less highlights why the French, known for using the finest ingredients and applying age-old cooking techniques to create classic and beautiful dishes, are the best when it comes to culinary arts.
It is no wonder then, that the world's oldest international gastronomic society, The Chaîne des Rôtisseurs, was founded in Paris.
Now in over 100 countries, the association devoted to preserving the camaraderie and pleasures of the table and promoting excellence in all areas of culinary arts converged in Nairobi late last week.
Read More
While Nairobi readied to go to bed two Saturdays ago, a select group of ladies resplendent in evening dresses and penguin debonair gentlemen shared laughter and light repartee while savouring an elaborate seven-course French-inspired menu and exquisite wines at Villa Rosa Kempinski.
The Chaîne des Rôtisseurs (loosely translated, it means chain of meat roasters) is based on the traditions and practices of the old French royal guild of meat roasters.
The society, with over 25,000 members worldwide, is headed by a president who is referred to as bailli, aided by other officers who plan the individual chapter's activities.
Under the ancien régime in France, the bailli was the king's representative in a bailliage, and was charged with the application of justice and control of the administration.
All chaine bailliages offer fine dining events, often black tie, in the best local restaurants and hotels. The menus and dishes are created exclusively for these dinners by the chefs, many of whom are also members of the confrerie (fellowship).
This interaction between professional and amateur members is one of the things that distinguishes the chaine from other gastronomic organisations.
While the Nairobi chapter just gained root with the induction of 15 members and Mr Andrew Muir as bailli, the Mombasa chapter has been in existence for more 15 years.
I had a chat with their bailli, Mrs Shabnam Nayer, who explained that the distinctive character of the association is to bring together amateurs and professionals from all over the world, whether they are hoteliers, restaurateurs, executive chefs or sommeliers, in the appreciation of fine cuisine.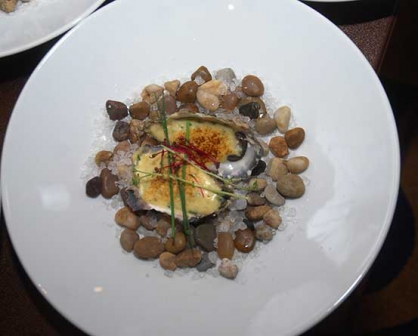 This appreciation inadvertently raises culinary standards. Membership of the Chaîne des Rôtisseurs is by personal invitation.
Members receive a distinctive ribbon which is worn at Chaine gatherings. Chaîne membership is recognised internationaly and is transferable worldwide.
While the association does not have fund-raising tendencies, members are required to pay induction and annual dues — a small price to pay compared to the value attached.
Each bailliage holds one grand gala event each year to celebrate the induction of new members.
Many of the bailliages hold events to support local culinary schools, and the national Chaine des Rotisseurs Foundation holds auctions and other fund-raising events whose proceeds are used for scholarships at culinary schools.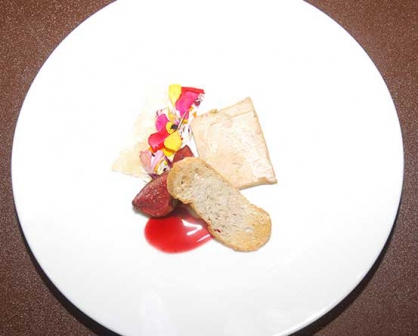 I have to admit that the host of the evening and Vice Conseillier of Chaine des Rotisseurs Nairobi, General Manager Manish Nambiar and his staff outdid themselves in what was only comparable to a banquet for royalty. Condiments and ingredients, most of which were air-freighted from far away lands, were turned into delectable works of art and served during that legendary evening.
I am talking gratinated Fin de Claire oyster imported from France, flavoured and textured truffled Foie Gras Torchon (a luxury food product made of the liver of a duck or goose) and Iranian caviar as the starters.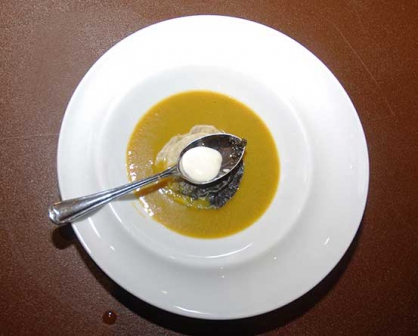 The main course featured the acclaimed 19-hour, slow-cooked short rib from certified Black Angus choice beef, also flown in, with an assortment of baby root vegetables, potato mille feuille and organic honey-lavender jus.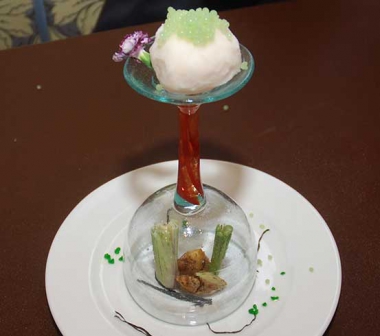 This special gourmet was paired with seven choice wines including a vintage edition of Côtes de castillon Bordeaux red wine 2011, with delicate blend of Cabernet Sauvignon and Merlot, subtle aromas of red berries finished with well balance tannins.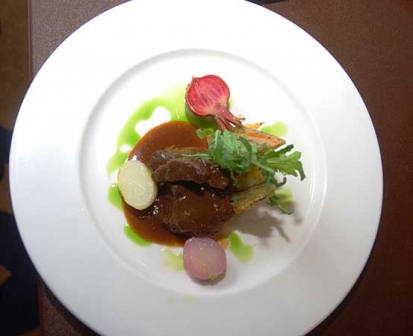 Awaiting the distinguished guests after the main course was an artisanal cheese dessert flown in from Switzerland, plus a symphony of strawberry and rhubarb, which are famed for their richness and fruity muscato with natural sweetness.
This well-orchestrated culinary journey was perfected by waitstaff who did not miss the meticulous beat. For this opulence, I reckon that, just like Fouquet, someone ought to be arrested.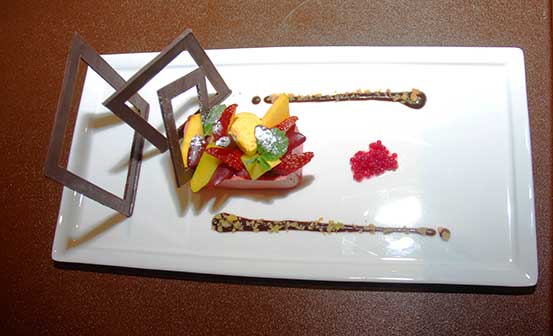 Peering over the crystal-clear glasses and under fresh white rose centre pieces, past the golden walls were the pianist, violinist and harpist — and it was hard to ignore the Coat of Arms of the Confrerie that I later learnt was awarded to the Corporation of Rotisseurs in 1509 by royal patent from King Louis XII.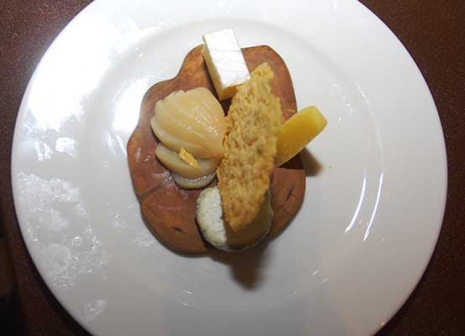 It consists of two crossed turning spits and four larding needles, surrounded by flames of the hearth on a shield encircled by fleur-de-lis and a chain representing the mechanism used to turn the spit.
The outer chain, along with the legend was added in 1950 to represent the bond which unites the members of the society.