Mother's Day should be marked daily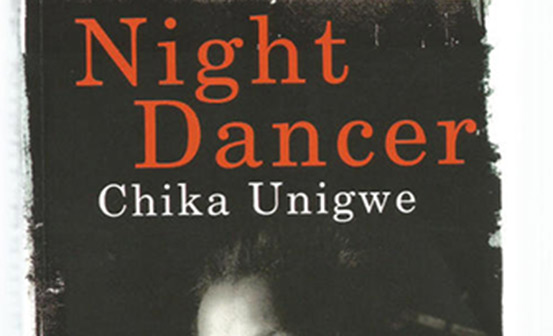 Motherhood is really a responsibility that cannot be quantified or even compensated in any form. Even though one day is set aside to pay tribute to mothers, the 24 hours it offers can never be enough to show our appreciation for this special group of human beings.
Mothers are synonymous with love, selflessness, patience, kindness, sacrifice and other related virtues which cannot be celebrated in only one day and have to be appreciated every day.
Kenya, and some other countries around the world, marked Mother's Day last Sunday but it is quite in order that we think about mothers today, the third Sunday of May, and every day of the year.
I lost my mother in May 1998 and till today, I feel a sense of hollowness within me especially when everyone around me is talking about calling or visiting their mothers on Mother's Day.
The sad thing is that once a mother is departed we suddenly realise that there is so much we had not told her, so many questions that she left unanswered, so many stories unfinished, and so many puzzles unsolved.
We realise that we might have misunderstood her, judged her wrongly, hurt her inadvertently, and often annoyed her, but she never said a word.
As adults, we realise that our mothers did many things to protect us from ourselves and others, and that they carried burdens whose weight we could never imagine.
We get to understand that under the guise of our mothers' strength and sternness was a whole lot of worry, fear, and anxiety about the well-being and future of their children.
We discover that sometimes their laughter was a visor for the sad stories behind their lives and those of their children — that their smiles or laughter were a façade covering the weights they carried.
Yet, not once do mothers show their tears to their children. Often they take in their children's waywardness, rudeness even, in their stride knowing only too well that the children may never understand why they made the choices that they did over the years.
Chika Unigwe's novel, Night Dancer (2012), addresses the subject of motherhood and how children, in this case a daughter, relate with their mothers.
Night Dancer tells the story of Mma, a young woman whose mother has just died, and who goes on a journey to try and not only understand her mother, whom she never once understood, but also to discover her family roots.
Mma has been raised by a single mother, Ezi, in a society that frowns upon single mothers and daughters raised in such families. From a young age, therefore, she realises that there is something odd about her family since she does not have a father.
Other children in school tease her and she gets increasingly disturbed by the fact that she cannot tell stories about her father like other girls her age.
Her friends' mothers warn them against playing with her, fearing the kind of influence a daughter of a single mother might have on their daughters. The neighbours view Mma's mother as a woman of questionable character; how else could she have got a daughter out of wedlock?
At some point when Mma is young, Ezi works as a prostitute to raise money to fend for them. The neighbours get rather nasty, offended at her brazen display of her trade, and Ezi leaves the neighbourhood for a new city.
Ezi later stops the trade, settles down, and becomes an entrepreneur, giving Mma a good education and a comfortable life.
Unfortunately, Mma never forgives her mother for causing her social alienation as she grows up. Everyone looks at her as a prostitute's daughter, a child raised without a father, and therefore a kind of social misfit too.
Protecting Her
She hates her mother and often has thoughts of poisoning her. Even when Ezi lies, dying, on a hospital bed, Mma does not bother to visit her.
It is only after the older woman dies that Mma discovers, from a stack of letters that she had left for her, the sad story of her mother's past. She learns that her mother, who is the only family she has known all her life, actually had a husband, parents and siblings.
She learns, too late, that her mother, by not telling her about the existence of a father, grandparents and other relatives, had been protecting her from the pain of betrayal that she herself had carried for so many years.
Ezi had been married to Mma's father but the latter had impregnated their house help and she bore him a son. Feeling betrayed and humiliated, Ezi had told her husband to send the maid and her son away but the husband had categorically stated that he could not be made to choose between his son and daughter.
Ezi walked out of the marriage and decided to raise her daughter without any mention of her father. Anyone who dared to ask, including Mma, was told that the girl had no father.
Ezi's parents did not welcome her in their home because having received the bride price, Ezi did not belong to their home anymore; after all, why couldn't she just accept her husband's second wife like many other women do?
Mma only discovers the burden that her mother had carried after she passes away. She realises, painfully, that she had spent years hating her mother for "destroying" her life yet her mother had left everyone that she loved behind so that she could protect her. Ezi had chosen her daughter's happiness and comfort over the love and protection of her husband and immediate family.
She had persevered the jibes and mockery of neighbours to ensure that Mma did not want for anything. She had forfeited social propriety and approval for the sake of Mma.
After discovering her father and other relatives, Mma realises, too late, that her mother had nothing but love for her; that all the choices she made, particularly that of keeping her past secret, were made out of pure love.
Can she repay her mother? Can she, at least, make amends to her spirit? Night Dancer is a tribute to all mothers — young, old, alive or dead.
The story of Ezi and Mma reminds us that mothers are unrivaled in their love and desire to tend to their children; that they will sacrifice their own lives if they have to if only to see their children safe and happy.
Unfortunately, like Mma, many do not realise these things until it is too late. Therefore, let us not wait until the next Mother's Day to sing songs of praise and admiration for our mothers.
Let's continually celebrate mothers who, as Chika Unigwe says, "daily, silently, perform acts of sacrifice, immolate themselves in little daily rituals to save their children."