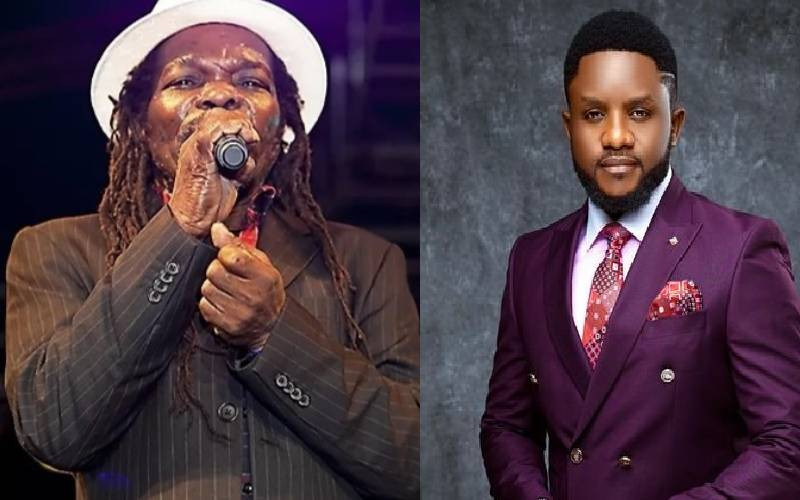 Finally, the much-awaited Umoja Splash Festival goes down tomorrow at the Carnivore Grounds with the showstopper of the event Eric Donaldson having arrived in the country days ahead of the fete.
The 75-year-old celebrated Jamaican reggae singer and songwriter has been making his meet-the-people tours upon landing in Nairobi as well as rehearsing for the much-anticipated show. This tour was expected to take place last month but the organisers pushed it to July terming it as the best timing.
The countrywide tour was meant to have the Traffic Lights and Cherry Oh Baby singers visit Nairobi, Mombasa, Nakuru, Meru, Eldoret and Kisumu, an elaborate two-month venture that was to involve scores of top Kenyan reggae musicians and deejays.
"The Umoja Splash Festival is all about uniting Kenyans and building an atmosphere of peace among Kenyans especially as we move towards the August 9 polls. Besides entertaining, reggae unites and also heals. Like most Jamaican artistes, Eric Donaldson has Kenyans at heart during this transition period and he is here with a good message of peace, love and unity," said Eric, one of the event organisers.
"It is true that the last two elections were tense and many people were affected by the tribal effect that came with that. The Umoja Splash Festival is centred on having Kenyans taking advantage of their diverse culture and celebrating their tribal heritage in a way that unites and not divides. This will be a spirit of togetherness and that is why we dubbed it 'Umoja'," he added.
Earlier this week, Donaldson met the Nairobi Governor Anne Kananu during which he urged Kenyans to sing songs and support creatives with messages that edify.
"Songs are like education to the people. Music must bring love and joy to the people," the reggae icon, who has been recording music since 1964, advised local musicians.
"I have attended his concerts and I'm sure reggae fans will enjoy his performance. I'm urging all reggae fans to turn up in large numbers," said Kananu.
At the same time, popular Nigerian gospel singer Jimmy D Psalmist (pictured) has arrived in the country for a mega worship concert set for the Redeemed Christian Church of God, Solution Centre on Mbagathi Way, Nairobi. The event that kicks off tomorrow will close on Sunday.
During an exclusive interview with The Saturday Standard, Jimmy D Psalmist said he was excited about being in the country for the fifth time, noting that he can't wait for "this lifetime expense".
"Every meeting initiated by heaven is always at God's appointed time and this is yet another of those. It's a privilege to serve God in the capacity that I am serving and I don't take it for granted at all. The experience is always divine. Saturating the earth with God's manifest presence through praise and worship is part of many callings. In His presence there is liberty, healing, deliverance and salvation," he said.
The well-travelled singer, who also runs the Pure Fire Records label, is locally known for his big numbers: Consuming Fire, Mighty Man of War and Indomitable Worrier.
"Every song (I sing) has its story and inspiration behind it and all the songs God has given this world through me has its purpose including the aforementioned. They are personal because they all came from the place of deep encounter with the Holy Spirit and they are here to help us worship Elohim, win in life and serve God better," he said of his inspiration.
"I have worked with many Nigerian artistes and other artiste from other countries. Hopefully I can work with a Kenyan artiste at a time appointed and approved by heaven. It will be great I can tell and I look forward to it," he added.