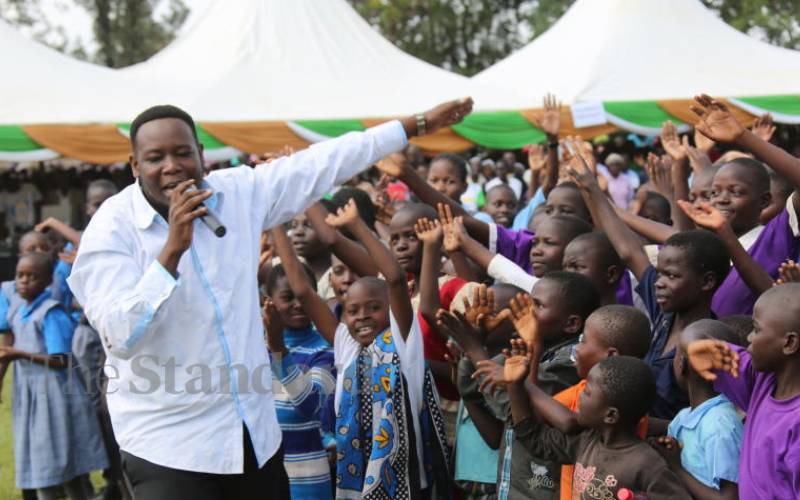 Partners Against Piracy (PAP) have called for the implementation of Sections 35 B, C, and D of the Copyright Act, in cooperation with Internet Service Providers (ISPs) to help the creative industry recover from the Covid-19 pandemic and create over 50,000 new jobs for the youth.
The multi-sectoral coalition of local and international associations, societies, and companies, representing thousands of creatives wants the action taken within the next 100 days.
The push comes three years since President Uhuru Kenyatta assented to the Copyright (Amendment) Bill 2019, which was viewed by the creative sector as a great leap in addressing online piracy.
Particularly, sections 35B, 35C, and 35D of the Copyright (Amendment) Act 2019 set in place a legal basis for ISPs responsibility in bringing down infringing content.
The section outlines the role of ISPs in so far as addressing online piracy is concerned and thus creates a collaborative process in dealing with piracy. It sets a legal basis for an aggrieved party to seek injunctive relief against third parties involved in copyright infringement.
elephant in the room
A good law is seen to be the remedy to the piracy menace eating the creative industry; the implementation of this section has been the elephant in the room. During this year's World IP Day celebration, themed Intellectual Property and the Youth, PAP interim convener and MyMovies.Africa co-founder Mike Strano, said, "The estimated gross losses to online piracy in Kenya costs the industry over Sh92 billion per year.
That is Sh15 billion lost through pirated music affecting artistes on Safaricom Baze Music, Boomplay, Mdundo, and Sh32 billion lost to pirated video content. This affects creators on Safaricom Baze, MyMovies.Africa, Netflix, Showmax and YouTube.
Likewise, Sh5 billion is lost from cinema, Sh8 billion from television, and Sh29 billion from pirated books, magazines, and newspapers; Sh3 billion is lost in gaming.
Additionally, Mr Strano says that yearly, piracy costs the government over Sh12.69 billion in Value Added Tax, Sh2.49 billion in Corporation Tax, Sh1.07 billion in Income Tax for residents, and Sh1.13 billion in Income Tax for non-residents.
"Pirates do not register their businesses and do not pay tax. They also do not create employment. Reducing piracy in Kenya can create at least 50,000 jobs. Online piracy is a cybercrime perpetrated by terrorists and global syndicates, and must be dealt with through stakeholder participation," said Mr Strano.