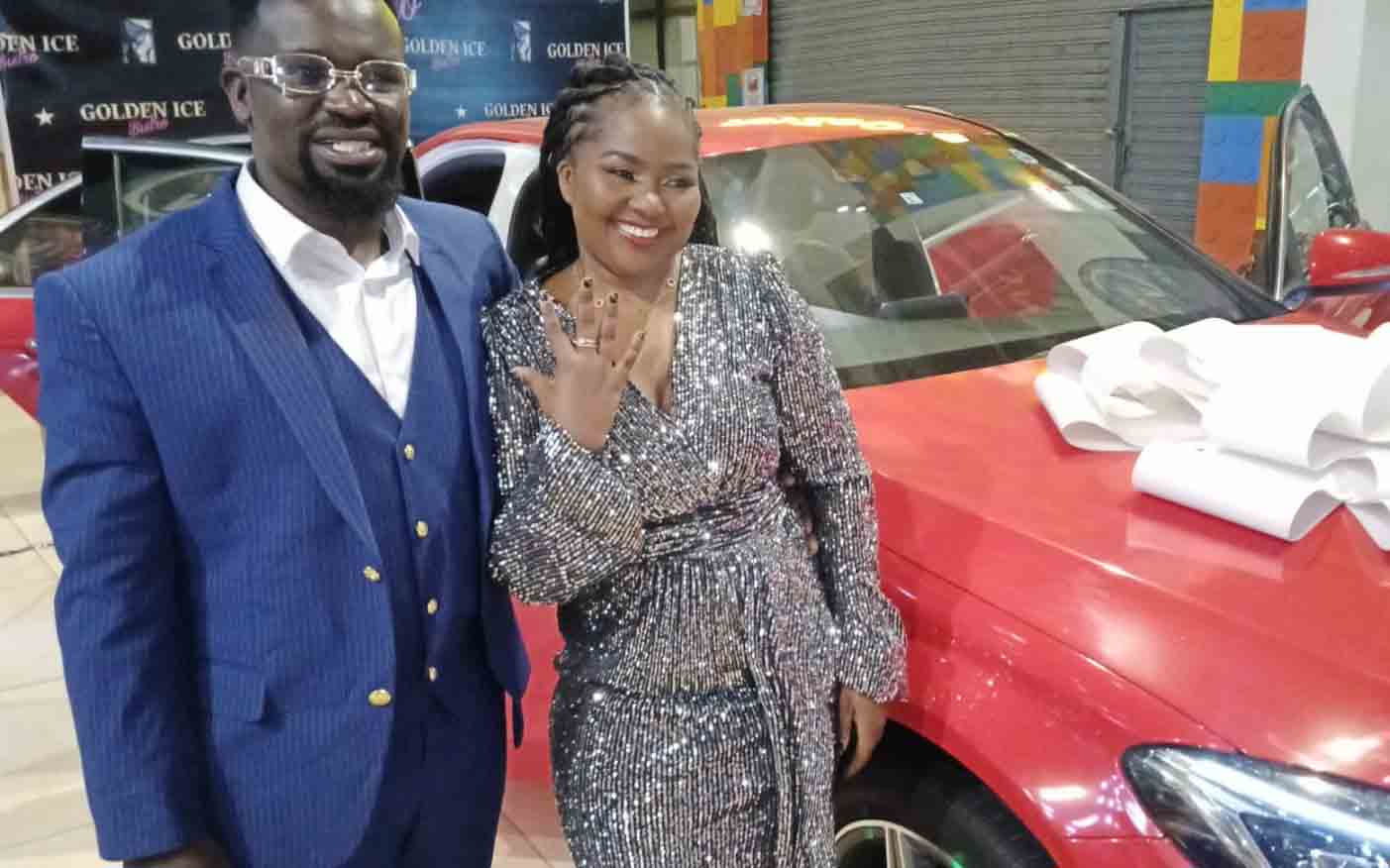 It was a sweet dramatic drill for all as a Nairobi businessman gifted his girlfriend a brand new Mercedes-Benz valued at Sh10 million.
Campus sweethearts Joy Kimathi and Brian Lusweti sealed a lifetime wish by sealing their love affair as the man went down on one knee, proposing to Joy. She said yes.
It was a well-executed plan that had taken over three months of planning, that coming years after the two met at Egerton University, Njoro, where they were students.
"All this started last year, around November. I have been planning on how to surprise her since we have dated for long. I have been wanting to move this to the next level. I wanted to be so sure on what gift she would probably prefer and so I started saving for it.
I had chosen a BMW for her but she said she was not interested in a BMW as she loves Mercedes-Benz," Lusweti told The Standard in an exclusive interview.
"I have been wanting to marry her as she is someone I appreciate a lot and who is closest to my heart. We have been together for around 10 years. We have had our ups and downs and I can tell you that she has been there for me," an overjoyed Lusweti remarked.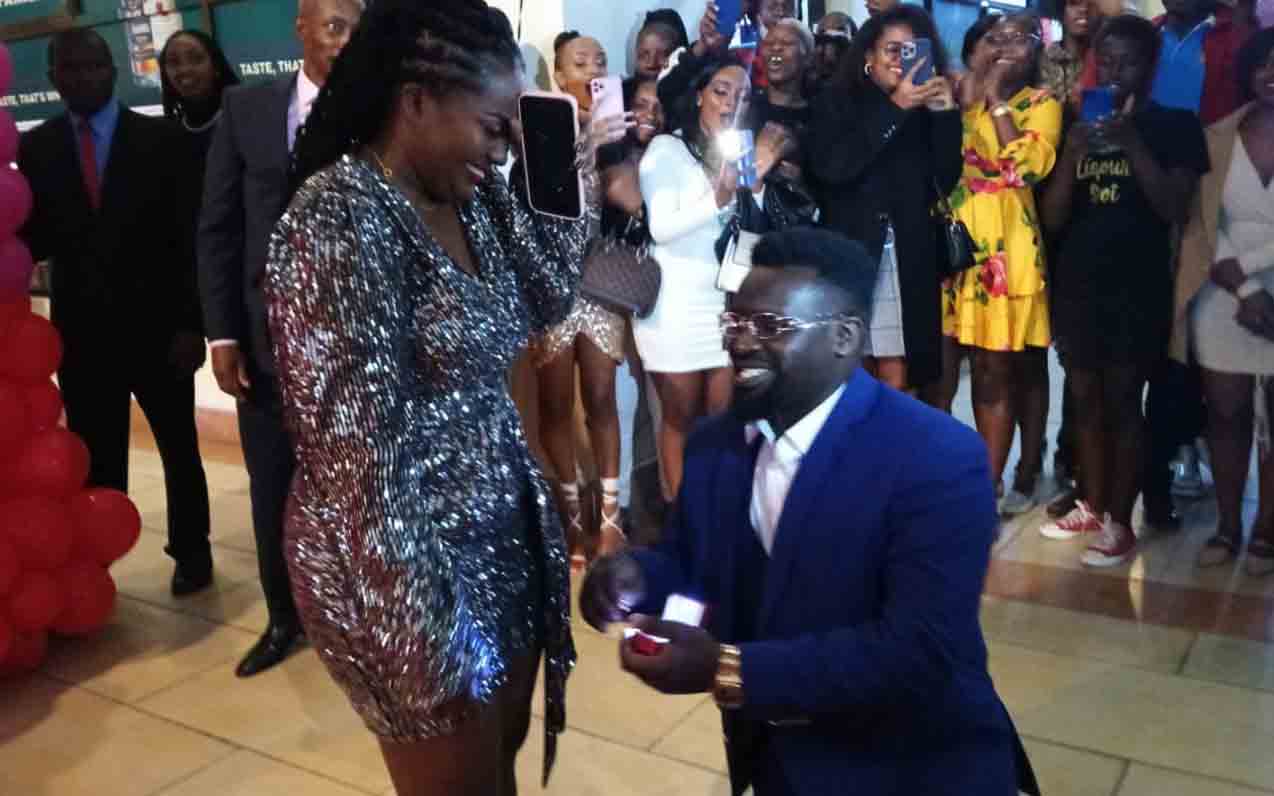 The two burst into song and dance popular saxophone player Brian Mugenyi pulled yet another surprise with friends and family members joining the ceremony at the NextGen mall, Mombasa Road.
"This is out of this world. I never expected this. My girls told me that they were just taking me for dinner after doing our shopping ahead of our Zanzibar vacation with them and other friends. One of them said she would buy me one dress for the dinner before leaving for the vacation and that is how their prank worked. It never clicked that this is all they were planning," a happily surprised Joy told The Standard.
"This surprise by my man is more than a dream come true. I trust this is what any other lady would want to get from her man. Proposing to me before my friends and the entire world is just out of this world," said the online entrepreneur.
"Since last year, I have been so nervous preparing for this and wondering if she would say yes. When she said yes, I felt so relieved. I think it is the best feeling I have ever had in my entire life. You see, it is not just about gifting her a car and proposing to her. When you love a woman, she is priceless. She deserves everything you can do for her including giving her your heart," Lusweti, who runs a car wash business along Ngong Road noted.
Even though the two were in university together where they met in 2012, they never dated back then. Joy says that back then, even as other men hit on her, Lusweti seemed so uninterested. However, after clearing campus, they kept in touch as they consulted on business ideas and other matters in life.
However, in 2016, they started dating after realizing that theirs was more than friendship.
"We have been on campus together. We met during our second year at Egerton University, Njoro, in 2012. We didn't date then. We started dating long after campus. We kept in touch and in 2016, we decided to start dating," Lusweti confessed.
"He is a real nice guy with a good heart and in between our dates, I told him that I would want him to be that man," Joy said.
The proposal was followed by a lavish dinner at the Golden Ice Lounge. It was an exclusive party that featured entertainers and other prominent personalities in the entertainment industry among them events guru Christopher Kirwa.
The new couple in town left for Zanzibar today for their Valentine's weekend.