R Kelly among many celebs who abused girls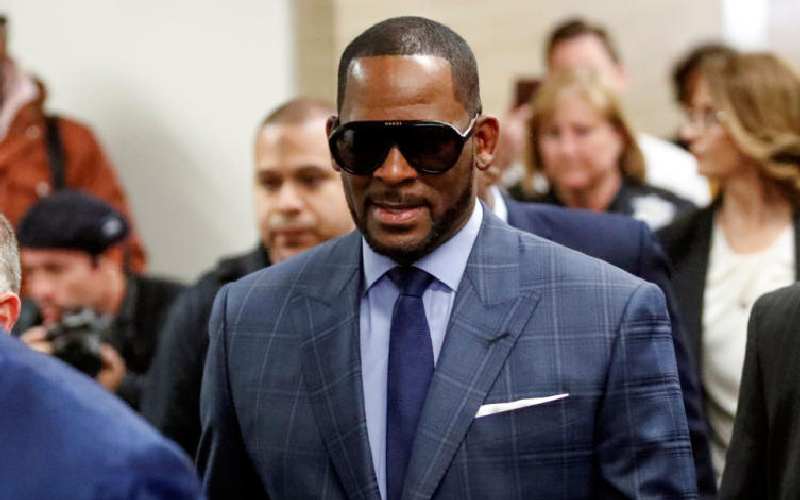 Robert 'R' Kelly's conviction by a federal court for luring underage girls and women for sex was a highly anticipated moment for human rights activists and sexual abuse survivors.
Reuters described the instant when the singer, who has fallen from the grace of his musical success, received the verdict as an emotional and tense one.
"A woman watching from an overflow courtroom cried as the verdict was read, as did others who had waited to learn Kelly's fate in a park adjacent to the courthouse. One supporter played the singer's music there, including the song, Shut Up," the news agency reported.
The report added; "Kelly kept his head down as the verdict was read, with his face shielded by a white mask."
The musician faces up to 10 years behind bars and could face up to life in prison. He is awaiting sentencing which is set for May 4, 2022.
Stories of Kelly's predatory behaviour dates back to his early career in the 1990s, and the allegations made against him heavily revolve around the pursuit of teenage girls.
Definitive moments in Kelly's trial include the confirmation that he married musician Aaliyah when she was only 15 years old, and that he had been abusing her since she was 13 years old. He was 27 at the time.
According to CNN, Kelly's legal troubles started coming up as early as 1996 when he was reportedly sued by a former sexual partner for personal injuries and emotional distress.
Before him, actor and comedian Bill Cosby, who was previously admired as a positive, black role model on TV was exposed as a sexual predator who had drugged and abused women.
In 2018, Cosby was sentenced to three to 10 years in state prison by a Pennsylvania judge who described him as a "sexually violent predator".
The conviction was overturned and the star was released from prison in June, this year.
And before the comedian's fall from grace, one of the biggest social justice movements against sexual abuse and harassment, the Me Too movement had already attracted global attention.
The movement, which was founded by a sexual abuse survivor, Tarana Burke in 2006, aimed at giving power to abuse survivors through solidarity in numbers.
In 2017, the hashtag was used by prominent celebrities and victims alike, who spoke out about Weinstein's history of abuse, including actress Alyssa Milano, Gwyneth Paltrow, Rose Mcgowan and Lupita Nyong'o.
Weinstein faced multiple accusations, most notably, accusations that he forced women to massage him and watch him naked.
In March 2020, the once celebrated film producer was sentenced to 23 years in prison for rape and sexual assault.